How Retailers & CPG Brands Can Boost In-Store Visits
by Lindsay Rowntree on 22nd Jan 2019 in News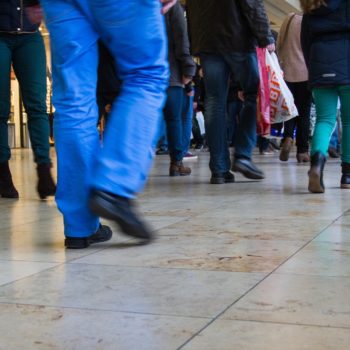 Should the new year bring new advertising strategies? In this piece for RetailTechNews, Nicolas Rieul (pictured below), global chief strategy and marketing officer, S4M, the drive-to-store platform, analyses four major trends in 2019, which will allow for retailers and CPG players to maintain and gain market share by boosting in-store visits.
1. Brick-and-mortar stores are adopting e-commerce acquisition tactics
Status quo distributors are now up against pure players, but they are slowing catching up. Drive-to-store campaigns are happening across multiple channels, such as radio, print, and display. Classic distributors are starting to borrow a page from the online acquisition playbook and measure ad effectiveness by looking at traffic and sales in stores. Online acquisition campaigns via Google Ads (previously known as Adwords) have been around for almost two decades, paving the way for new strategies, such as drive-to-store campaigns. Driving more incremental visits is still the guiding principle, online or offline. Advertisers can now measure each incremental visit in real time, giving insights to campaign algorithms for instantaneous optimisations.
2. CPG players no longer taking the backseat
Traditionally, CPG (consumer packaged goods) players don't often come into the spotlight when it comes to media-acquisition strategy. Increasingly, this is shifting. CPG players are driving media strategies to boost sales to compete with digitally native vertical brands (DNVB) that are disrupting existing distribution channels. To stay competitive, CPG brands need to think outside the box with innovative media strategies. Nielsen Catalina and IRI are just a couple examples of companies helping CPG marketers to enhance their media-buying strategy and measure ad impact on individual product sales. CPG marketers are breaking away from distributors' media strategies and taking the driver's seat to pilot, launch, and measure media campaigns to boost sales.
3. Incremental visits: The only success indicator for retailers
After several hit-or-miss campaign metrics, 2019 will solidify the cost-per-incremental-visit standard as the gold standard for drive-to-store-campaigns. Retailers know better than to measure the total number of visits to a store during a fixed campaign period. Previous metrics simply compare the number of smartphones exposed to the campaign compared with the number of smartphones measured in-store after exposure. This will miscount organic visits, or shoppers who went in-store after ad exposure in other channels, such as TV or OOH. This metric is a thing of the past; it doesn't evaluate the true impact of the drive-to-store campaign. The same criticism has been made of Google Ads, where advertisers may be paying for clicks from visitors who would have gone to the website regardless of the paid-search result.
4. The new age of voice advertising with audio programmatic
Radio will not die in 2019. This media channel remains highly preferred by distributors and will continue to live on with the rise of streaming services and podcasts. Digital audio has seen increasing success and real-time media buying is finally upon the industry. Audio will enable markets to connect with millennial consumers, who were previously not present in traditional radio channels. Retailers can target audio campaigns based the smartphone's geographic location for immediate impact and drive consumers into a nearby point of sale. As of now, the radio medium has been slow to integrate into drive-to-store strategies. However, in 2019, audio programmatic inventory will be sure to grow with more exciting opportunities for retailers to target streaming and internet radio platforms.