Teads Signs Exclusive UK & EEA Partnership with Guardian News & Media; Artefact's International Trading Desk Partners with mediasmart
by Anne-Marie Sheedy on 19th Apr 2019 in News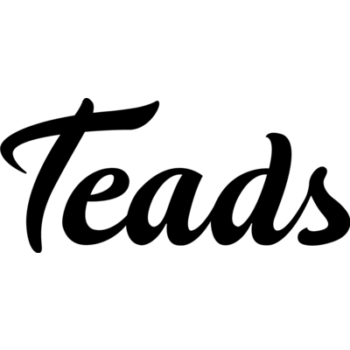 In this weekly segment, ExchangeWire sums up key industry updates on ad tech from around the European region – and in this edition: Teads Signs Exclusive UK & EEA Partnership with Guardian News & Media; Artefact's International Trading Desk Partners with mediasmart; Global's Aquisition of Exterion Media Approved by CMA; and Jivox Completes USD$9m Financing Round.
Teads Signs exclusive UK and EEA partnership with Guardian News & Media for inRead advertising technology
Teads, a global media platform, has announced an exclusive UK and EEA partnership with Guardian News & Media (GNM) to deliver inRead advertising technology.
Teads' global media platform will enable GNM to scale its online inRead inventory, whilst increasing video and display ad monetisation through both its direct sales team as well as Teads demand. Initially, this will cover browsers on mobile and desktop, before extending to in-app later in 2019.
Teads' leading technology delivers a best-in-class experience to both readers and publishers. By creating engaging ad formats that do not interrupt the consumption of content, Teads is able to help build sustainable revenue models for publishers without sacrificing user experience.
The latest news from Teads follows several new partnerships announced in 2018, including the BBC, The Economist, and VICE Media. These publishers have all joined Teads' platform that now reaches over 1.5 billion people across the globe every month and 44.2 million in the UK alone. For brands and advertisers, it means Teads facilitates access to quality, brand-safe environments with some of the most respected media brands.
This huge, brand-safe reach has been built by Teads' continued innovation in video and display advertising – offering advertisers and publishers cutting-edge creative technology at scale, driven by innovation like Teads Studio for creative, and machine learning that drives real business outcomes.
Hamish Nicklin, Chief Revenue Officer, Guardian said: "In-read video and display provides advertisers and publishers with engaging, creative, and non-intrusive ad formats. We're happy to be working with Teads as part of our overall strategy to ensure brands have access to our quality environment and progressive audiences."
Lee Fels, UK Publishing Director, Teads, added: "We are delighted to be working with the Guardian. Our platform is about supporting publishers to create a sustainable future for media and journalism through best-in-class technology, and the Guardian absolutely embodies that approach."
Artefact's International Trading Desk Partners with mediasmart
Artefact, an agency with tech, data, and AI at its core, is now using mediasmart real-time footfall tracking and optimisation capabilities to allow advertisers to maximise the incremental impact of their drive-to-store campaigns.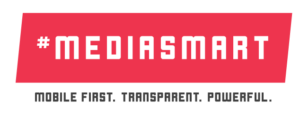 Artefact's international trading desk not only measures incremental campaign visits while the campaign is running, but it also uses the transparent, granular campaign data shared – while respecting all privacy regulations – by mediasmart's platform. This allows the optimisation of campaigns on a day-to-day basis. Both algorithmical and manual optimisation enable Artefact to maximise the incremental amount of store visits generated.
Traditionally, measuring drive-to-store effectiveness and impact by tracking users' locations was available only at the end of the campaign. Additionally, you often had to work with multiple solutions to cover various countries. With mediasmart technology, Artefact can now manage information in real time and run drive-to-store campaigns globally.
Emilie Chau, head of display & programmatic, Artefact France, comments: "We wanted to manage and deliver our cross-country drive-to-store campaigns on a self-serve basis in order to have full transparency in our media buying. In-store measurement has always been a big challenge for our advertisers. It was obvious for us to select mediasmart as our drive-to-store DSP, as it offers a unique tool in real-time measurement and optimisations. We have increased in-store visits from 5% to 10% for our advertisers."
Noelia Amoedo, CEO mediasmart, adds: "We are very proud to provide the underlying media buying and tracking technology for an agency such as Artefact. We thrive when collaborating with partners who let data drive their decisions and who look for real campaign impact and value for advertisers."
Global's Aquisition of Exterion Media Approved by CMA
The Competition and Markets Authority (CMA) has approved on Tuesday (16 April) the acquisition of Exterion Media by Global, the Media & Entertainment group. The decision enables Global to move forward with the full launch of its new Outdoor division, following the simultaneous purchases of Primesight and Outdoor Plus in September 2018 and Exterion Media in November 2018.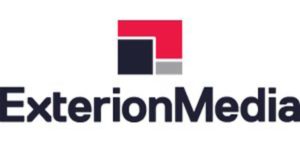 The addition of the Exterion portfolio also makes Global a market-leading outdoor company in Ireland, France, The Netherlands, and Spain, as well as one of the largest outdoor advertising companies in the UK and Europe and the largest commercial radio company in the UK.
Global's new combined outdoor division holds the most diverse and complementary outdoor assets in the UK. It includes the Transport for London (TFL) advertising contract for London Underground and over 1,500 rail stations, including all four metro systems (Newcastle, Liverpool, London, and Glasgow) the largest supplier of bus advertising in the UK, with more than 36,000 buses, and major airport advertising partnerships including Glasgow, Manchester, Stansted, and Gatwick airports. Finally, Global also has a substantial UK roadside presence of both digital and classic sites, including some of London's most iconic premium digital sites. All told, Global has over 250,000 outdoor advertising points across the UK.
The acquisitions of Exterion Media, Primesight, and Outdoor Plus, which create Global's new combined outdoor division, represent the company's most significant investments outside of its market-leading radio business and expand Global into continental Europe.
Created by Ashley Tabor OBE, Global owns Heart, Capital, LBC, Classic FM, Smooth, Capital XTRA, Gold, and Radio X within its radio division and has grown to become the UK's biggest commercial radio company. Global also founded DAX, the pioneering digital advertising exchange platform, which connects advertisers to millions of listeners streaming music, digital radio and podcasts worldwide.
Global's new outdoor division will live alongside Global's radio business. The organisation's unique, centrally run structure will enable advertisers to benefit from smart opportunities in the future, providing a truly compelling solution to advertisers across all of Global's large-scale platforms.
Global will now proceed with the integration of the three outdoor companies (Outdoor Plus, Primesight, and Exterion) to form Global's new outdoor division. These changes are not expected to affect the radio division and should be complete by autumn this year.
Stephen Miron, group CEO, Global, comments: "We are delighted that our acquisition of Exterion Media has now been formally approved by the CMA. Exterion, together with our recent purchases of Primesight and Outdoor Plus, will enable Global to make a huge impact in the outdoor market. As we have demonstrated over the last 11 years with our market-leading radio business, we're looking forward to bringing great innovation into the outdoor sector for advertisers as well as our new franchise and landlord partners."
Ashley Tabor OBE, founder & executive president, Global, adds: "Every few years, it's important for ambitious businesses to take their next large steps towards growth and to ensure everything they are currently doing is still right and fit for purpose. Our significant move into Outdoor, at scale, shows the level of ambition and focus we have on creating mass advertising platforms that complement our existing portfolio. I want to congratulate the senior team at Global for completing these acquisitions, and welcome our new outdoor colleagues into the Global family."
Jivox Completes USD$9m Financing Round
Jivox, a personalised digital marketing technology leader, announced on Tuesday (16 April) the completion of a USD$9m (£6.9m) funding round to invest in global growth opportunities and enhance its landmark Personalized Dynamic Creative Optimization (DCO) platform to better serve large multinational and direct-to-consumer brand customers. Existing investors Fortisure Ventures, You & Mr Jones, and Jivox founder & CEO Diaz Nesamoney participated in this round.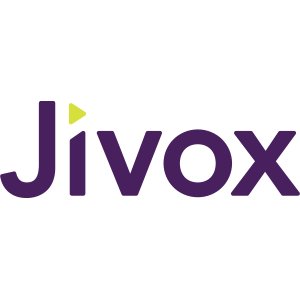 The adoption of personalised dynamic creative advertising technologies is rapidly increasing in the digital advertising marketplace. Personalisation significantly increases engagement between consumers and brands, and the technologies helping to automate the creation of this content significantly reduces production costs by lessening dependence on expensive traditional methods. For more information, The Forrester Wave™: Creative Advertising Technologies, Q4 2018 provides adoption trends of personalised dynamic creative advertising technologies, recommendations for brands, and recognises Jivox as a leader in the evaluation.
David Jones, founder & CEO, You & Mr Jones, comments: "Since our launch, we've been obsessive about investing in companies that help brands to do their marketing better, faster, and cheaper using the most advanced technology. Jivox is a great example of that, using AI and machine learning to allow brands to deliver data-driven intelligent content. Their DCO platform creates thousands of creative and messaging variations in real time to allow brands to have literally millions of personalised conversations. We're excited to continue to invest in and partner with Jivox as they disrupt how brands communicate, and help put an end to interruptive and irrelevant advertising"
Diaz Nesamoney, president & CEO, Jivox, adds: "Global brands are seeing the critical need to engage with consumers precisely and in a relevant manner across media channels or risk turning them off completely; and this is where personalised creative comes in as a must-have solution. As a result of the rapid adoption of personalised dynamic creative technology, our brand business is growing 100% year-on-year, and we are very pleased to have the support of our investors in financing the rapid growth of the company."