Five Strategies Media Companies Are Using to Drive Digital Revenue
by Mathew Broughton on 3rd Sep 2019 in News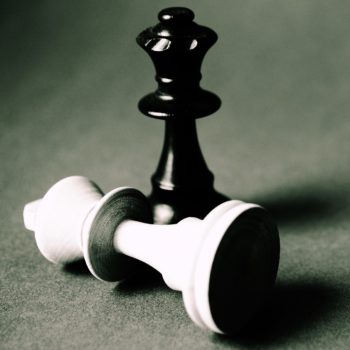 In association with Lineup.
Ahead of ATS London 2019, Tiffany Kelly (pictured below), digital product manager at Lineup, reveals five key strategies which media companies can employ to further their effectiveness, diversify their offering, and increase revenue.
Between industry blogs, podcasts and vendor outreach, there is no shortage of content highlighting the latest digital trends. But which trends have been proven to work well for leading media companies today? We review five recent strategies our customers have adopted to successfully drive digital revenue.
1. They are getting creative with their digital subscription offerings
Pay-per-content pricing: Some publishers are giving readers the option to pay for only the content they wish to read. They may offer separate pricing for category-specific subscription options such as "music only" or "sports only" packages in addition to the option to pay the full subscription amount for all content.
Topical content and personalised offers: Targeting can be applied to more than ads on a website. It's common for publishers to drive subscription growth by leveraging their audience data to target readers with highly relevant and timely content. Targeted content coupled with dynamic, personalised subscription offers increase the likelihood of conversion.
Subscription bundles and "add-on" options: Offering discounted pricing to readers who choose to subscribe to more than one service or channel is a creative way to drive growth. Bundles can include subscriptions to online content and videos, podcasts, premium newsletters and even discounted tickets to a media company's local events.
2. They value quality and ensure user experience is a top priority
Raising the bar: Readers expect an enjoyable online experience and subscriber growth proves they are willing to pay for it. They're no longer forced to tolerate mediocre content and intrusive ad units as leading media companies continue to raise the bar in terms of quality.
Investing in quality: Publishers are investing more in quality content and are enforcing strict guidelines when it comes to the types of advertisements they allow on their sites. They're opting for branded and sponsored content over bothersome banner ads, for a more seamless user experience that readers are willing to pay for.
Data-backed decisions: Advertisers are making data-backed decisions when it comes to the creation and placement of their creative. They're taking additional steps to ensure the right messaging is seen by the right audience at the right time, alongside relevant high-quality content only.
3. They own, understand and leverage their data in strategic and responsible ways
It pays to stay informed: The wisest media companies remain well-informed about the state of data regulation and continue to take it seriously. They are transparent about how they collect audience data and they use it responsibly.
Focus on first-party data: Measurement and attribution are top priority along with the collection of quality first-party data from readers who have given consent. It's fair for publishers to increase the cost of their first-party audiences, knowing they will provide more efficient targeting criteria and increased performance to advertisers as a result.
4. They are forward-thinking and aren't afraid to take risks in order to evolve with the industry.
Leveraging streaming media: OTT and video ads on connected devices, such as Roku or SlingTV, are surpassing traditional TV ad spend and digital audio will continue to grow in the digital space as well. Publishers and brands are monetising their own podcasts and utilising other digital audio services, such as Spotify, Pandora and smart speakers, to drive revenue.
Adopting artificial intelligence: AI is frequently used to improve audience targeting, campaign optimisation, customer experience and support as well as other various ways to enhance strategy and performance.
Advertising with empathy and emotion: Large media companies such as Hearst and News Corp have shared the advanced targeting strategies they've used to serve personalised ads to readers based on specific keywords within content they're consuming or by their preferences, opinions and emotions - whether they're in the purchasing mood or they're feeling optimistic, for example. These targeting tactics reportedly increase ad engagement by up to 45%.
5. They aim to expand their sales efforts and diversify digital revenue streams
Transformation strategies: Media companies are evolving and becoming increasingly well-rounded and full-service rather than focusing on just the buy-side or just the sell-side. Many publishers now offer agency services including SEO, website builds, paid media and more.
Bundled sales packages: In addition to the bundled subscription offerings mentioned previously, media companies often buy and sell bundled sales packages that include ads on various digital channels for one total price. A brand may be sponsoring a local event and contact a publisher to promote it by running sponsored content, an email campaign, online display and streaming audio ads on a relevant podcast for one price. This strategic approach is often preferred as it supports audience-based selling and streamlines sales operations, reporting and invoicing.
Programmatic direct growth: Premium inventory sold via programmatic guaranteed or preferred deals is now a standard practice and some publishers have recently announced plans to grow their programmatic direct business over traditional direct within the next few years. Digital teams are better adopting programmatic and a clear understanding enables them to take advantage of perks like streamlining sales operations and invoicing.
To dive deeper into each of these tactics, be sure to attend our session 'Successfully diversify and future-proof your digital revenue streams' at our annual Global User Conference on September 26th & 27th in London. Our Digital Product Manager, Tiffany Kelly, will be moderating a panel of industry leaders as they share successful strategies for driving digital revenue. Register and view the full agenda here.
This article was originally published on the Lineup Systems Newsroom by Digital Product Manager, Tiffany Kelly. To read the original post and others like it, click here.