Taboola and Outbrain Merge; Ad Alliance Partners with 1plusX
by Mathew Broughton on 4th Oct 2019 in News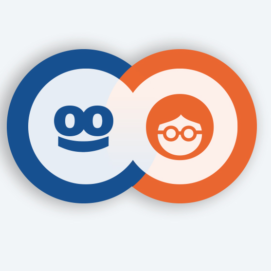 In this weekly segment, ExchangeWire sums up key industry updates on ad tech from around the European region – in this edition: Taboola and Outbrain merge; Ad Alliance Partners with 1plusX; Playground XYZ proves attention time drives better brand outcomes for mobile ads; Talon boosts out-of-home data intelligence with SafeGraph partnership; Samba TV acquires Wove.
Taboola and Outbrain merge
Taboola and Outbrain have announced that they have entered into an agreement to merge, subject to customary closing conditions. Both companies' Boards of Directors have approved the transaction. The combined company will provide enhanced advertising efficacy and reach to marketers worldwide, while helping news organisations and other digital properties more effectively find growth in the years to come.
"Over the past decade, I've admired Outbrain and the innovation that Yaron Galai, Ori Lahav and the rest of the Outbrain team have brought to the marketplace. By joining forces, we'll be able to create a more robust competitor to Facebook and Google, giving advertisers a more meaningful choice," said Adam Singolda, Founder & CEO of Taboola. According to eMarketer, almost 70% of total US digital advertising revenue in 2019 is controlled by only three companies—Google, Facebook and Amazon. "We're passionate about driving growth for our customers and supporting the open web, which we consider critical in a world where walled gardens are strong, and perhaps too strong. Working together, we will continue investing to better connect advertising dollars with local and national news organisations, strengthening journalism over the next decade. This is why we're merging; this is our mission."
"We are excited to partner with Taboola. Both Outbrain and Taboola have a shared mission and vision of supporting quality journalism globally and delivering meaningful value to the open web marketplace," said Yaron Galai, co-Founder and co-CEO of Outbrain. "Ori and I had a vision of helping people discover quality content online, and we see a tremendous opportunity in joining forces in order to bring the next wave of innovation to our publisher partners and advertisers. I'm confident that, together, we will be able to further our mission, which we call our Lighthouse, of bringing the best, most trustworthy content discovery capabilities to users around the world."
Upon closing, Adam Singolda, the Founder and current CEO of Taboola, will assume the CEO position of the combined company, which will operate under the Taboola brand name, with branding to be determined and to reflect the merger of the two companies. Under the terms of the merger agreement, Outbrain shareholders will receive shares representing 30% of the combined company plus USD$250m (£202.7m) of cash. The Board of Directors of the combined company will consist of current Taboola and Outbrain Management and Board members. Eldad Maniv, President & COO of Taboola and David Kostman, co-CEO of Outbrain will work closely together on managing all aspects of the post-merger integration. Yaron Galai will remain committed to the success of the combined company, and actively assist with the transition for the 12 months following the closing.
Ad Alliance partners with 1plusX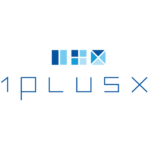 Ad Alliance, Germany's largest cross-media sales house partners with 1plusX, the data management and predictive marketing platform.
After an 11 month evaluation phase and a thorough comparison of all data management platforms on the market, Ad Alliance decided to partner with the Swiss data experts due to their comprehensive hybrid concept. The combination of cookie-based, cookie-less, contextual, and real-time targeting convinced the Ad Alliance management. The partners will take up the challenges of a complex cross-media ecosystem together. Facing more and more restrictions when it comes to the commercial use of data, sales houses demand new approaches, innovative concepts, and flexibility of their technology partners.
"Our partnership with Ad Alliance is proof that we were right in our assumptions about the market's development and future needs which enabled us to devise a trend-setting product. We truly appreciated the time Ad Alliance took in taking a detailed look at possible partners. It enabled us to find excellent solutions for all upcoming tasks – the perfect starting point for a successful long-term cooperation." said CEO and Co-Founder of 1plusX, Jurgen Galler.
Playground XYZ proves attention time drives better brand outcomes for mobile ads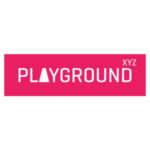 Playground XYZ, a leader in the art and science of maximising consumer attention on mobile, today released a report titled, "Attention Time: Redefining How Marketers Measure and Optimize Ads in Real Time." The report explores a blind spot that has continued to challenge digital advertisers: differentiating between the opportunity for an ad to be seen (known as Viewability) and whether an ad was actually looked at (a metric the company calls Attention Time).
Independent firm Kantar verified the accuracy of the statistical calculations used when analyzing the brand studies contained in the report, which was over a year in the making. A key result across seven separate studies using ads from blue chip brands found that compared to Viewability, Attention Time is 7.5 times more powerful a predictor of driving Awareness, and 5.9 times more predictive when it comes to driving Recall.
"As an industry, we need to keep exploring new ways to capture and quantify consumer attention," said Rob Hall, chief executive officer at Playground XYZ. "Viewability is a great baseline metric for advertisers; however, this research proves Attention Time is a vital KPI. Our new ad platform optimizes creatives, formats, placements and publishers to maximize visual engagement with ads and by doing so, drives greater Awareness and Recall for brands."
Talon boosts US out-of-home data intelligence with SafeGraph partnership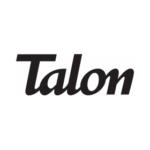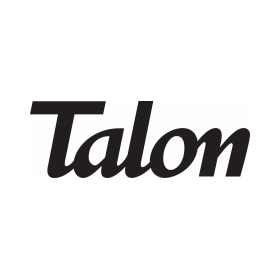 Talon Outdoor, the independent global out of home media specialist, has further enhanced its audience insight and targeting capabilities with SafeGraph, the leading provider of U.S. Points-of-Interest (POI) data. This further bolsters Talon's drive to make OOH 'Smarter as Standard' complementing its existing and expanding suite of audience insights and campaign planning tools.
The partnership will see SafeGraph's Places data integrated within Plato, Talon's automated media trading platform, which aggregates OOH inventory into a single, intuitive campaign planning and delivery system. Plato allows campaign planners to explore, plan, check availability, reserve and trade traditional and digital OOH inventory across multiple markets and is due to launch in the U.S early next year.
Jonathan Conway, Chief Strategy Officer at Talon said: "Smarter as Standard is at the heart of Talon's US market proposition. It means applying data-driven insights to each stage of the OOH media and creative planning process. This approach enables advertisers to deliver more relevant ads to more relevant audiences and maximise their return on their OOH investments."
"Having evaluated a range of providers, we chose to partner with SafeGraph due to their high quality, accurate and comprehensive business locations dataset. SafeGraph's data will sit within Plato, enabling our teams to automatically identify advertising units near to key business locations or build custom packages which reach valuable audiences in the right context."
Samba TV acquires Wove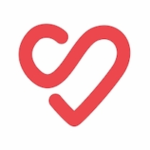 Samba TV, the leading provider of global TV data and audience analytics, today announced that it has acquired Wove, a data integration platform that will strengthen Samba's advanced data onboarding and activation capabilities, opening the door for advertisers to apply first-party data to targeted connected TV and cross-screen advertising. Terms of the deal were not disclosed.
This is the third acquisition for Samba in the past year, following Screen6 and Axwave, as the company continues to assemble a powerful technology stack to help advertisers succeed amid major disruptions to the TV advertising industry. With the combined technologies, Samba has further bolstered its ability to enable clients to utilise its real-time TV viewership data, TV spot analytics, and identity resolution against first-party data for attribution and activation.
"Advertisers have a wealth of data, and digital media opened their eyes to how they could use it to deliver personalized advertising with the confidence of measurable ROI," said Ashwin Navin, founder and CEO of Samba TV. "As more TV content is delivered through digital pipes, it creates an opportunity for advertisers to bring similar precision and measurement to the fastest growing and most engaging media channel. Wove fits seamlessly alongside our other recent acquisitions, helping us shape the future of connected TV with first-party data."
Also in the news
– Three More Years: Sports Interactive Extends Partnership with Bidstack until 2022
– CastingAsia Launches CPA and CPC Capabilities for Influencer Marketing
– Independent Research Reveals Premium Digital Media is Most Trusted & Transparent Media Platform