Global Martech Market Hits USD$121.5bn (£94.6bn); AI Measures Emotional Response to Advertising
by Mathew Broughton on 18th Oct 2019 in News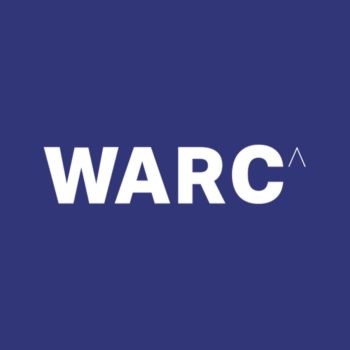 In this weekly segment, ExchangeWire sums up key industry updates on ad tech from around the European region – in this edition: Global martech market hits USD$121.5bn (£94.6bn); AI measures emotional response to advertising; Verizon Media accelerates premium native supply with Apple News and Stocks; Channel Factory continues expansion in the UK, Russia and Denmark; and Accenture Interactive announces intent to acquire French data marketing firm Sutter Mills.
Global martech market hits USD$121.5bn (£94.6bn)
The global marketing technology market is now valued at an estimated $121.5bn (£94.6bn), representing a year-on-year increase of 22%, finds international accountancy and business advisory firm BDO, and WARC, the worldwide authority on advertising and media effectiveness. This and other key findings are included in their 'Martech: 2020 and beyond' report, published today.
For a third consecutive year, the report, based on an annual survey of more than 750 brands and agencies in the Americas, United Kingdom, Europe and Asia-Pacific to assess the current state and future expectations of the marketing technology industry, demonstrates the health of the martech industry, with growth in budgets over the past year and further investments planned.
Damian Ryan, Media & Technology Partner, BDO, says: "The continuing consumer appetite for adopting digital technologies is driving growth in the market and providing opportunities for both big and small vendors of marketing tools across the globe.
"Marketers always need time to get their arms around new technologies, however, when marketers see competitive reasons to deploy these faster, this can cause problems in the access and resourcing of the right talent and skills. This prominent issue bears out in the report from the 750 brands and agencies surveyed."
AI measures emotional response to advertising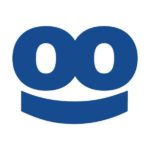 Taboola, a leading content discovery platform, commissioned a study with Nielsen in a move to understand consumers attentiveness and emotional response to different content experiences. The results found people are most susceptible to new content immediately after finishing an article. Deemed the 'moment of next', this is the prime time to serve up new content to readers who are at their most attentive and emotionally receptive.
Using BrainVu, a cloud based technology that uses AI and virtual reality, 60 participants were analysed using a spectrum of unique eye measurements to identify audience reaction to both articles and videos in different environments across several platforms and publications.
Results show a person's cognitive load – or how busy their brain is at every given moment – is lowered by 8% when finishing an article meaning their brain is more available to attend to new stimuli.
Advertisers, who want their ad dollars to ensure ROI, should take advantage of this mindset, a mindset where people want to see their ads, paying attention to them and are ultimately more affected by them.
Publishers, who are trying to monetise while maintaining a positive under experience, should take advantage of the moment of next too, as a moment where users aren't being interrupted, and even more, they're searching for something new to engage with.
Neuroscientist and behavioural expert, Michal Gruberger, comments, "These results echo neuro-imaging findings that identify two visual attention streams, the first actually shuts out new information to enable us to focus (zooming in), while the second specialises in finding new information (zooming out). Zooming out moments are in effect, moments of next"
Verizon Media accelerates premium native supply with Apple News and Stocks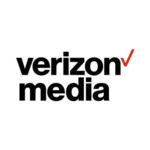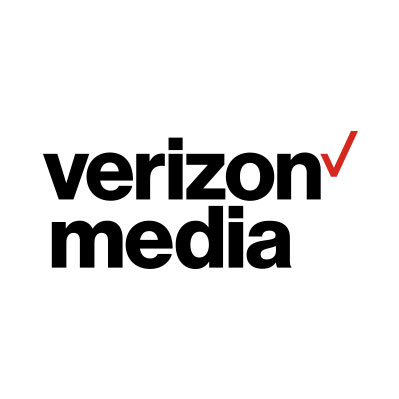 Verizon Media has announced the company will be exclusively offering premium native programmatic advertising opportunities built for brand safety in Apple News and Stocks across iPhone, iPad and Mac in Australia, Canada and the UK.
Apple News is a highly-personalized, curated news experience that shares our commitment to providing quality stories from trusted outlets to large audiences. Verizon Media believes that such content experiences provide meaningful consumer engagement opportunities for brands with relevant, engaging advertising.
This news builds on a strong year of native advertising growth for Verizon Media, where diverse native formats drive 11x the average engagement of a traditional banner ad. The firm has become a thriving native marketplace for scalable and exclusive premium supply, and is excited to expand premium content experiences to millions of readers through Apple News and Stocks in Australia, Canada and the UK.
Channel Factory continues expansion in the UK, Russia and Denmark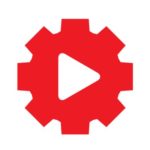 Channel Factory, a world leader in content alignment, brand suitability and ad performance on YouTube, today (14th October 2019) announced a series of strategic additions to their European team, including Ajay Daved, Mark Butt, Juliet McCutcheon Idan Shuklin, and Kasper Jensen.
This announcement comes off the back of last week's reveal of their Global Brand Suitability Survey results which highlighted the vital importance of building out localized brand suitability solutions in major markets. The survey, endorsed by executives from TAG, GroupM and ABC, is available here.
With this new expansion, Channel Factory opens up offices in Russia and Denmark and continues to deepen its presence across Sweden, Finland, Spain, France, Italy, Poland, Germany, the UK and Norway, providing digital marketers with the highest quality, contextually-aligned and brand-curated content on YouTube.
Mattias Spetz, Channel Factory, Managing Director, EU said: "We are excited to welcome Ajay, Mark and Juliet to the UK team to further service brands and agencies across the UK. We are delighted to announce the launch of the Danish office and appointment of Kasper to build the business in Denmark and deliver a truly localised offering. We are also pleased to open our office in Russia and welcome Idan to lead Central and Eastern European operations for Channel Factory."
Accenture Interactive announces intent to acquire Sutter Mills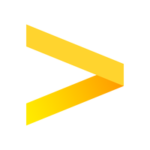 Accenture has agreed to acquire Sutter Mills, a French firm that specialises in developing and executing data-driven marketing strategies for clients. The acquisition requires prior consultation with the relevant works councils and would be subject to customary closing conditions. Financial terms of the transaction are not disclosed.
The acquisition would strengthen Accenture Interactive's ability to help brands, in France and throughout Europe, to leverage data to deploy innovative marketing strategies. The combination of Sutter Mills' and Accenture Interactive's expertise would enable companies to create hyper-relevant experiences at scale across all customer touchpoints.
"The acquisition of Sutter Mills would be a key step in our growth strategy," said Olivier Girard, country managing director of Accenture in France and Benelux. "Its expertise, combined with Accenture Interactive's leading capabilities in experience design and digital commerce, would further our ability to provide clients with the services they demand to support their evolving growth agendas. By helping companies better exploit data to create hyper-personalised interactions that influence consumers' buying decisions while enabling them to measure the return on their marketing investments, we can give chief marketing officers the tools needed to demonstrate their contribution to their companies' growth."
AIBrand SafetyContentDataMartechNativeVideo