Programmatic Spend to Exceed USD$100bn in 2019; Global Releases DAX Cross Device
by Mathew Broughton on 29th Nov 2019 in News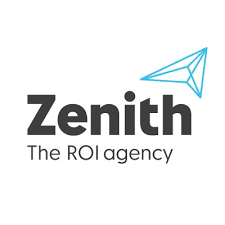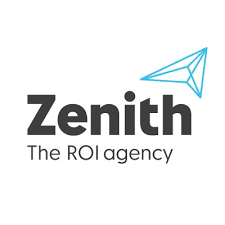 In this weekly segment, ExchangeWire sums up key industry updates on ad tech from around the European region – in this edition: Programmatic spend to exceed USD$100bn (£77.7m) in 2019; Global releases DAX Cross Device; ad-supported hyper-casual games proliferate by 170%; ad standards organisations urge broader ID adoption; Vibenomics closes USD$5m (£3.9m) in seed funding.
Programmatic spend to exceed USD$100bn (£77.7m) in 2019
In 2020, 69% of all digital media will trade programmatically, up from 65% this year, according to Zenith's Programmatic Marketing Forecasts 2019. The total amount spent programmatically will exceed US$100bn (£77.7m) for the first time in 2019, reaching USD$106bn (£82.3bn) by the end of the year, and will rise to US$127bn (£98.6bn) in 2020 and US$147bn (£114bn) in 2021, when 72% of digital media will be programmatic.
The UK and the US are the most advanced programmatic markets in share of digital media, where respectively, 87% and 82% of digital media will trade programmatically in 2019. By 2021, Denmark, France and Germany will join them in having more than 80% of digital media trade programmatically.
Expansion of programmatic adspend is slowing, falling from 35% in 2018 to 22% in 2019, and forecast at 19% in 2020 and 16% in 2021. The programmatic industry faces challenges that need resolution before marketers, publishers and consumers realise its true potential. Balancing privacy and personalisation. The first challenge is to develop new technology and processes that better balance consumers' need for privacy with the benefits of targeting and personalisation. GDPR in the EU has made some forms of personal data unavailable. The California Consumer Privacy Act, which comes into force in January, will further this issue. Meanwhile, some browsers are blocking the third-party cookies that programmatic advertising traditionally relied upon for measurement, insights, targeting and retargeting.
"The ongoing death of the cookie means that the industry needs to rethink the way we design targeting and personalisation while respecting consumers' privacy rights," said Matt James, Zenith's Global Brand President. "High-quality, first-party data is more vital to the success of programmatic marketing than ever before."
Global releases DAX Cross Device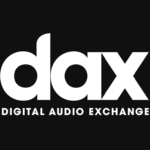 DAX, the UK's largest digital audio advertising platform created by Global, held its annual Upfronts presentation for advertisers, this week.
Kicking off its set of announcements, DAX unveiled a brand-new exclusive partnership with Telegraph Media Group, to help grow and monetise their podcast portfolio in the UK. Having seized the opportunity of the medium to reach new and engaged audiences since 2005, The Telegraph is a pioneer in podcasting.
Eleanor Marshall, Head of Data at DAX, continued the Upfronts presentation to unveil DAX Cross Device.
Launching in 2020, the new product created by Global, unlocks opportunities for advertisers to connect with larger audiences across more devices.
DAX Cross Device will enable advertisers to reach more people consuming digital audio on smartphones, tablets and desktops, and track the effectiveness of their campaigns. The feature will give brands and agencies a more holistic view of their advertising across music, podcast and digital radio streaming services.
DAX Cross Device reports the path to purchase when a listener has acted on a brands' advertising message. In context, if a digital audio ad is heard via a smartphone and a listener later makes a purchase via brands' website on their desktop device, advertisers can attribute this action to their digital audio advertising campaign.
Ad-supported hyper-casual games proliferate by 170%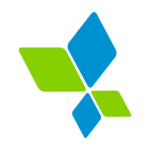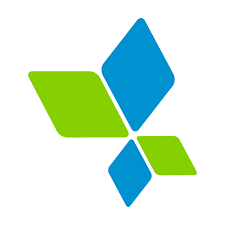 A new report from AppsFlyer, the global leader in mobile attribution and marketing analytics, reveals that Hyper Casual games continued their rapid momentum in the mobile gaming industry in 2019. These tap-to-play, lightweight games, which offer instant, highly-engaging gameplay and rely on advertising to drive revenue, are now the genre with the highest number of installs on average per app in 50% of the top global markets - a significant growth from 2018, when it held the number one spot in only 20% of markets.
The genre's growth is seen across major markets including the US, most of Europe and Latin America, as well as India and Southeast Asia. Furthermore, the number of Hyper Casual apps in the app stores has increased by 170% in 2019, more than three times compared to the gaming industry average.
The genre's successful use of ad monetisation is impacting the entire mobile gaming space, particularly Core games (Midcore and Hardcore), whose share of in-app advertising revenue has risen 34% since the beginning of the year.
The surge in Hyper Casual has led other genres to adopt ads as a revenue stream to make up for the declining number of users making in-app purchases. Alongside a dip in the average number of installs per app, Midcore games have seen a 46% drop in the share of paying users. Hardcore games, such as strategy and role playing games, have seen a 15% fall.
In addition to monetisation, another strategy for overcoming the drop in the number of paying users is to generate more revenue from existing users. Indeed, retargeting has generated an average revenue uplift of over 50% among paying users in gaming apps, more than double the industry average. Surprisingly, retargeting remains uncommon among gaming apps.
Although app install fraud is lower in gaming than in other apps, in-app fraud is on the rise. The complexity and diversity of post-install events are fertile ground on which fraudsters can be creative and manipulate developers in ways that are harder to detect.
Ad standards organisations urge broader ID adoption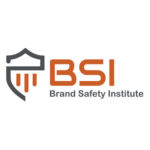 A new white paper released by five leading advertising standards organisations highlights the importance for brand safety of adopting effective identification measures across the digital advertising supply chain. Released by the Brand Safety Institute (BSI) in coordination with Ad-ID®, EIDR, Trustworthy Accountability Group (TAG), and IAB Tech Lab, "Identification: It's as Easy as ABC" outlines the full scope of existing and planned identifiers for advertising assets, businesses, and consumers.
The white paper urged participants in the digital advertising supply chain to learn and adopt the three primary types of identifiers, as appropriate:
-Asset IDs – which identify creative assets as they go through the advertising supply chain. Ad-ID is used for advertisements in the United States and EIDR (Entertainment Identifier Registry) is used internationally for publishers' video program content assets. There are other regional and local ad creative identifiers like the clock number in the UK.
- Business IDs – which identify the various companies involved in the advertising supply chain. The TAG-ID from the Trustworthy Accountability Group is used to identify companies.
- Consumer IDs – which attempt to anonymously identify individual users or households and are usually tied to associated devices or browsers. The DigiTrust ID from IAB Tech Lab can be used to identify browsers tied to users or households.
The white paper outlined adoption recommendations for different participants in the supply chain for each type of IDs. For instance, regarding business IDs, the white paper "recommended that companies include the request for a partner's TAG-ID as part of all standard contracts, requests for proposal, insertion orders and media plan templates. In addition, TAG-ID should be used as part of OpenRTB protocols and within ads.txt for programmatic transactions. These approaches provide the most value to the entire advertising supply chain."
Harold S Geller, Executive Director of Ad-ID says, "We're proud to have contributed to this framework for using identifiers in the advertising supply chain. At the end of the day, making sure the correct ad appears in front of the appropriate consumer is one of the industry's principal focuses, and ensuring that each ad is registered with Ad-ID, and that the code is persistent through the supply chain, is key to enhanced cross-platform interoperability, measurement, and operational efficiency, all of which contribute to enhanced brand safety".
Vibenomics closes USD$5m (£3.9m) in seed funding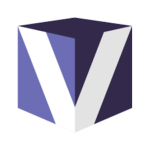 Vibenomics, provider of place-based audio experience solutions and the industry's first audio out-of-home (OOH) programmatic advertising marketplace, has announced it has closed USD$5m (£3.9m) in new funding. The Seed Plus round included current investor High Alpha, with participation from new partners Elevate Ventures and The Ricker Family, previous owners of Ricker's convenience store chain (acquired by Giant Eagle), an inaugural customer of Vibenomics' Audio Experience Solution.
Through its cloud-based technology and managed services, Vibenomics enables location-based businesses and connected cities to create and control their background musical vibe to enhance sales and enrich the customer experience. The company recently launched an audio out-of-home (OOH) advertising marketplace enabling brands to reach a national audience of nearly 150 million consumers or target any combination of 4000 individual locations. Brands as well as Vibenomics ad marketplace locations reported consistently positive results, with one retail chain partner achieving 42% sales lift and USD$1.9m (£1.5m) incremental revenue for an entertainment category advertiser.
"The new funding will be used primarily to expand the advertising marketplace by increasing the number of participating locations and building out the ad sales team," says Brent Oakley, founder and CEO of Vibenomics. "We will focus on real-time custom branded and curated content, dynamic music and programmatic advertising across strategic marketing verticals and categories."
"The nature of audio has changed dramatically in recent years, but Vibenomics has tapped into a very real desire by national and local brands to reach captive, on-the-go consumers in the places where they shop, work, travel, and play," says High Alpha Partner and Vibenomics Chairman, Scott McCorkle. "Background audio has proven ability to directly impact purchase decisions and trigger impulse buys in-store. Vibenomics has significant growth potential, and is making impressive progress in both its technology and go-to-market strategy."
AudioGamingIdentityOOHProgrammaticTransparency