Rubicon Project & Telaria Merge; Adsquare Launches OOH Platform
by Mathew Broughton on 20th Dec 2019 in News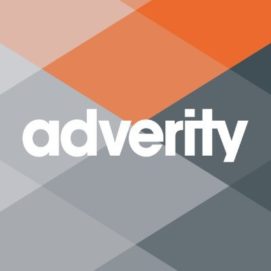 In this weekly segment, ExchangeWire sums up key industry updates on ad tech from around the European region – in this edition: Rubicon Project and Telaria merge; Adverity partners with SAP; Adsquare launches OOH platform; Jellyfish acquires Social Life; Smart acquires DSP LiquidM; Impact announces new client additions.
Rubicon Project & Telaria Merge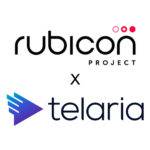 Rubicon Project (NYSE:RUBI), the global exchange for advertising, and Telaria (NYSE: TLRA), the complete software platform that optimises yield for leading video publishers, announced 19 December 2019 that they have entered into a definitive agreement to combine in a stock-for-stock merger. The transaction, which has been unanimously approved by the Boards of Directors of both companies, will create the world's largest independent sell-side advertising platform, poised to capture growth in CTV.
According to the official press release, the combination of Rubicon Project's programmatic scale and expertise with Telaria's leadership in CTV technology and premium partnerships, will create the world's largest independent sell-side advertising platform. The result will enable publishers to monetise across all auction types and formats including CTV, desktop display, video, audio, and mobile. Together, the combined company will offer publishers a transparent alternative that supports the open internet and provides more control over how they manage their businesses.
Adverity partners with SAP
Adverity, a leading force in marketing data intelligence, has announced a partnership with SAP that will allow organisations to streamline marketing data integration with SAP Data Warehouse Cloud. Using Adverity's Datatap solution, businesses will be able to quickly and efficiently connect hundreds of sources of marketing data with SAP Data Warehouse Cloud to reduce complexity and fuel better marketing decision making.
Adverity's Datatap platform is designed to help convert disparate marketing data into actionable insight. By automatically collecting, preparing, and unifying data from multiple sources, it generates a single source of truth that can help guide more precise and profitable marketing activity, and be integrated with any system.
"By making it simple for the business user to have all data immediately available, we are empowering businesses to create data citizens within their companies and unlock insights previously unavailable," said Martin Brunthaler, CTO at Adverity.
In addition to providing a rich insight repository, the Adverity partnership with SAP will provide:
– More than 400 data sources natively integrated into SAP Data Warehouse Cloud
– Natively combining SAP Analytics Cloud with Adverity´s marketing ecosystem of data
– Ship data from SAP Marketing Cloud via the Data Warehouse Cloud
Adsquare launches OOH platform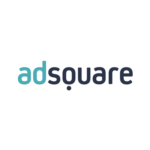 Adsquare, the real-time data exchange, has announced the launch of its Out of Home Planner, an elegant tool designed to give brands and media agencies the ability to quickly and efficiently plan, activate and measure the effectiveness of their digital OOH campaigns.
The Adsquare OOH Planner gives advertisers and their OOH agency planners the ability to choose poster frame locations based on audience, spatial, and movement data using an interactive visual-mapping interface.
Omnichannel campaigns can be delivered in real-time, extending campaign creative to mobile when a user is in proximity to a poster location, or retargeted at a later date across any screen after passing a poster location. Finally, advertisers can gain audience insights to better personalise their campaigns, optimise their OOH spend and understand campaign effectiveness by analysing in-store footfall attribution.
Commenting on the platform launch, Tom Laband, CEO and co-founder of adsquare, said "DOOH is an incredibly exciting opportunity for the entire advertising industry. Whilst its full potential is still being developed, we believe that adsquare's leadership position, as the only global data exchange that provides pre-bid integrations for real-time data enrichment of OOH inventory, will help move the industry forward in exciting new ways and deliver more meaningful brand outcomes for advertisers."
Alongside the launch of the Programmatic OOH Planner, adsquare is publishing its 'The Data-Driven Transformation of Out-Of-Home' report, which can be downloaded from the Adsquare website: www.adsquare.com/resources/whitepaper-dooh/.
Jellyfish acquires Social Life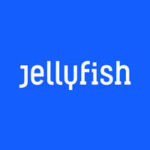 Jellyfish has announced its acquisition of award-winning creative agency, Social Life. This marks Jellyfish's first acquisition since receiving investment from French group Fimalac last month, creating a global digital business valued at circa £500m.
Co-founded in 2014 by former BBC Radio 1 producers, Laura-May Coope and Alistair Parrington, Social Life specialises in delivering best-in-class creative social content for some of the world's biggest entertainment brands. The agency has a 50 strong team working across its offices in London, Los Angeles and Amsterdam. The team will continue to be led by Coope and Parrington.
Social Life specialises in helping a new breed of entertainment brands authentically reach diverse audiences through social platforms. Diversity and cultural understanding are the driving forces behind award-winning campaigns focused on mental health, LGBTQIA+ conversation, neurodiversity and parental co-viewing.
The agency is at the forefront of the revolution in media consumption as audiences switch from TV to a plethora of new SVOD services from Netflix, Amazon, Apple, Hulu and more recently Disney+. As part of Jellyfish, the business will offer brands a new standard in creative audience engagement.
Rob Pierre, CEO, Jellyfish comments: "Social Life is a business that understands the digital ecosystem natively. Like Jellyfish, it's been built from the ground up, through a deep understanding of the changes in how we consume media. At Jellyfish we aim to be at the forefront of digital and acquiring a fast-growing specialist like Social Life helps ensure we remain there. We're excited by the opportunities that this move will bring to clients."
Laura-May Coope and Alistair Parrington add: "On meeting Rob and Chris Lee (CFO) for the first time, we knew instantly that we'd be a great match for Jellyfish. We saw an opportunity to deliver world-class social experiences on a global scale and we took it. Our mutual passion for innovating within the industry and ambition for growth make this an ideal match and we look forward to continuing our expansion story as part of the Jellyfish Group."
Smart acquires DSP LiquidM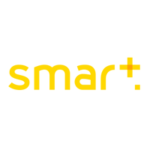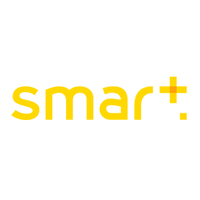 Smart AdServer, a leading independent ad monetisation platform, has announced its acquisition of LiquidM, the Bertelsmann-owned, global demand-side platform (DSP) based in Berlin. LiquidM's technology will be integrated into Smart's technology stack to offer digital advertisers, agencies and trading desks enhanced access to premium publishers' inventory across all major supply sources.
"Our industry currently faces a crisis of value erosion that puts increasing pressure on the entire programmatic ecosystem. Buyers seek transparency, accountability and more value from their media investments while publishers yearn to better monetise their core assets, including audience and 1st party data," says Arnaud Créput, CEO of Smart AdServer. "LiquidM's proven record in innovation will boost Smart's commitment to creating Value Path Optimisation emphasising full transactional transparency. This will enable conflict-free, premium value and low-fee buying so both advertisers and publishers can flourish in a shared-interest approach."
"We are very pleased to join Smart," said Philipp Simon and Thomas Hille, Managing Directors of LiquidM. "They are an ideal partner to grow our business given their premium publisher clients and their strong global footprint. We look forward to enlisting in Smart's mission to bring even greater value to both advertisers and publishers."
Impact announces new client additions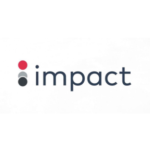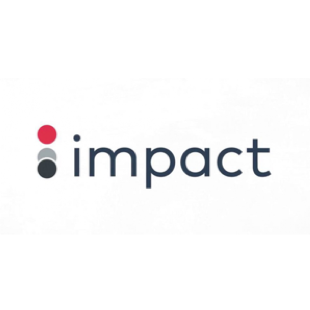 Impact, the global leader in Partnership Automation, announced new additions to its growing customer roster. Throughout 2019, Impact has added more than 350 new clients, an increase of more than 50% over last year.
This caps a landmark year for the company, fueled by a £55m round of funding to support the category creation of Partnership Automation and further development of the company's award-winning Partnership Cloud™. Following this was growth in its EMEA presence; expansion of the executive team; and prominently, the results of its commissioned study with Forrester Consulting that confirmed companies with mature partnership programmes grow overall company revenue nearly 2x as fast as companies with less mature programmes.
A few of its recently added clients include:
EMEA
Eve Sleep
Fit Track
LetsGetChecked
Luxon Pay
Revolut
TransferGo
TUI
Virgin Experience Days
North America
Easyship (US and APAC)
Fanatics
Fareportal
Helix Sleep
Smile Direct
Walmart
APAC
Booktopia
Canva
Decathlon China
Globalegrow
Razer