Broadsign Partners with AdMobilize; TVSquared Launches Always-On Attribution Platform
by Mathew Broughton on 7th Feb 2020 in News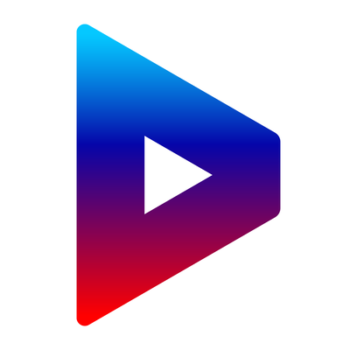 In this weekly segment, ExchangeWire sums up key industry updates on ad tech from around the European region – in this edition: Broadsign partners with AdMobilize; TVSquared launches always-on attribution platform; 64% increase in mobile adblocking; PubMatic releases video monetisation trends report; and IPA releases commercial media habits study.
Broadsign partners with AdMobilize
AdMobilize, a world-leading audience intelligence company powering DOOH networks with real time, fully-anonymous AI, and Broadsign, a leading digital out-of-home (DOOH) marketing technology platform, have announced a partnership to provide DOOH networks with integrated audience measurement solutions.
With this integration, media owners and their advertisers are now able to access more granular data related to the specific audiences exposed to their campaigns.
The integration with Broadsign allows AdMobilize audience data to be passed to Broadsign in real time. It is now a core feature within the AdMobilize platform, enabling media owners to report audiences for specific campaigns across relevant inventory. This new capability can be used to help advertisers better understand campaign performance and how to optimise creative over time. For instance, the aggregated insights generated by the AdMobilize system can help all parties optimise campaigns by analysing audience viewership down to each ad copy served. Anonymous, aggregated metrics such as total impressions, attention time, gender, age, emotion analysis, gaze thru rate, and more, are available as part of the audience reporting module.
"AdMobilize and Broadsign have collaborated on a number of client projects over the past few years. Access to high quality audience measurement data is a critical driver of DOOH industry growth. We are thrilled to advance our relationship and to offer an innovative integration to media owners and advertisers alike," said Francois Hechme, VP Products at Broadsign.
TVSquared launches always-on attribution platform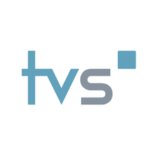 TVSquared, a global leader in TV attribution, has launched an industry-first platform to power always-on attribution across all forms of video advertising, proving which media and creative placements are driving sales, conversions and business outcomes. The combination of the most robust coverage of streaming publishers and media owners, along with household-level data, enables TVSquared to join the dots between linear and digital TV advertising, removing friction across the fragmented TV landscape and delivering quantifiable metrics and analytics for performance and true reach extension.
TVSquared's global platform measures reach, frequency and performance across linear and digital TV advertising, spanning tens of millions of households, across any device where consumers watch video content. Tagging a wide range of adservers, TVSquared's digital measurement captures 100% of OTT advertising and is not limited by Automatic Content Recognition (ACR) technology. Measuring both impression-based linear TV in conjunction with OTT campaigns, TVSquared clients achieve cross-screen, multi-touch attribution to understand the audience overlap across platforms, and the incremental reach that video brings to their overall TV strategies.
"Together, linear and digital is giving the TV industry the greatest scale and reach potential of all time," said Jo Kinsella, President, TVSquared. "We have strategic partnerships across the advertising ecosystem to create the most robust closed-loop attribution solution in the world. This means we can power independent TV measurement for advertisers and publishers – from direct streaming services to DSPs and MVPDs."
64% increase in mobile adblocking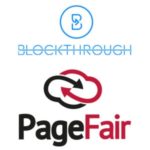 Blockthrough and PageFair have released their 2020 Adblock report, illustrating significant new trends in consumer adoption of adblocking around the world.
The battleground of the adblock wars has shifted to mobile. Mobile is driving a rapid expansion in the population of the Internet, and a large portion of these people are starting out with browsers that block ads by default. Meanwhile, in North America, Europe and Russia, adblocking has become a key theatre in the wider browser wars. Google Chrome has captured over half of global mobile market share in less than a decade, but virtually every significant rival is now competing by offering adblocking as a feature – a strategy that Google is unlikely to mimic.
Major trends include:
- Five hundred and twenty seven million people were using mobile browsers that block ads by default, a 64% increase
from the last edition of the report (December 2016).
- Two hundred and thirty six million people were blocking ads on desktop, a 16% decline from the last report.
- The surge in adblocking on mobile web is largely driven by the continued success of
UC Browser in Asia, as well as by Opera Mini enabling adblocking by default in 2019.
- While Google has taken measures to deter adblocking, its browser competitors are
differentiating themselves by offering adblocking as a feature.
- Forty nine percent of top US publishers reviewed for this report were using Acceptable Ads to
monetise opted-in adblock users.
- Eighty two percent of top US publishers monetising via Acceptable Ads do so with a third-party
vendor, rather than working directly with participating adblockers.
PubMatic releases video monetisation trends report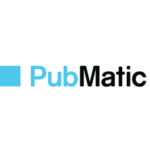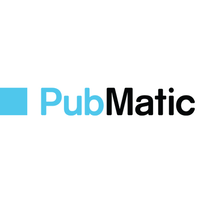 Premium digital advertising technology company, PubMatic, has released findings from a study commissioned with Forrester Consulting around global video ad monetisation trends. In an effort to better understand how publishers' needs are evolving, the research provides insight into the most pressing changes and challenges in cross-platform video monetisation today.
With 64% of worldwide programmatic ad spend designated to video this year, selecting a cross-platform partner can mean the difference between wasted and optimal value recognition from publishers' prime inventory. As global publishers embrace digital video as a premium advertising vehicle, they've discovered that monetising video inventory requires a new set of strategies and tactics from what they've become accustomed to with traditional display. Those key findings from the study include:
- Publishers embrace programmatic advertising and header bidding For video monetisation: As video advertising opportunities arise, the study reveals that client-side header bidding is the number one integration strategy used for programmatic monetisation of video inventory as publishers achieve maximised ad revenue and increased fill rates.
- In the midst of tech gaps, cross-platform video partners can lend support: 64.2% of publishers find the lack of technology available to be their biggest obstacle in managing video monetisation. The solution to these challenges requires a strategy that leverages ad tech tools and partnerships to help.
- Publishers look to audience-based solutions to capitalise on future of video: Publishers need well-rounded partners to help optimise their inventory. Fifty nine percent of publishers acknowledged that they're looking for partners who can help monetise first- and second-party data, followed by 55% that seek partners who can provide identity solutions and capabilities.
According to 612 professionals surveyed at publisher and media companies, maximised ad revenue was found to be the top benefit from video header bidding (61%), with an increase in fill rate (58%) and improved demand optimisation following (54%). These benefits have allowed header bidding to become a best practice for publishers that are wishing to monetise effectively and manage their video inventory.
The next year forecasts massive growth within mobile app and mobile web implementation despite the technical challenges app developers face within their video header bidding implementations. Over the next 12 months, mobile app is expected to outpace desktop due to planned implementation, as the survey revealed that 31.5% are expanding their usage and 23.2% are implementing for the first time.
"This study has proven that the key to video monetisation success is ensuring publishers' partners are aligned with a company's roadmap," said Susan Wu, director of marketing research at PubMatic. "Particularly as header bidding becomes a greater part of publishers' programmatic video strategies, ad technology providers are in a unique position to deliver the right teams and tools to help publishers capture audiences and yield ad revenue benefits across all addressable digital video content, including desktop, mobile web, mobile app, OTT, and CTV."
IPA releases commercial media habits study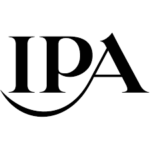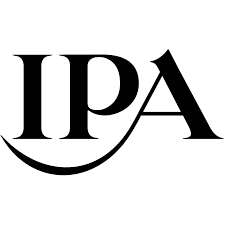 The gap between how younger and older generations are consuming commercial media has increased dramatically over the past five years. This is according to a new IPA report Making Sense. The commercial media landscape, published 4th February 2020, that highlights the subsequent imperative for agencies to deploy diverse media plans to maximise overall campaign performance.
According to the report, the correlation between the media use of 16-34-year-olds and over-55s from a time-spent perspective was 58% in 2015, but this has fallen by more than half to 25% in 2019. Although less marked, a similar story is seen when looking at the correlation in the reach of channels, falling from 44% in 2015 to 35% in 2019, which further indicates increasingly disparate media behaviours between these age groups. The report also reveals that the driving force behind such change is the rapid rise of the smartphone yet it questions the general impact of subscription-based services on the commercial media landscape.
- Across all adults, two media channels (Commercial TV and OOH) command the highest reach and time spent, followed by Functional Internet and Social Media.
- OOH and Social Media are the two primary channels for 16-34s and both share the similarity of being largely place-based media channels, with social media often consumed on mobile.
- The amount of time all adults spend with digital media* has increased by 19% in five years, from 42% in 2015 to 50% in 2019. This growth is particularly prevalent among 16-34s, who spend 73% of their time with digital channels up from 59% in 2015, marking a 24% growth in five years. (See attached chart)
- Despite the apparent meteoric rise of Netflix to 37% weekly reach of all adults, the split between commercial and non-commercial curated media share of time has only changed by one percentage point since 2015 while the average time spent with all curated media per day has remained exactly the same at 8 hours and 27 minutes.
Says Simon Frazier, senior research and marketing manager, IPA: "It is clear from the results of this report that a 'one size fits all' media approach is likely to be less effective than it was previously. Whilst broad reach is still essential for profitable brand growth, how advertisers achieve that broad reach is becoming more varied across age groups."
Ad BlockingattributionDOOHMonetisationTVVideo