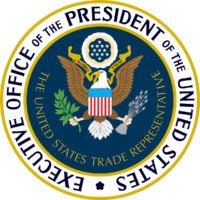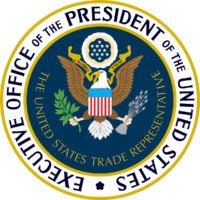 In today's ExchangeWire news digest: the US Office of Trade Representative voices opposition to Australia's News Media Bargaining Code; Netflix reports out-performing subscriber and revenue forecasts for Q4 2020; and ad-supported media sees engagement decline in the US and beyond.
US objects to Australia's News Media Bargaining Code
The Office of the US Trade Representative has voiced opposition to a draft bill in Australia that will force big digital platforms to pay for news content. Australia's parliament is currently reviewing a draft News Media Bargaining Code, which stipulates that tech giants such as Facebook and Google must compensate media companies if they wish to publish their material.
The proposal, which was first announced last year and presented to parliament last month, has been a source of contention for the tech behemoths, who maintain that their publication of news content falls under 'fair use'. Furthermore, Google, Facebook, and other affected platforms argue that the bill fails to acknowledge the benefit they currently provide for media organisations, specifically with regards to traffic generation.
Now, the US government is wading into the debate with a submission to the Australian Senate which expresses concern over the purported absence of a "credible, substantive methodology for assigning value" of media organisations' content. The appeal was also critical of the proposal's plan to impose a third-party to arbitrate future negotiations between media companies and digital platforms, and warned that enforcing the code "may result in harmful outcomes".
It will be interesting to see how the administration of president-elect Biden proceeds with this action upon taking office.
Netflix exceeds Q4 subscriber and revenue forecasts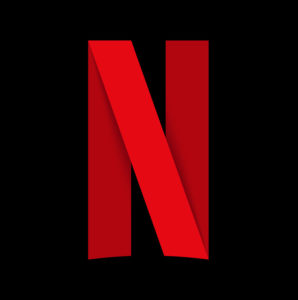 Netflix has reported better-than-expected revenue and subscriber growth for Q4 2020, recording USD $6.6bn (£4.8bn) total revenue and the addition of 8.5 million subscribers in the fourth quarter.
The streaming leader had been projected to accrue 6 million new customers during the period, with the actual total bringing the firm's audience up to a staggering 203.7 million subscribers. Netflix saw 37 million new users over the course of 2020 as swathes of the world's population sought entertainment under lockdown measures.
The company's stock value fluctuated took a slight dip, finishing Q4 with earnings per share of USD $1.19 (£0.87) a share compared to the USD $1.30 (£0.95) a year earlier. However, since the start of 2021, the streaming giant has seen its stock climb, finishing at USD $501.18 (£365.83) at end of trading yesterday (19th January) before rising a further 13% after hours.
Most significantly, however, is the firm's announcement that it expects to be cash-flow positive from 2021 onwards, telling shareholders that "we believe we no longer have to raise external financing for our day-to-day operations". The company also revealed plans to pay off bonds that are set to mature on 1st February, making them less reliant on the debt market, and may consider issuing stock buybacks to return some cash to shareholders.
US consumers spending less time on ad-supported media
Despite a surge in media consumption throughout 2020, ad-supported media has seen engagement falter in the US. According to PQ Media's latest annual Global Consumer Media Usage Forecast, the amount of time consumers spent on content supported by advertising fell to its lowest rate on record.
The report, published yesterday (19th January), found that the average American spent 73 hours a week consuming content across all forms of media in 2020, a 2.9% increase from the year before and 20 hours more than the average global citizen. Yet, despite this increase, the amount of time global consumers spent on ad-supported media dropped to 65.8% - and even further to 44.8% in the US.
The decline is attributed to a combination of the ad industry's decision to cancel or postpone spend on campaigns in the face of COVID uncertainty and consumers' increased adoption of subscription streaming services to stave off lockdown boredom.
According to PQ Media CEO Patrick Quinn, the pandemic simply accelerated the gradual trend of "consumer-driven media usage" encroaching on ad-supported media's market share. "Consumer-driven media accounted for over 55% of all media usage in the US, while its share grew to nearly 35% globally," he said.
Ad SpendAustraliaMediaNetflixPublisherRegulationUS