Predictions 2022: TV, CTV, and Video
by Zara Briggs on 1st Dec 2021 in News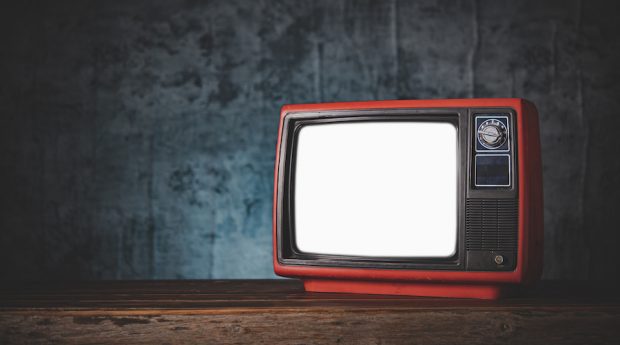 In the third article in ExchangeWire's 2022 predictions series, industry experts predict what next year looks like for TV, CTV, and video, a digital sector which has seen a boom due to recent social restrictions - a consequence of the pandemic.
The full power of CTV is yet to be unleashed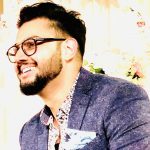 In 2021, we witnessed the continued advancement of new video formats such as data-driven linear (DDL) TV and OTT/CTV. In fact, it's now estimated that over 50% of UK households consume content via CTV or alternative streaming devices, meaning the opportunity for advertisers is vast.
That said, it's still a nascent format and the industry needs to overcome a number of barriers to unleash its full power including fragmentation, accessibility, measurement, and a lack of standardisation. Indeed, all of these will need to be addressed in 2022 and beyond.
One of the key benefits of CTV is that it can be driven by real-time data, providing an opportunity for precise targeting at the local, household or even device level. But we recently found that on average half of CTV/OTT is still bought direct versus programmatically.
As we move into 2022, it will be crucial that CTV inventory is traded programmatically to enable advertisers to deliver dynamic, personalised ads in a rapid and efficient manner. By identifying bespoke audiences and moving beyond broad demographics, advertisers can tailor a creative message by using criteria such as geography, lifestyle or income to deliver the calibre of ads consumers have come to expect.
Video is growing exponentially, so now is the time for advertisers and publishers to lean into this channel and ensure they are ahead of the competition to unlock growth within addressable TV.
Hunain Khan, account director, Xandr
2022 will see the eruption of CTV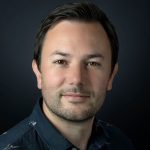 CTV. It's been growing, and I expect it's going to explode in 2022. According to OFCOM, broadcast TV's share of all adult viewing fell to 61% last year in the UK, and that number is only going to drop further. This creates a great opportunity for CTV to thrive.
While the shift from broadcast to CTV is happening, ad spend has yet to completely catch up - but it's already on its way. Data from eMarketer has revealed that CTV ad spend will reach USD$14.44bn (£10.8bn) this year, up 59.9% from 2020. This increase is a clear indication that 2022 will follow suit. For brands, it's an exciting time to expand into CTV and reap the benefits. The market isn't as saturated, so they will have better exposure.
As with any new platform, it is now time to experiment and innovate new metrics that will show value and define its potential as an emerging platform. The potential for interactive and more personalised adverts could be what makes CTV stand out.
I can't wait to see what 2022 has in store.
Ben Murphy, managing director UK, Quantcast
CTV is the answer to brand awareness and engagement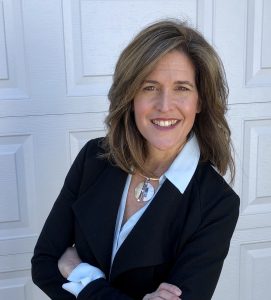 CTV soared in popularity during the pandemic. According to eMarketer, US adults spend 2 hours and 29 minutes per day viewing digital video in 2021. Additionally, US upfront CTV video ad spending is predicted to be one of the fastest growing digital ad channels this year, increasing by 49.5% to USD$4.51bn (£3.38bn). IAS found that Australian viewers' habits also indicate that CTV ad experiences were preferred and 74% of Australian consumers use their CTVs to watch ad-supported programming, particularly on YouTube.
A recent WBR Insights report by Sojern found that while CTV adoption globally remains low, streaming rates have soared, giving brands a chance to reach an engaged audience. Fourteen percent of marketers surveyed believe they have an unprecedented opportunity to reach new customers at a lower cost and with more control than they could ever expect from traditional broadcast television. This clearly indicated that a select group of marketers believe strongly in the power of CTV, over linear.
Sojern launched their CTV solution in North America and is extending the solution to the rest of our global customers, starting with the UK. Sojern expects our CTV channel to grow by 50% in 2022. For Sojern, becoming an early adopter to a relatively new channel, ramping up on robust inventory globally and getting ahead of competitors is key.
Streaming services are becoming increasingly popular and, as more consumers cut-the-cord, CTV has become the industry's answer to increasing brand awareness and driving engagement.
Noreen Henry, chief revenue officer, Sojern
Mobile video to continue to thrive in APAC
Audiences have embraced on-demand video streaming, and this is a trend that was accelerated by the pandemic. Research predicts that the population of digital video viewers in APAC is slated to surpass 2 billion viewers in 2022, and from an advertising perspective, emerging platforms like OTT and CTV, which offer scale and precision in reach, will be competing fiercely with traditional television for a share of ad budgets.
Looking at the subset of CTV/OTT, however, we are still seeing higher ad spend on mobile as compared to CTV. APAC has a more mobile-first population than other parts of the world, and in fact, nine out of ten viewers in the region use smartphones to stream videos. We expect dollars to continue shifting away from linear TV in 2022, but we also expect this to continue to over-indexing to mobile video, as opposed to traditional CTV.
We're also seeing more OTT and CTV spends shifting to programmatic. Our study earlier this year with ExchangeWire showed that 64% of industry players increased their investment in programmatic in 2021, and a lot of this money is going towards digital video platforms. We could see programmatic growth of 3X across the region over the coming two-three years and going into 2022, everything is pointing towards more programmatic spending in digital video.
Andrew Tu, managing director, APAC, OpenX
Unified linear trends will start to emerge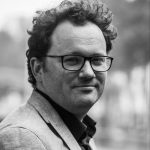 Unified linear TV and digital video (online video, CTV, etc) ad buying will emerge. But this emergence will be neither thanks to automation/programmatic, which is a commodity with low added value, nor thanks to addressable TV, which is a good add-on but currently limited in reach and targeting capabilities and won't replace non-addressable linear TV in the short/medium term. Unified buying will come thanks to:
- New linear TV targeting capabilities: combining linear TV consumption data from telcos and connected TV owners with first-and third-party data to go beyond 50 years of socio-demo media planning, could bridge the gap in targeting between digital and TV.
- Importance of advertisers' first-party data to measure the effectiveness of TV and "total video" more effectively.
- New media buying tools: The answer won't come from digital DSPs, which are focused on automation and addressability, nor from the historic TV media planning tool, the solution will come from ad tech companies capable of uniting the best of both worlds: The capacity to create custom linear TV targets, precise TV ratings forecasting, and open SAAS tools to work with many third-parties (answering for measurement, targeting, reporting, etc)
- Unified audience measurement: Who will play that role? Historic local panel companies? Digital data providers? Telcos?
Markets and bets are open...
Emmanuel Crego, general manager, Values.media
Brands are becoming increasingly comfortable leveraging CTV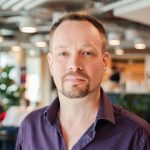 We can expect to see two main themes in 2022 in the advanced TV space. First, brands are becoming more comfortable leveraging CTV and expecting more from their advertising on this channel, and the second theme will be changes emerging in the broader channels. We're going to see maturity coming to CTV buying, with transparency and control coming to the buying process in a way that hasn't existed up to now – this will mainly take the form of updates to OpenRTB for things like ad pod and content parameters.
This clarity in what's being bought and accompanying fraud reduction will encourage brands to push further into CTV/OTT and drive more AVOD/FAST streaming services to open up in different markets.
So, I don't see a "big bang" switchover from linear to CTV, but a gradual shift to a new equilibrium where internet TV plays a much more significant part in the user's ad experience with brands.
Tim Sleath, VP of product management, VDX.tv
AVOD platforms will spearhead CTV growth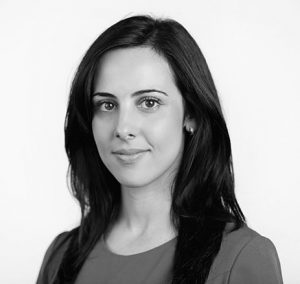 The CTV ecosystem is already the fastest-growing video platform, but it's still primitively evolved compared to TV or in-stream video. In 2022, we expect that CTV penetration in Europe will reach 65% across the Big5 (France, Germany, Italy, Spain, and the United Kingdom).
AVOD platforms will expand globally and will represent 80% of the CTV growth. To offer more consistent data on CTV, audience and measurement platforms will increase their efforts in this direction.
Households will form the main privacy post-cookie solution of 2022. Brand Safety will be one of the key topics as well.
Penelope Lima, senior director - global supply strategy, VDX.tv
Online video ad trends will rapidly accelerate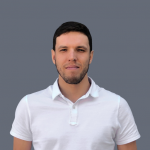 As we predict, this year's online video ad trends will be accelerating in 2022. Namely, we expect the biggest increase of video ad spending in the mobile web segment (namely, in the AMP video and web XR niches) and programmatic CTV.
Another huge trend to watch out for is metaverse advertising.
Anton Liaskovskyi, CEO, AdPlayer.Pro
Advanced data, technology, and measurement will fuel the future of CTV advertising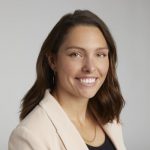 During the pandemic, Connected TV (CTV) became the go-to video source for millions of homebound viewers. eMarketer estimates that advertisers will invest over USD$14.4bn (£10.8bn) into CTV this year, growing to surpass USD$24.7bn (£18.5bn) by 2024. According to our Streaming Wars CTV study, which ran late last year, CTV has become mainstream in Indonesia and Australia, with the majority consumers having access to it and a whopping majority of respondents preferring the AVOD model and willing to see ads in exchange for free streaming video. CTV also remained the most viewable format overall, reaching 93.2% in H1 2021 according to our media quality report.
CTV, while still nascent in the region, offers a great advantage for marketers, combining the scale and attention achieved via traditional TV with the precision of digital. Across APAC, CTV viewers are watching for longer periods of time and choosing longer videos. Viewers are also watching a variety of content – from sports and travel to cooking and more. I expect CTV consumption to grow in 2022. AVOD models have increased as video consumption increases, underpinned by the rapid growth of CTV the control and scale provided by programmatic will become even more essential. With the programmatic technology evolving, programmatic will not only facilitate investment into quality impressions but also drive value beyond verification with privacy-compliant, contextual avoidance, and targeting combined with enriched channel-level insights.
Laura Quigley, SVP APAC, Integral Ad Science
CTV will open the gate to interactive advertising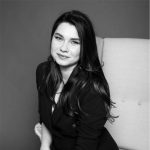 According to the statistics, the majority of advertisers allocated from 21% to 40% of their budgets into CTV in 2021. It is expected that the trend will continue to grow during 2022 since during the lockdown people started spending more time on content streaming. As growing trends indicate, the role of video on this medium also dramatically increases. Nearly one-third of all video impressions are now served through CTV devices when it comes to North America, which makes CTV a leading driver of the region's verified impressions. The share of video impressions by device and region indicates the following rising trends: the absolute CTV leader here is North America (29%) whereas in APAC, EMEA, and LATAM the share of CTV impressions is not that high. Desktop, mobile app, and mobile web make the majority of impressions in these regions.
Connected TV (CTV), is a really big market that opens up a gateway to experimentation for marketers and advertisers since the content is streamed through a variety of devices, Smart TVs, and game consoles. Thus, a lot of immersive ad formats that include animation, games, and videos will bring interactivity and a personalised approach into the user experience in 2022. This will redefine the consumption of advertising, both at the stage of attracting attention and capturing interest afterward.
Liz Tokareva, director of in-house products, SmartyAds
Overcoming obstacles for CTV growth in 2022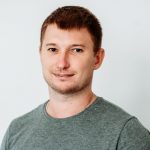 CTV is currently the fastest-growing video advertising platform. There are a number of facts that contribute to it: from big screens ensuring more visual quality to the addressability of online video ads. However, despite all the "Video is King" moments, streaming TV has its weak spots.
Currently, there is no single benchmark for measurements in CTV performance. As a result, different ad players, like streaming services and agencies, measure performance differently. Even though the industry (from ANA and IAB to VAB) is seeking ways to standardise data-sharing and enable cross-management measurement this will continue well into 2022.
Fraud is another weak point of CTV, not just because of its popularity, but also because its ad delivery implies additional servers, which expand the supply chain thus opening more doors for fraudsters.
Solutions to the problems will involve improving measurement and using white-label products to minimise ad fraud. To improve measurement, it is best to use cross-device targeting that shows all touch-points with the user. This can be done using deterministic data (email, logins) or platforms/products that provide complete first-party data. CTV ad fraud can be minimised by using white-label products due to fuller traffic and supply chain control. Alternatively, if you are using self-serve platforms or outsourcing your advertising, make sure you work with tested partners that comply with international standards, as this decision will save your budget in the long run.
Anton Ruin, CEO, Epom
Non-linear TV to become an advertising attraction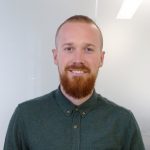 There seems to be widespread acknowledgement now that advertisers can no longer think of TV as just linear spots and dots. In this sense, the industry has started to see TV through the eyes of the consumer (that is, with little differentiation between linear and non-linear). Sadly though, the market does not yet reflect this view.
2021 has seen a worrying gap emerge between linear and non-linear TV pricing. One that, for certain audiences, threatens to price certain advertisers out of linear TV.
My prediction for next year is that this chasm in cost between linear and non-linear will continue to grow, making non-linear TV an ever-more attractive investment for advertisers. Whilst this is great news for CTV, I worry about the growing pressure on the cost (and subsequent effectiveness) of good old-fashioned linear. There needs to be a recalibration of linear and non-linear pricing; maybe that's my prediction for 2023…
Ian Daly, head of AV, Bountiful Cow
The lines between TV and digital are blurring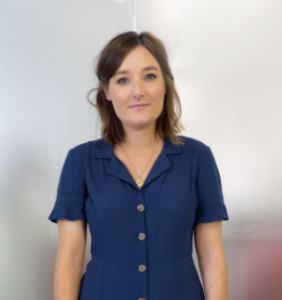 The pandemic has resulted in many monumental shifts in society. One such shift has been the accelerated change in how people consume video content. Conversations have moved away from 'the death of TV' and on to the evolution of broadcast content viewed through TV screens.
YouTube have seen time spent viewing the app via TV screens more than double year-on-year. Over 25 million people now watch YouTube on their TV, meaning we can reach large numbers of viewers watching high quality YouTube content in their living rooms.
CTV, while still in its infancy has seen huge growth, providing great opportunities to access broadcast quality content through a digital and programmatic buy.
And now, Amazon's IMDb TV streaming service has just joined the UK landscape, offering free content with pre-roll and mid-roll ads, that allow AV buyers to use a wealth of different targeting, including a person's shopping habits or basket contents.
The lines between TV and digital are blurring. A cohesive AV plan needs planners that are equipped to plan and buy across multiple different platforms. AV is no longer just about linear and BVOD. YouTube, CTV and IMDb TV all provide great opportunities to expand reach, explore new levels of targeting and reporting, and are accessible to a broader range of clients with varied budgets. All of these points mean that TV can be used for a multitude of client KPIs.
Nicola Teague, head of AV, the7stars
Closing the loop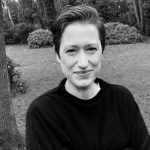 Privacy regulations have slowed the growth of advanced TV in Europe compared to the US. But 2022 will see a wave of new opportunities for advertisers who want to reach engaged audiences on the big screen.
Anyone who consumes BVOD in the UK can tell that there is a whole host of unsold inventory out there. Whilst broadcasters have invested in tech to enable data matching, for brands without scaled first-party assets, or brands hopeful of finding new customers, they will need targeting options that extend beyond their own CRM.
As with all media, once targeted, its effectiveness will need to be measured. The recent wave of disruption in TV measurement hit a crescendo when Nielsen had their MRC accreditation revoked. This will have been a big boost to the many challengers in this arena.
Tech partners that can close the loop and offer an effective targeting and measurement solution for advanced TV will see healthy growth next year as advertisers continue to invest heavily in these strategies.
Amelia Waddington, VP of product, Captify
"The year of CTV"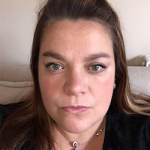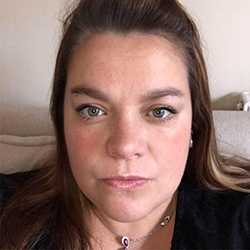 We can all agree that the "year of mobile" was a defining feature of the ad tech world for over a decade. Now ubiquitous, it required marketers across the board to learn how to translate their communications onto smaller screens, streamline their campaigns across multiple platforms, and adapt products, services, and websites to evolving consumer habits.
Now, the next revolution is already here with CTV. Video consumption is growing across SVoD, AVoD, and broadcaster catch-up platforms in Europe, and by 2020, CTV already penetrated 68% of all UK households. Providing new opportunities for data insights beyond the third-party cookie quarrels and with inventory becoming available as identity and connectivity solutions come to the forefront, CTV will now influence the headlines in the same way that mobile did.
Alison Harding, VP data solutions EMEA, Lotame
Collaboration is key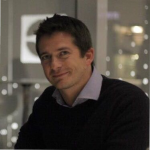 Looking ahead, collaboration will be key across the UK and Europe. Already we've been witnessing this with broadcaster data initiatives in the UK such as C-Flight, the new cross-broadcaster measurement tool backed by industry body Thinkbox, which delivers deduplicated total reach and frequency across linear and broadcaster VOD. It is likely that if collaboration helps translate broadcaster revenues from linear to digital this trend will filter into other markets in Europe.
Collaboration between the sell-side is a new approach to TV advertising, where broadcasters and TV players offer advertisers greater access to inventory and data whilst having total control over how they buy, track and optimise TV video campaigns. This approach is dependent on a shared sense of identity to break down the data silos of the sell-side participants without sacrificing sovereignty of the sale and data security, while limiting exposure to risk in the open programmatic advertising ecosystem.
Collaboration trends will not be limited to first-party data sets. We will see an increased usage of trusted and verified second and third-party data to build audiences for planning, activation and conversion data for measurement and optimisation. Better audience definitions will bring more advertisers and budgets into a growing digital TV market. TV's next challenge will be to prove the increased effectiveness data can bring by coalescing around measurement solutions that are neutral, transparent, and comparable to other forms of advertising. If done correctly, ad-funded TV can support customers with business outcomes, and it's consumers a better TV-watching experience.
Will Keggin, director, advanced advertising, UK, LiveRamp
YouTube the key to cracking the CTV code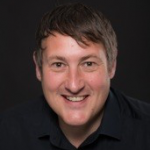 CTV has been much talked about, but 2022 is poised to be the year it truly takes off which presents a huge opportunity for advertising. Brands have cottoned onto this, and marketers are scrambling to figure out how to crack the CTV code.
Yet, the answer is right in front of us: YouTube is the key to CTV. Already winning CTV market share, YouTube is the biggest provider of funded advertising on CTV globally. If brands want to crack the CTV code, they need to be on YouTube first and here's why:
- YouTube's newly introduced shoppable screens that enable viewers to continue shopping on a brand's website will supercharge CTV advertising across the platform by driving and measuring conversions for the first time
- YouTube is wholeheartedly committed to protecting its community - from creators and viewers to brands and advertisers, and goes to great length to partner with the right tech innovators to ensure that all advertising is contextually relevant, suitable, safe, and inclusive for intended audiences
- Continued growth in e-commerce will fuel CTV, as consumers continue to shift to online shopping experiences, which will accelerate the need for advertisers to replace or enhance their linear TV ad strategies with digital video
- Comscore estimates that the majority of CTV reach is on Amazon Prime, Disney+, Netflix, and YouTube - of this, YouTube is the highest ranking platform, accounting for 41% of all ad-supported streaming watch time, making it the clear choice for CTV ad spend.
Rob Blake, country manager UK, Channel Factory
Moving from thinking to testing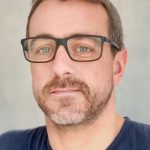 When Google's phasing out of cookies officially becomes an "oh-crap-it's-next-year" reality, the first inevitable outcome for 2022 is that advertisers are going to move from thinking and talking to actively testing viable alternative strategies, tools and technologies to both target and measure their campaigns and ensure they are ready for the 2023 deadline. At ShowHeroes we've already seen this increased demand for our cookie-less solutions and we expect this trend to continue to accelerate next year.
Another positive trend we can look forward to will be increased innovation in the CTV space as the market continues to grow and companies strive to differentiate. CTV has definitely been the hottest topic in 2021, and deservedly so with audience and revenue growth to justify the hype. But as the CTV space continues to mature and becomes a key part of most brands' marketing mix, we can expect advertisers to start to consolidate spend into key partners who are looking to solve problems and improve the space in terms of targeting, measurement and quality.
I also expect to see more clients shifting measurement KPI's such as viewability to more meaningful attention metrics. As viewability's popularity heads closer and closer to the lowly click-through rate, its clear brand advertisers need more substantial measurement options in video and I expect 2022 to be the year that attention gets more... attention."
Steven Filler, country manager UK, ShowHeroes Group
Getting a grip on supply strategies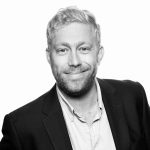 The speed at which CTV publishers are migrating away from demand waterfalls and exclusive reseller agreements to implement a unified auction for their inventory means buyers today are faced with a similar dilemma they were several years ago when display publishers made the same switch from sequential waterfalls to header bidding.
This is why we are starting to hear more about SPO from the buy side as they try to apply the same logic that worked so well for them in display to the growing AVOD and FAST supply ecosystem. Many of the parameters that underpinned display SPO will apply in CTV, however, several may differ such as, ad pod/slot configuration, the IAB protocols app-ads.txt, and ads.cert 2.0 when deployed.
Buyers will be doing everything to ensure their path to a CTV viewer is as direct as it can be rather than bidding into multiple reseller auctions, who may each be taking their % of budget and with each hop, increasing the risk of exposure to bad actors.
2022 will be the year that the ad agencies & their DSPs really get a grip on their CTV supply strategies via the practice of SPO and start to forge strategic relationships with SSPs who can offer secure supply paths underpinned by all IAB Tech Lab protocols. This includes support for the new parameters being introduced into the OpenRTB spec to ensure brands, their agencies and DSPs can take full advantage of the privacy compliant targeting opportunities that now exist in CTV.
Paul Gubbins, VP, CTV strategy, Publica
Smarter buying is coming into view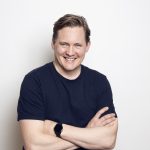 The consumer acceleration into CTV in the last 2 years has, frankly, left the industry playing catch-up, and the technology, supply and data required to reach audiences effectively across CTV are now in rapid development.
In-market, there's certainly some frustration that we can't yet target in the same agile, real-time and data-informed way that we're used to on the open web, but CTV just isn't quite there yet. A lot of buying is still automated trading and deals done directly with suppliers. What is more, audience data and contextual signals are inconsistent and disjointed.
But as CTV continues to expand, we can expect to see more consistency in the data that's available to the buy side and some great initiatives around creating a consistent taxonomy for supply are well underway.
Off the back of these developments and initiatives, we can expect smarter CTV buying to come into view, with better solutions for cross-platform targeting and an emerging role for live data.
As these trends play out over the coming year, brands should eventually be able to buy CTV how everyone is watching it – fluidly and on-demand.
Peter Mason, co-founder and CEO, Illuma Technology

AdPlayer.Pro
AdPlayer.Pro is a global provider of outstream video advertising tech solutions, including ad-enabled video player technology and a robust video ad server with scalable white-label capabilities....
Powered by PressBox

illuma
Illuma is a British AI company pioneering contextual solutions for enterprises since 2014. Its real-time scaling technology is used by brands and agencies to boost the results of digital ad campaigns. Meanwhile, broadcasters, publishers and online pl...
Powered by PressBox

Sojern
Sojern is a leading digital marketing platform built for travel marketers. Powered by artificial intelligence and traveler intent data, Sojern activates multi-channel marketing solutions to drive direct demand. 10,000 hotels, attractions, tourism boa...
Powered by PressBox

Quantcast Limited
We are a global advertising technology company. We are the creators of a new and innovative intelligent audience platform that empowers brands, agencies, and publishers to know and grow their audiences, reaching people in the right place, at the righ...
Powered by PressBox

LiveRamp
LiveRamp is the leading data connectivity platform for the safe and effective use of data. Powered by core identity resolution capabilities and an unparalleled network, LiveRamp enables companies and their partners to better connect, control, and act...
Powered by PressBox

Lotame
Lotame is a global technology company that makes customer data smarter, faster, and easier to use. With our next-gen data platform Spherical, we enable marketers and media owners to use data to engage existing customers and attract their next best ac...
Powered by PressBox

Integral Ad Science
Integral Ad Science (IAS) is a global leader in digital media quality. IAS makes every impression count, ensuring that ads are viewable by real people, in safe and suitable environments, activating contextual targeting, and driving supply path optimi...
Powered by PressBox

Captify
Captify is the leading Search Intelligence Platform for the open web and the largest independent holder of search data outside of the walled gardens, connecting the real-time searches from over 2 billion devices globally.
Its Search Intelligence t...
Powered by PressBox
Ad SpendCTVDigitalDisplayPredictionsTVVideo