Huobi Global Launch Metaverse Fund; Google Track User Locations
by Zara Briggs on 28th Jan 2022 in News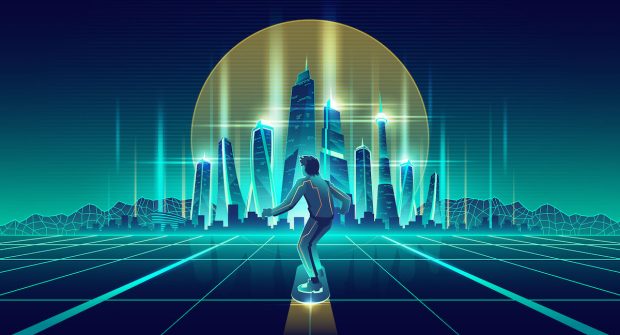 In this weekly segment, ExchangeWire sums up key industry updates in media, marketing, and commerce from around the globe. In this edition: Huobi Global have launched their Lunar New Year campaign to encourage the development of the metaverse; Attorney General Karl Racine has sued Google for tracking users' location without consent; Google are scrapping FLoC (Federated Learning of Cohorts) and introducing Topics as a replacement; and The Diem Association is allegedly phasing out.
Huobi Global have launched their Lunar New Year campaign which aims to encourage users to explore possibilities for the future of the metaverse. The campaign, which ends on the 14th February 2022, will hand out USD$100m (£74.1m) worth of prizes to support participants - including ​​access to new metaverse token listings under Primelist. The digital asset exchange firm will also invite users to register for DIDs (decentralised identifiers), giving them the opportunity to win distinctive tiger-themed NFT avatars.
Huobi are avid supporters of the metaverse and blockchain, previously launching a USD$10m (£7.4m) fund back in September to invest in global upcoming GameFi projects. GameFi stands for "blockchain gaming integrated with DeFi mechanism." The Seychelles-based platform launched the initiative to allow more GameFi startup projects to grow the blockchain ecosystem.
Commenting on their recent development fund, Huobi co-founder Du Jun states, "our emphasis on the metaverse reflects our intentions to provide a more fun and unique crypto experience." They add, "we're not just another spot trading exchange. We pride ourselves on our diverse set of products and services, and the promotions we run are designed to gamify the trading experience and make it more fun."
The news comes amid a six-month low for the cryptocurrency sector over speculation that the US Federal Reserve are looking to tighten restrictions "until the inflation picture changes," Goldman economist David Mericle said in a statement to clients on Saturday (22 January). The announcement also accompanies a draft proposal by Russia's central bank, seeking to ban trading and mining of cryptocurrencies in the country. Elizaveta Danilova, director of the Bank of Russia's financial stability department, has commented, "we consider it very important to ban using Russian financial infrastructure to obtain cryptocurrency. We think this will help remove a significant part of the risks and ensure that cryptocurrency won't be so popular." According to the Financial Times, the price of the largest digital token by market value fell 4.3% on Saturday (22 January) to the lowest level since July last year.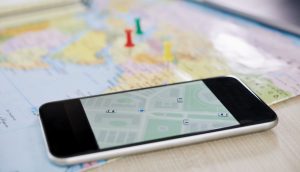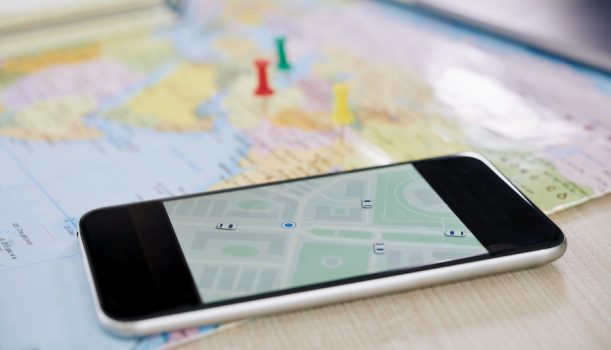 Yesterday (24 January), Attorney General Karl Racine sued Google for making it "nearly impossible" for users to prevent their locations from being tracked by the tech giant, according to a press release published by the Office of the Attorney General for the District of Columbia. It has been alleged that Google exploited consumers to gain access to personal location data, making users believe they have control over their privacy "since at least 2014". Customers of Android smartphones have reportedly been impacted by the potential breach, as well as consumers who use Google products, such as search and maps, on alternative operating systems.
Racine commented, "Google falsely led consumers to believe that changing their account and device settings would allow customers to protect their privacy and control what personal data the company could access." He adds, "the truth is that contrary to Google's representations it continues to systematically surveil customers and profit from customer data. Google's bold misrepresentations are a clear violation of consumers' privacy."
Three additional attorney generals, from Indiana, Texas, and Washington, are planning to file complaints in their own state courts to see that Google are held responsible for the claim. Location data is a significant component of Google's ad business, generating nearly USD$150bn (~£111.48bn) in revenue in 2020 alone. Therefore, the bipartisan, led by Racine, desperately seeks to penalise Google, and subsequently enforce an appropriate level of privacy for consumers. 
In contrast, Google is now looking to block ad targeting for users under 18 after facing scrutiny over directed ads published via their platform. "We've already made progress on delivering a safer experience to kids and teens online by expanding safeguards to prevent age-sensitive ad categories from being shown to teens, and we will block ad targeting based on the age, gender, or interests of people under 18," they said in a statement on Monday.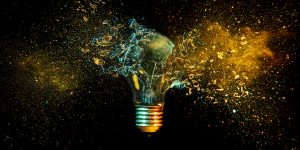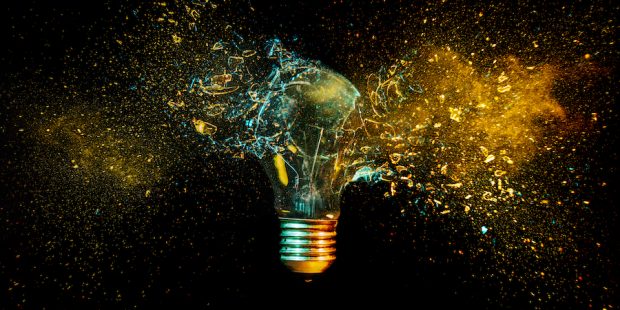 Google are reportedly scrapping FLoC (Federated Learning of Cohorts), their tool to replace cookies, after complaints arose during the trial phase that they haven't done enough to safeguard users' privacy. FLoC entailed analysing users' browsing history on their own devices to create cohorts of people with similar interests - leaving advertisers with targeting data, and Google with excessive control. Criticism surrounding their cookie replacement has already set the firm back by nearly two years, and it seems this time scale may increase. 
As an alternative, the tech giant has introduced Topics, a mechanism designed to identify users by their top three interests, enabling "browsers to give you meaningful transparency and control". Topics are kept for only three weeks, with old information continuously deleted. Currently, the number of topics are limited to just 300, with gender and race excluded, however reports suggest that this will increase over time. In a briefing ahead of Tuesday's (25 January) announcement, Ben Galbraith, Google's Privacy Sandbox lead, stated, "Topics replaces our FLoC proposal and I want to emphasise that this whole process of sharing a proposal, doing a trial, gathering feedback, and then iterating on the designs — this is the whole open development process that we wanted for the Sandbox and really shows the process working as intended."
To support consumer privacy, Chrome are allowing users to view their interests with the aim of removing any they don't like, or simply disabling the feature altogether. Google have, however, been under scrutiny recently for breaching privacy policies by tracking user locations, in spite of their consent, making this announcement somewhat ironic. According to a press release published by the Office of the Attorney General for the District of Columbia, the tech titan has been violating guidelines "since at least 2014". Three additional attorney generals, from Indiana, Texas, and Washington, are planning to file complaints in their own state courts to see that Google are held responsible for the claim.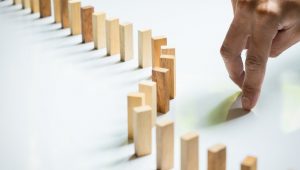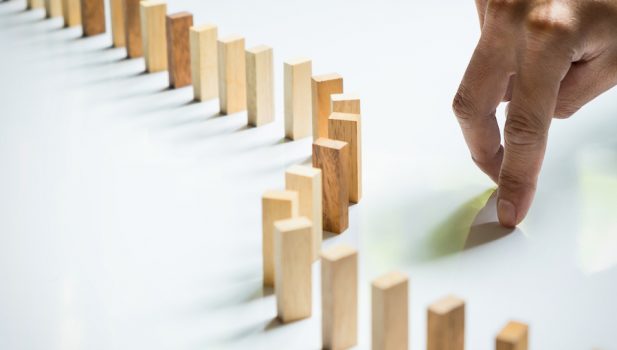 The Diem Association, Meta's 2019 project to develop an enhanced payment system, is allegedly phasing out after facing a series of obstacles right from the get-go. According to reports from the Wall Street Journal, the digital currency venture will sell their technology to Silvergate Capital Corp, a California-based holding company, for around USD$200m (~£149.39).
Starting off as Libra, Meta had high hopes for their new bitcoin-like payments network: "we're going to change the world," David Marcus, the co-creator of the project, told employees. However, after government skepticism (and a number of privacy complaints that the platform already face), officials decided that they needed to prevent the tech titan from crossing over into the payment world.
Meta faced further disruption when Marcus left the company at the end of 2021 to pursue a new path. In a Facebook post, the former financial executive at Meta, wrote, "While there's still so much to do right on the heels of launching Novi — and I remain as passionate as ever about the need for change in our payments and financial systems — my entrepreneurial DNA has been nudging me for too many mornings in a row to continue ignoring it."
The news comes as Bitcoin dropped to a six-month low on Saturday (22 January), falling 4.3% to USD$35,127 (~£26,238) - the lowest level since July 2021.
Also this week:
- Assembly's Femi Taiwo on Google-Facebook; GDPR; and Microsoft's Gaming Acquisition
- Yahoo's Simon Halstead on Next Generation Audiences and Context
FundingInvestmentMetaversePost-CookieTracking