Google Scrapping FLoC Amid Privacy Concerns; Shein Rejuvinating IPO Plans
by Zara Briggs on 26th Jan 2022 in News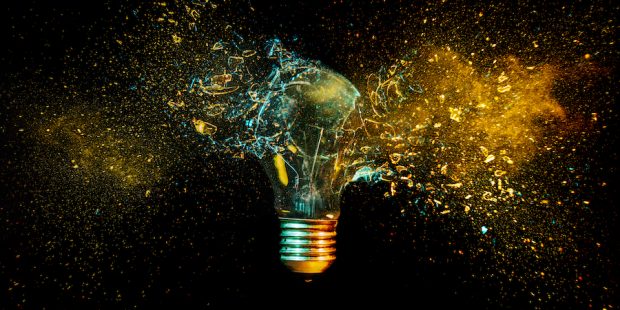 In today's ExchangeWire news digest: Google scrap plans to launch FLoC, alternatively promoting a new cookie replacement Topics; Shein are reportedly reviving plans to go public after abandoning initial developments last year; and Koji have raised USD$20m (~£14.8m) in a Series B.
Google are dumping FLoC for Topics

Google are reportedly scrapping FLoC (Federated Learning of Cohorts), their tool to replace cookies, after complaints arose during the trial phase that they haven't done enough to safeguard users' privacy. FLoC entailed analysing users' browsing history on their own devices to create cohorts of people with similar interests - leaving advertisers with targeting data, and Google with excessive control. Criticism surrounding their cookie replacement has already set the firm back by nearly two years, and it seems this time scale may increase. 
As an alternative, the tech giant has introduced Topics, a mechanism designed to identify users by their top three interests, enabling "browsers to give you meaningful transparency and control". Topics are kept for only three weeks, with old information continuously deleted. Currently, the number of topics are limited to just 300, with gender and race excluded, however reports suggest that this will increase over time. In a briefing ahead of Tuesday's (25 January) announcement, Ben Galbraith, Google's Privacy Sandbox lead, stated, "Topics replaces our FLoC proposal and I want to emphasise that this whole process of sharing a proposal, doing a trial, gathering feedback, and then iterating on the designs — this is the whole open development process that we wanted for the Sandbox and really shows the process working as intended."
To support consumer privacy, Chrome are allowing users to view their interests with the aim of removing any they don't like, or simply disabling the feature altogether. Google have, however, been under scrutiny recently for breaching privacy policies by tracking user locations, in spite of their consent, making this announcement somewhat ironic. According to a press release published by the Office of the Attorney General for the District of Columbia, the tech titan has been violating guidelines "since at least 2014". Three additional attorney generals, from Indiana, Texas, and Washington, are planning to file complaints in their own state courts to see that Google are held responsible for the claim.
Shein are gearing up for overseas IPO, reports say

Chinese fast-fashion retailer, Shein, are rejuvenating their plans to go public, according to people familiar with the matter, after abandoning the idea due to market unease amid rising geopolitical tensions. The e-commerce clothing brand are reportedly hoping to list in New York this year, however nothing has been confirmed. 
China have cracked down on offshore IPOs in recent months following Didi Chuxing's nightmare New York listing back in June. Although they raised USD$4.4bn (~£3.26bn), in what was known as the biggest US listing from a Chinese entity since Alibaba in 2014, China started cracking down on the firm just days later, ordering their apps to be taken off domestic app stores, as well as banning new users from signing up. Subsequently, the platform began the delisting process back in December. To bypass the inevitable government clampdown, Shein are allegedly considering a Singapore citizenship, making an overseas IPO less challenging.
The Nanjing-based platform's initial IPO plans were reported back in June last year, with plans to achieve the largest public offering in history, at USD $47bn (~£34.77bn). The potential IPO, which is rumoured to take place this year, has been kept quiet by Shein, and details regarding their updated aims for funding have not been disclosed. A spokesperson for the company has denied that plans are in motion.
Koji raise USD$20m (~£14.8m) in a Series B led by Jump Capital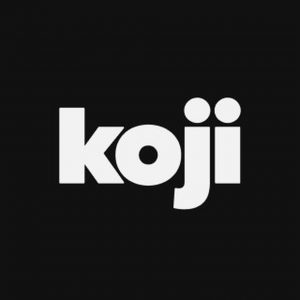 Koji, a "Link in Bio" platform, have raised USD$20m (~£14.8m) in a Series B funding round led by Jump Capital. The round saw participation from new investors HBSE Ventures, Electric Feel Ventures, Visary Capital, Metaversal, and University Growth Ventures, as well as existing investors Galaxy Interactive and BITKRAFT. Individual backers, such as Shivakumar Rajaraman, Head of Product at OpenSea, and Francis Ma, Head of Google Firebase, also supported the investment. The California-based app store have now raised around USD$36m (~£26.6m) in total.
Koji launched in March 2021, offering hundreds of free apps to their community. Their "Link in Bio" gives creators on social media, including TikTok and Instagram, the chance to engage with wider audiences. Dmitry Shapiro, CEO, stated, "Koji is refactoring the creator economy into an ecosystem where incentives between creators, consumers, and developers are truly aligned. We believe that the creator economy will be the dominant way tomorrow's artists and entrepreneurs make their livings, and we are empowered to build a powerful, equitable foundation for it to flourish." 
Saaya Nath, Vice President at Jump Capital, has commented on the funding round, "the ability to access innovative tools and services for creators from all walks of life has been one of the largest drivers behind the growth of the creator economy. Koji's unique and innovative app store has led to the creation of an authentic ecosystem for creators and developers to participate, monetise, and eventually own content. We are thrilled to be supporting Koji and look forward to working closely with the team."
Also in the news:
- Ogury Appoints Industry Expert Ossie Bayram as UK Country Director
- 66% Of UK Gamers Say They Would Welcome More Advertising Into Their Games
- impact.com Partners with Lifestyle E-Commerce Platform Ellos in the Nordics
CookielessFundingInvestmentIPOPost-Cookie