Shein to File Historic IPO; Londoners Willing to Share Data to Speed-Up Post-COVID Freedom
by Grace Dillon on 23rd Jun 2021 in News



In today's ExchangeWire news digest: Chinese fast-fashion company Shein are reportedly eyeing a record-breaking USD $47bn IPO; Londoners prove generally willing to share their data in order to regain pre-pandemic freedoms; and Babylon will go public via a USD $4.2bn SPAC deal.
Shein gearing up for historic IPO
Fast-fashion retailer Shein are reportedly preparing to go public. At USD $47bn (£33.7bn), the listing would be the largest IPO in history. Whilst Shein have denied rumours of the move thus far, it is understood that the company will submit a prospectus for listing in the near future.
Nicknamed the "TikTok of ecommerce", Shein have grown rapidly since launching over a decade ago; they are reportedly the world's fastest-growing ecommerce company, having grown by more than 100% every year over the past 8 years. The Chinese firm achieved a USD $15bn (£10.7bn) valuation in 2020, and have surpassed Amazon as the most downloaded shopping app on iOS and Android in the US.
Targeted towards Gen Z consumers, Shein are noted for using social media influencers to promote their products. The brand currently out-rank stalwart brands including Nike, Zara, and Adidas in terms of online traffic, thanks in part to them frequently updating their range of products.
Reports of the potential IPO come amid a flurry of financial activity in the fashion industry – earlier this month, British reselling app Depop was acquired by US ecommerce giant Etsy, whilst second-hand marketplace Vinted reached a valuation of USD $4.5bn (£3.2bn) in May. Rent the Runway are also reportedly eyeing and IPO.
Londoners willing to share data in exchange for post-COVID freedoms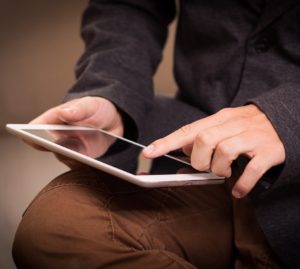 A new survey has revealed that 3 out of 4 Londoners would be happy to share their personal health data, location, and contact details in order to regain the freedoms curtailed by the pandemic. The result follows a surge in NHS app registrations, with 1.3 million in the capital signing up after the service's vaccine-status feature was announced.
The research, from internet firm Kaspersky, found that most UK citizens would be willing to part with their data, with 72% of non-Londoners asserting that they would consent to sharing. This level of willingness is high, particularly considering that 86% of respondents confessed to being worried about their information ending up in the wrong hands. Whilst 93% of Londoners said that data privacy is important to them, only 59% admitted to feeling in control over how many third-parties have access to their personal information.
Some of the freedoms Londoners proved keenest to regain include foreign travel, being able to go out to bars, restaurants, and shopping centres, and being able to attend sporting events and concerts.
Babylon set to go public via USD $4.2bn SPAC deal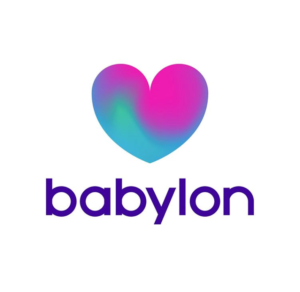 Healthtech firm Babylon are reportedly set to go public in the US through a merger with special purpose acquisition company (SPAC) Alkuri Global Acquisition. The USD $4.2bn (£3bn) deal will enable the British tech sensation to list their shares on the Nasdaq stock exchange.
Founded in 2013, Babylon offer users online consultations with healthcare professionals via their app. One of Britain's most successful tech firms, the company have over 24 million users, and allow NHS patients in England to register with their virtual GP.
Dr Ali Parsa, founder and chief executive of Babylon, said of the deal: "We have achieved one of the highest growth rates every year since our inception, with consistently high clinical outcomes and patient satisfaction. Becoming a public company is just another step in our journey. We are at the very beginning of our work to re-imagine our sector, to make it digital-first and prevention-first and shift the focus away from sick care to true health care."
AcquisitionCovid-19DataecommerceIPO