Why Publishers Should Prioritise Personalisation
by Grace Dillon on 6th May 2022 in News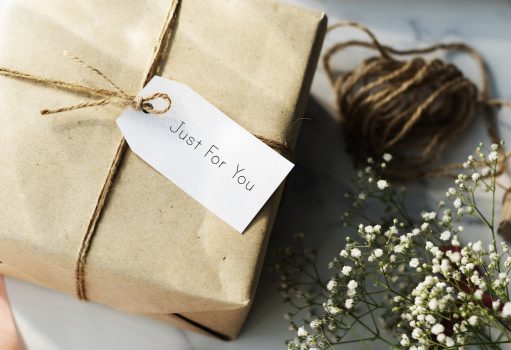 Ahead of ATS Madrid 2022, Chris Murphy, Group Account Director, Southern Europe at Taboola, outlines why personalisation is key to publishers' success in the face of competition from social media companies and evolving audience tastes.
In 2022, user attention is hard to find and even harder to keep. Publishers have to compete fiercely with social media giants to win user attention in the first place. Once they have it, it needs to be used wisely to support a wider variety of KPIs — subscription growth, app downloads, video views, newsletter sign-ups, and more — all while ensuring that the user comes back again and builds habits with their brands the way they do with those same social media giants.
When users spend their attention on social media, they instantly feel the effects of personalisation. This is the result of that platform leveraging vast data sets and advanced technologies to serve them what they want to see, and to avoid serving them what they don't care about. This is social's advantage in the digital era: it uses sophisticated AI-based tech to build and maintain relationships with users. If a user isn't interested in sports and fitness, they'll likely never see an Instagram ad for athletic equipment. Instead, these giants are creating incredibly personalised content experiences that pull users in, hold their attention, and generate significant revenue. Personalisation is now the standard, and users have grown accustomed to seeing fresh and relevant content with every single visit. This is especially true of super users, where fighting user fatigue is a key to success.
There's a ton of user time and brand affinity on the open web, but both are currently fragmented. Most people in any given market could name 20 publishers, but each one of them only sees a fraction of these consumers' attention. Without the scale and AI investment of major platforms, it's hard to compete and offer users the standard of personalisation they've come to expect (either consciously or subconsciously) from content experiences online. Publishers are aware of and appear ready to tackle this challenge: recent research from Reuters Institute shows that 85% of publishers globally say that AI will be important this year in delivering better personalisation and content recommendations for consumers.
What if publishers could leverage the same level of data-driven personalisation as the world's biggest social media giants – and do it at scale? This is a direct solution to one of the main problems publishers face today: winning coveted user attention and directing it wisely to build loyalty and grow their businesses.
To help publishers to achieve this, Taboola have announced Homepage For You, a homepage personalisation tool that uses AI to help customise and personalise hand-selected sections of a homepage to increase readership and engagement. Homepage placements can still be manually curated if a publisher chooses, giving the publisher control over how, when, and where the personalisation happens.
In the years to come, personalisation will be crucial to ensuring that different users are able to access publishers' content in the ways that suit them best. Reader A may prefer shorter, bite-size content from the free section of the site, whereas reader B may prefer to listen to podcasts and in fact be on the cusp of paying for a subscription. For reader A, real estate on the page could be used to monetise their short visit. But this wouldn't be the best use of that space for reader B, who should be met with more premium content that's most likely to generate a conversion.
Publishers diversifying their revenue streams and evolving their business models have been topics of intense discussion for the past few years. And, whilst subscription and advertising revenues continue to be top of mind, creating eCommerce content can be another fully personalised way for publishers to both monetise and engage their audiences. If reader A above is a big fan of shoes, fitness, and healthy food, whilst user B prefers travel, cinema, and cars, then reader A could be recommended a list of the top 12 running shoes, whilst reader B could see a list of the top 20 road trip destinations. Publishers can automatically monetise all exit links on such Commerce pages (such as by using Skimlinks), allowing them to generate revenue whilst simultaneously providing the reader with an enjoyable, personalised content experience.
Fundamentally, publishers are working to serve their readers the most informative, enriching, and engaging content – all while growing revenue to ensure they can continue to deliver on that mission. Taboola is proud to be closely aligned with our publishers in this endeavour, and partnering on personalisation will be a key pillar for how we grow together.
---
ATS Madrid 2022 will take place on 11th May at Teatro Amaya. Tickets and further details are available via the ATS Madrid 2022 events hub.
AIATS MadridecommercePersonalisationPublisherSocial Media