Big Tech Fights to Halt Antitrust Bill; Twitter Says Antitrust Waiting Period for Musk Deal has Passed
by Hannah Dillon on 6th Jun 2022 in News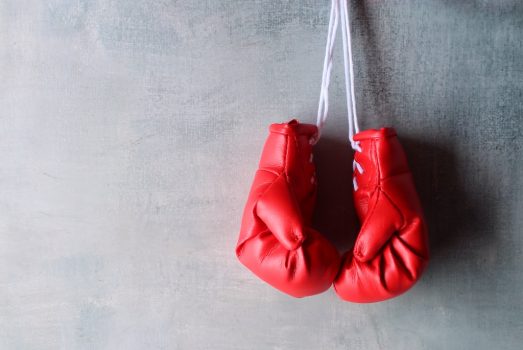 In today's ExchangeWire news digest: tech companies lobby Congress to block a 'self-preferencing' anitrust bill that could stifle their market power; Twitter states that the waiting period for antitrust investigations into its deal with Elon Musk has now passed; and the FBI arrests a former OpenSea staffer, signalling a crackdown on the US crypto economy.
Tech companies lobby against 'self-preferencing' antitrust bill
Tech giants including Amazon and Alphabet are leading an intense campaign to prevent Congress from passing a new law to restrain their market power.
The American Innovation and Choice Online Act, which US senators approved in January of this year, would prevent large tech firms from using their market dominance to give their own products an advantage against competitors. Should the bill be passed by Congress, it is likely to open the door to a surge of new legislation that would reshape the US tech industry and rein in the power of large tech companies.
"This is one of the most significant campaigns that we have run in recent years," said Matt Schruers, president of the Computer & Communications Industry Association."That is because there has never been such a serious proposal to undermine US competitiveness and put US users at risk."
The bill specifically targets Amazon, Alphabet, Apple, and Meta, and has received support from senators for both the Democratic and Republican parties, in addition to the Biden administration. The bill would prevent Google from listing its own products at the top of search results, in addition to banning Amazon from prioritising its online store over third-party alternatives.
The momentum behind the bill has raised alarm amongst tech giants, who are now rushing to preserve their market power. The Financial Times (FT) reports that executives from Alphabet, Amazon, and Apple have all personally spoken to members of Congress in an effort to block the bill. Google is also reported to have suggested a number of amendments to the proposed legislation, while Amazon has called on senators in Washington to oppose the bill on the basis that it could result in significant job losses.
Antitrust waiting period for Musk deal has passed - Twitter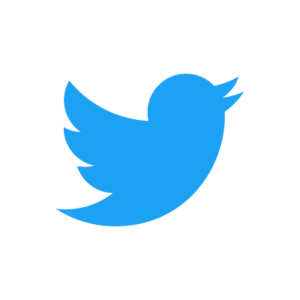 Social media giant Twitter has confirmed that the opportunity for federal antitrust regulators to prevent Elon Musk's takeover of the platform has passed.
Under the 1976 Hart-Scott-Rodino Antitrust Improvements Act, the Federal Trade Commission and US Justice Department had a 30-day period to review the deal for potential antitrust violations. According to Twitter, this period expired on Thursday (2nd June). 
Elon Musk, whose offer of USD$44bn (£34bn) for the microblogging site was accepted back in April, still awaits the approval of Twitter's shareholders before the deal can be completed. The billionaire has also caused some delay to the acquisition himself, announcing in May that the deal was 'on hold' until he could clarify the definitive number of fake accounts on the platform. Musk, however, has insisted that he remains committed to closing the deal and some analysts believe the Tesla-boss' comments were a ploy to renegotiate his offer.
In recent weeks, Musk has adjusted his plans to finance the purchase of Twitter, committing more of his own personal wealth than originally intended. According to a recent regulatory filing, the SpaceX founder is now seeking further financial backing as stock in Tesla, which Musk intended to take significant loans against, has sharply declined.
Following Twitter's announcement that the antitrust waiting period had passed, shares for the social media platform rose 1%.
OpenSea staffer arrested as FBI cracks down on crypto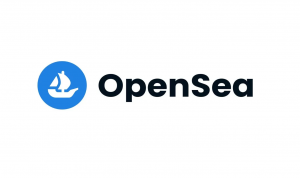 A former employee of OpenSea, the leading marketplace for non-fungible tokens (NFTs) has been charged with money-laundering and wire fraud offences. The arrest signifies a broader move from US law enforcement to crackdown on the crypto economy.
Nathaniel Chastain, who served as a product manager at OpenSea, stepped down from his role following accusations of using insider trading. Chastain is accused of utilising insider knowledge to buy NFTs prior to their planned feature on OpenSea's front page and selling them as soon as their features went live. 
Chastain's alleged trading has been public knowledge as far back as September 2021 and spurred OpenSea to introduce a policy explicitly banning insider trading.
He was arrested by the FBI on Wednesday (1st June). In May of this year, a report from Wall Street Journal (WSJ) found that an insider trading scheme similar to Chastain's netted a profit of USD$140,000 (£112,000) on a USD$360,000 (£288,000) investment from a single trade.
Chastain was arrested by the FBI in New York on Wednesday (1st June), signalling that the so-far unregulated crypto economy could soon face a reckoning from US law enforcement.
US attorney Damian Williams said: "NFTs might be new, but this type of criminal scheme is not … Today's charges demonstrate the commitment of this office to stamping out insider trading – whether it occurs on the stock market or the blockchain."

Also in the news:
- Cheetah Digital Transforms Relationship Marketing for Sports Clubs
- Pixalate Releases New CTV Ad Supply Chain Trends Report
- Mobile Advertisers Have Their Say On Privacy-First Marketing - New Tenjin Report
Big TechBlockchainElon MuskLegalNFTTwitterUS