Musk Pledges USD$6bn for Twitter as Tesla Stock Crashes; Meta Introduces Ad Transparency Tools
by Hannah Dillon on 26th May 2022 in News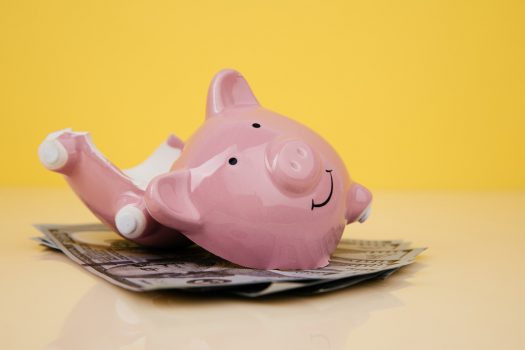 In today's ExchangeWire news digest: Musk rescinds his intended loans against Tesla stock to fund his takeover of Twitter; Meta introduces new transparency tools around political ads; and the UK government announces a review of Nexperia's takeover of Newport Wafer Fab.
Musk to source USD$6bn for Twitter deal as Tesla stock tumbles
Elon Musk is set to provide an additional USD$6bn (£4.78bn) to finance his purchase of Twitter to replace his loans against Tesla stock, reports The Verge.
In a filing raised with the Securities and Exchange Commission on Tuesday (24th May), Elon Musk announced the expiration of a number of margin loans against his Tesla stock. The loans were intended to finance the billionaire's acquisition of social media giant Twitter, which was agreed for USD$42bn (£33.4bn) in April. 
The move follows a challenging month for Tesla, whose stock dropped in value by over 30% in the weeks after Musk announced the Twitter deal. With his loans against Tesla expired, Musk has now committed to sourcing an additional USD$6.25bn (£4.98bn) in equity financing, taking his total commitment to USD$33.5bn (£26.7bn). 
While Musk has not detailed where this funding will come from, a number of equity partners have emerged since the deal was announced. Earlier this month, the SpaceX founder announced an additional USD£7bn (£5.58bn) of equity funding from backers including Oracle founder Larry Ellinson and the Qatar Investment Authority.
And, as Musk prepares to part with cold, hard cash, so too does Twitter itself, as the social media platform has agreed to pay a USD$150m (£119.6m) fine for illegally using people's data. 
Court documents released on Wednesday (25th May) revealed that the Federal Trade Commission and the Department of Justice accused Twitter of violating a 2011 agreement that data it collected on users for security would not be used for any other purposes. The complaint states that the platform sold people's phone numbers and email addresses, which Twitter users are required to provide to authenticate their accounts, to help advertisers target their ads.
"Twitter obtained data from users on the pretext of harnessing it for security purposes but then ended up also using the data to target users with ads," stated Lina Khan, chair of the FTC. 
In a blog post, Twitter's chief privacy officer Damien Kieran conceded that users' personal data "may have been inadvertently used for advertising," but insisted that the company no longer sells this information to advertisers.
Meta bolsters transparency for political ad targeting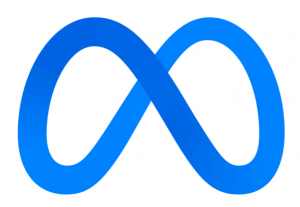 Tech giant Meta has announced it is updating its ad transparency tools to publicise information on how advertisers target people with political and issue-based ads. This information would be made available to vetted researchers, before becoming accessible to the general public.
Starting from the end of May, Meta-approved academic researchers will be able to review targeting information on "social issue, electoral, or political ads" via the Facebook Open Research and Transparency (FORT) environment. The data provided will concern individual advertisements, including interest categories advertisers have selected. Then, from July, Meta's public Ad Library will feature a summary of the targeting information for political, electoral, and social issue ads after they have launched, opening access to the targeting categories deployed for them, such as demographics, interests, and location.
Meta's decision to expand the toolset follows a pilot the company launched last year. The pilot collated targeting information specifically for ads on political issues ahead of the 2020 US presidential election, and this expansion will collect data on all political, electoral, and social issue ads run internationally since August 2020.
In a statement posted to Facebook, Meta's VP of business integrity Jeff King stated that the move towards greater transparency is intended to "help people better understand the practices used to reach potential voters on our technologies," adding that Meta is "committed to providing meaningful transparency, while also protecting people's privacy."
UK government to review Newport Wafer Fab takeover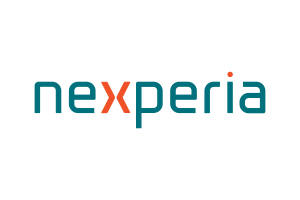 The purchase of Britain's largest microchip factory, Newport Wafer Fab, by Nexperia is to be investigated by the UK government, according to the BBC. 
Kwasi Kwarteng, the UK business secretary, will conduct a national security assessment of Chinese-backed Nexperia's acquisition of the Duffryn-based company for £63m. The move follows last month's revelation that an investigation into the deal by the National Security Advisor promised by Prime Minister Boris Johnson did not take place. Depending on the assessment's outcome, Wingtech Technology-subsidiary Nexperia may be forced to return its shareholding to the 14% it owned prior to the deal.
Taking to Twitter on Wednesday (25th May), Kwarteng stated there would be a "full assessment" of the proposed takeover under the National Security and Investment Act, commenting, "We welcome overseas investment, but it must not threaten Britain's national security."
The business secretary now has 30 working days to decide whether the deal should be approved, amended, or blocked.
The deal between Nexperia and Newport Wafer Fab takes place against a backdrop of a global shortage of computer chips, a shortage worsened by the long-running Covid pandemic. The vital role of microchips in modern manufacturing makes them an increasingly powerful asset; coupled with their current scarcity, it's no surprise that Nexperia's intent to purchase Newport Wafer Fab has been met with heightened scrutiny.

Also in the news:
- Merkle Hires Ex-Accenture MD Robert Bushey as EMEA Chief Sales Officer
- Teads Announces Hire of Natalie Bastian as Global Chief Marketing Officer
- AlgoriX Maintains High Standards with GeoEdge Partnership
- Teads' Strategic Partnership with Singapore Media Exchange (SMX) in Singapore
AdvertisingElon MuskMetaRegulationTargetingTechnologyTwitterUK