Teads' Strategic Partnership with Singapore Media Exchange (SMX) in Singapore
by ExchangeWire PressBox on 25th May 2022 in News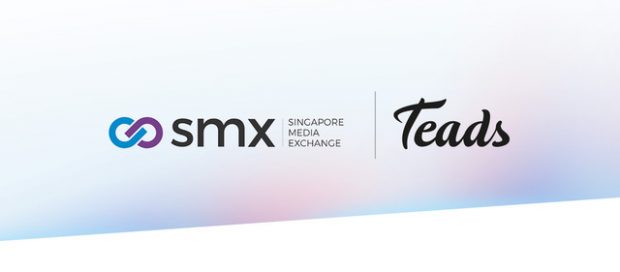 Teads, the global media platform, announces a strategic partnership with one of Singapore's biggest media partners Singapore Media Exchange (SMX), Singapore's most exciting advertising exchange powered by two of its born-and-bred trusted media giants, Mediacorp and Singapore Press Holdings.
As a part of this partnership, SMX brings leading news titles such as Channel News Asia & The Straits Times, luxury & lifestyle sites including Her World, ICON, and HardwareZone catering to technology fans amongst their 25 sites for Teads to deliver cutting edge ad formats in video and display inRead, Teads flagship ad format, including inRead Smart and Smart6 – a 100% viewable video format for high engagement in brand-safe, premium environments.
This strategic partnership will enable SMX to leverage Teads' array of monetisation solutions across devices and formats, with a reach of more than 90% SMX covers almost 4 out of 5 digital consumers across Singapore with quality content and impactful ad solutions for greater audience engagement. 
This partnership is an interesting proposition for brands looking to leverage not only reach but also access to a defined set of audiences on premium websites.
Michael Chng general manager, SMX, said: "Teads has been a partner of SMX since the very beginning when we started operations in 2018. Through various market challenges we've faced over the last 4 years, Teads has remained consistent in their commitment to our partnership. SMX is proud to have a steadfast partner in Teads, and I'm confident our collaboration will strengthen further in the years ahead." 
Julian Fernando, VP publisher solutions, Teads APAC, said: "The advantage of Teads being a preferred partner with a powerhouse media company like SMX who represent leading brands like CNA , SPH , Business Times, and premium SPH magazines is it gives us access to audience scale (reach) in brand safe environments. Team SMX are knowledgeable, collaborative, and always eager to go beyond the brief, we are proud and excited to grow our partnership with them." 

Teads
Teads operates a leading, cloud-based, end-to-end technology platform that enables programmatic digital advertising across a global ecosystem of quality digital media. As an end-to-end solution, Teads' modular platform allows partners to leverage b...
Powered by PressBox
AudienceMediaMonetisationPartnership