Stingray Advertising Partners with Hivestack to Power Retail Audio Advertising in the United States, Mexico, and Australia
by ExchangeWire PressBox on 16th Dec 2022 in News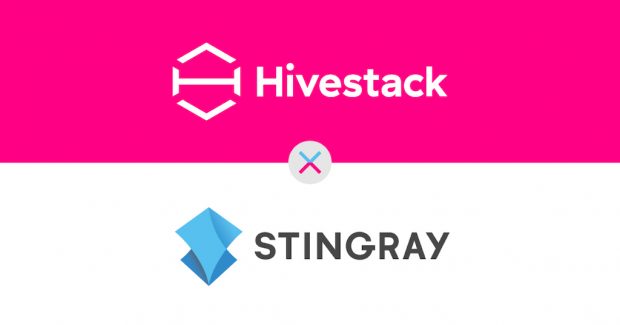 Hivestack, the world's largest, independent, programmatic digital out-of-home ad tech company, has announced an expanded exclusive partnership with Stingray, a leading music, media, and technology company, to power their retail audio advertising network across several markets.
The integration of Stingray's proprietary streaming media player into Hivestack's suite of supply side technology, including the Hivestack Ad Server and Supply-Side Platform (SSP), is already active in Canada and will now allow for retail audio advertising inventory to be available programmatically in the United States, Mexico, and Australia for the first time. 
Retail-based digital audio advertising enables brands to connect and remain top-of-mind with highly qualified consumers during their in-store shopping journey. This contextually relevant brand messaging is complementary to the shopping experience, informing consumers about products available in-store while giving advertisers an undiluted share of voice within a retail environment. The result is a new advertising channel that has the unique ability to inform, inspire, and influence lower-funnel decision making at point of sale. This partnership will also enable Stingray to monetise digital audio inventory through the Hivestack SSP, enhancing yield management capabilities and diversifying revenue streams.  
"Retail audio advertising helps brands reinforce their omnichannel message when consumers are shopping, literally aisles away from their products," said Ryan Fuss, senior vice president of Stingray Advertising. "With this new partnership with Hivestack, we are now able to activate location-specific digital audio advertising in real time, enhancing the shopping experience by providing contextually relevant experiences for the consumer, and greater targeting abilities for the advertiser." 
Ben Abbatiello, global SVP of publisher solutions at Hivestack said: "we have had great success since the launch of our partnership with Stingray in Canada in November 2021 and are excited to announce this expanded partnership which will allow for retail audio advertising to be activated programmatically across other key markets. The ability to plan, activate and measure audio out of home transactions programmatically further enhances the reach and scale of DOOH and revolutionises the consumer shopping experience with yet more contextually relevant targeting."

Hivestack
Hivestack is the largest independent, global, full stack, marketing technology company that powers the buy and sell-side of programmatic digital out of home (DOOH) advertising. On the buy side, marketers use Hivestack's Demand-Side Platform to crea...
Powered by PressBox
AdvertisingAudioDigitalDOOHPartnershipProgrammaticSSP