Clean rooms, walled gardens and identity: ad tech at CES 2023
by John Still on 12th Jan 2023 in News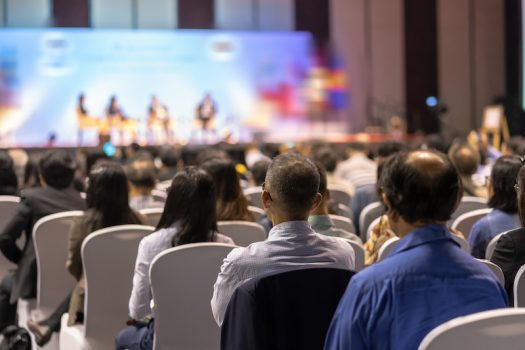 The Consumer Electronics Show (CES) has long been a platform for companies to make a splash with their latest innovations. From the sublime to the ridiculous, from the 'that'll-never-catch-on' to the 'how-did-we-live-without-it?', CES is a place to test the water and showcase a vision of the future.
Ad tech companies also take centre-stage at CES, unveiling new products and technologies that will shape the future of advertising. So, what are the ad tech trends and products that stood out at CES 2023?
Streaming and the new world of entertainment
Given the inextricable links between the worlds of entertainment and ad tech, it's no surprise that the two were high on the agenda for CES - in particular at the Advertising's New Normal: Unifying Streaming and Identity in 2023 panel, which saw The Trade Desk's (TTD) Jeff Green joined by T-Mobile's Kari Marshall and Paramount's John Halley to discuss the new streaming environment.
The panel served as a platform for Green to discuss Galileo, TTD's new universal ID solution launched at CES, with the promise of "helping advertisers match their data easily and execute truly omni-channel campaigns across the open internet." Discussing the symbiosis between streaming and ad tech, Green said that the growth is 'led by consumers wanting on-demand television, but also the peak of content — we are in the golden era of content."
Streaming is expected to be a hot topic throughout 2023, and despite reports of a bumpy start, Netflix's president of worldwide advertising Jeremi Gorman used her CES slot to say that the streaming giant is "pleased with the growth we're seeing" in the ad-supported tier. Gorman described the competitive streaming market as a "rising-tide-raises-all-boats situation." She continued "Each of the companies is really compelling another company to make extraordinary content."
Retail media and walled gardens
Retail media and commerce media are set to make waves in the coming year, and OMD's CES panel saw Brian Lesser of Infosum predicting a rise in the number of walled gardens, as retail media creates new, smaller ad ecosystems. "I actually think there will be more walled gardens in the future," Brian Lesser predicted, continuing: "Retail media, I think, is going to be the biggest opportunity in digital advertising. I think it will be bigger than CTV."
Commenting on the event, Karen Nelson-Field of Amplified Intelligence noted the importance of that shift: "Brand building as we know it is headed for transformation, and this year's CES spotlighted the early signs of that change. Today's retail media networks are creating a new breed of walled gardens that will become tomorrow's e-commerce giants, with fewer aggregators taking the lion's share of consumer ad spend. "
Michael Nevins of Equativ also saw retail media as one of the key discussion points at the Las Vegas event: "A major part of CES is levelling-up ongoing innovations, so it makes sense that many discussions were about maximising the growth of retail media networks. Realising that super scale isn't everything, mid-size players are increasingly looking to turn brand sellers into advertising partners."
Clean rooms on the rise?
Posed as the solution to privacy concerns and a litmus test for the industry's appetite for collaboration, clean rooms also featured in OMD's panel, which alongside Lesser, featured Wells Fargo and actual cleaning company Clorox discussing their clean room ambitions.
"Our value all comes from increasing the relevance of our brands, and the fuel for that is data and insights," said Doug Milliken, Clorox VP marketing transformation. "So anything that changes the environment of data and insights is really important to us."
Lesser cautioned brands from jumping in to clean room tech without understanding the true applications: "We need interoperability," Lesser said. "Everybody is going to announce they have a data clean room, but — buyers beware — they are not all the same thing."
Pinterest used CES to announce their new clean room partnership with US chain Albertsons to help them better measure the impact of their campaigns, piloting the partnership on a healthy eating campaign.
On the partnership, Kristi Argyilan, senior vice president of retail media, Albertsons Media Collective said: "While our initial test pilot focuses on enabling closed-loop measurement, this partnership will ultimately provide our team a more holistic view of our customers' digital footprint to unlock more advanced measurement capabilities, like incrementality and [multi touch attribution], down the road,"
Want to read more about the potential of walled gardens, retail media, and CTV? Discover all the industry's insights in our 2023 predictions pieces.
Ad TechClean RoomsEventsIdentityRetail MediaWalled Gardens