Innovation is Making Digital Advertising More Powerful: Q&A with Rafa Ruigómez, StackAdapt
by Grace Dillon on 3rd May 2023 in News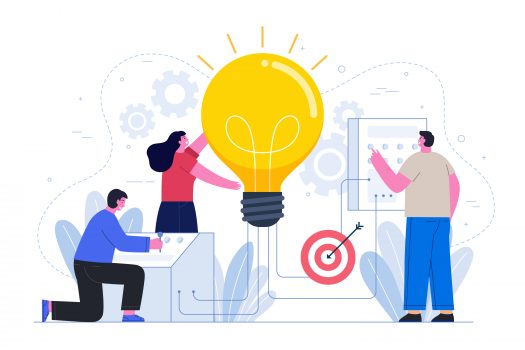 In this exclusive Q&A ahead of ATS Madrid 2023, Rafa Ruigómez, programmatic account manager, StackAdapt, provides an overview of the growing importance of contextual targeting, the value of a multi-channel strategy, and how marketers are already exploring Web3 technologies.
How are advertisers and marketers preparing for the deprecation of third-party cookies and shift away from identifiers?
The growing restrictions on third-party data collection that we're seeing in our advertising industry is spurring increased interest in contextual targeting. Contextual advertising (also known as cookieless advertising) isn't constrained by privacy legislation because it doesn't collect or use information about users. Instead, this targeting method leverages the context next to which the ad appears to reach users in the right moment.
Thanks to modern technology, contextual advertising is extremely effective. It's multi-channel and scalable, which makes it a reliable means for advertisers to reach their audience. To prepare for the evolving privacy landscape, most advertisers are diversifying their methodologies. By embracing contextual advertising strategies now, they're able to find the methods that work best for their campaigns.
Will contextual become the most prominent targeting strategy of the post-cookie era? What other cookieless solutions should we expect to see come to the fore?
Although we are moving toward a digital future that is increasingly cookie-limited, I wouldn't say we're headed for a post-cookie era. This is because there will continue to be a number of digital environments where cookies exist, acting as identifiers for those who engage with the content and web pages. For example, there are plenty of scenarios where a user would willingly provide their information, like in a payment portal, or to access additional information or to download a piece of content.
Advertisers need to prepare for any digital environment, cookieless or not. In a cookie-limited digital future, the key to success will be to test and use a mixture of strategies, including both behavioural and contextual targeting.
The best way to ensure a seamless transition is to reset and implement contextual advertising strategies now. To get started, advertisers should test cookieless tactics like contextual targeting, keyword rule targeting, and digital out-of-home advertising. Identify which of these tactics are most beneficial for campaigns, and use these strategies in tandem with audience targeting for a well-rounded digital strategy.
What are the benefits of a multi-channel strategy, and do you think more brands will invest in one?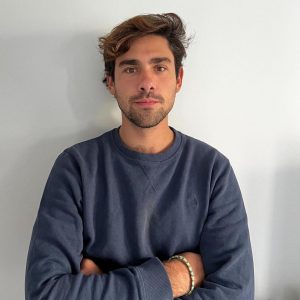 A multi-channel strategy is key in today's digital landscape because consumers are active across various channels and devices. All brands should be shifting toward a multi-channel media mix to ensure that they effectively reach their target audience across platforms.
A multi-channel strategy enables advertisers to optimise their targeting so that it mimics the customer journey, which typically doesn't stay confined to one channel. With a holistic targeting strategy, advertisers are able to reach their desired audience where they are: which is everywhere.
A multi-channel strategy also brings the benefit of wider visibility for a brand. The more presence a brand has on various channels, the more visible that brand, its products, and services are.
By creating a cohesive message across the channels that a brand appears on, advertisers can consistently remind users about its offerings, which will shift them closer toward conversion. Plus, there's the added benefit of building more brand awareness and brand personality.
Reaching customers where they are with a multi-channel strategy also increases the likelihood for engagement. When a brand is present on various channels, customers don't have to scramble to find the brand, which helps build customer loyalty.
Which channels do you think will be particularly promising for brands over the next year or so?
Thanks to modern technology, digital out-of-home (DOOH) has become a fast growing channel. Statista reports that global expenditures are projected to amount to USD $45bn by the end of 2024. This growth is really promising, and so I think we'll see this channel really thrive over the next year.
It's the perfect channel to integrate into any media mix because it allows advertisers to make more efficient and strategic out-of-home media buys. The channel is highly versatile because it can be used to cast a broad net that will reach a large audience, or to reach more niche audiences by layering in targeting tactics like geofencing.
In-game advertising is also looking very promising. In 2021 there were about 3.24 billion gamers worldwide, and annual growth of gaming audiences is set to remain stable until 2025.
This growing adoption of gaming means there's a growing opportunity to reach engaged audiences through in-game advertising.
How are marketers already exploring Web3 technology, and how do you believe they might integrate emerging tech into their marketing strategies?
Marketers are exploring Web3 technology through non-fungible tokens (NFTs) that can reward loyal customers, create exclusive content or experiences, and generate revenue. Decentralised applications (dApps) built on blockchain technology offer marketers opportunities to create engaging experiences for customers, such as immersive virtual events or interactive games. Smart contracts can automate marketing campaigns and track performance metrics while decentralised finance (DeFi) can create new forms of loyalty programs.
As Web3 technology evolves, marketers can integrate emerging tech to create personalised experiences, drive revenue, and brand awareness. Testing emerging technology, such as programmatic in-game advertising or other new channels, can help marketers find the optimal advertising mix. Marketers can better understand how users interact with different platforms and identify opportunities to engage with them in more effective ways.
Constantly experimenting with new channels and technologies can also help marketers identify emerging trends and opportunities early on. By staying ahead of the curve, marketers can create more personalised and impactful campaigns that drive better results for their brand.
Do you think that the future is bright for digital marketing?
Absolutely! Thanks to the continued rise of internet use and the growing popularity of digital platforms, the investment in digital advertising continues to grow. According to Statista, digital advertising revenue will surpass USD $836bn by 2026. Alongside investment, we're seeing tons of innovation in the ad tech space, which is only making digital advertising more powerful. I'm very excited to see how the programmatic landscape continues to develop in the coming years.
ATS Madrid 2023 will be held on May 9th at Teatro Amaya. Tickets and further information are available via the dedicated ATS Madrid 2023 event page.

StackAdapt
StackAdapt is a self-serve programmatic advertising platform used by the most exceptional digital marketers. This state-of-the-art platform is where some of the most progressive work in machine learning meets cutting-edge user experience. Ad buyers p...
Powered by PressBox
ATS MadridContextualCookielessDOOHGamingIdentityOmnichannelWeb3