Microsoft & Activision-Blizzard: Media Implications of the CMA's Decision
by Mathew Broughton on 19th May 2023 in News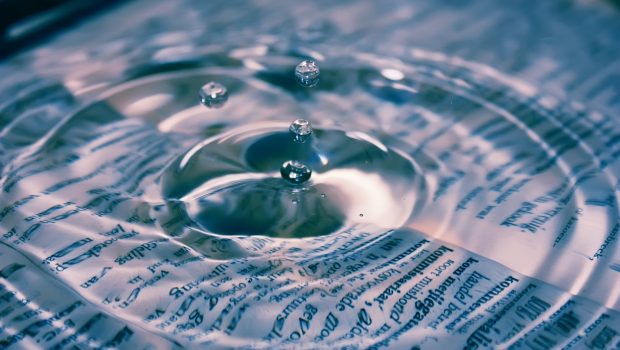 In one of the most hard-hitting acts by competition regulators in recent years, the UK Competition and Markets Authority (CMA) blocked Microsoft's planned USD$69bn (£55bn) acquisition of Activision-Blizzard. Since then, the European Commission has approved the purchase.
The importance of this divergence in competition policy cannot be understated when it comes to the technology and media industries, so let's take a closer look at the implications of this seismic split.
What it means for media
Firstly, it would be remiss not to examine the potential effects of the acquisition on the media and marketing industries. Despite a slight slowdown since peaking during the coronavirus pandemic, gaming is still a highly-engaged, yet under-exploited, channel for the advertising industry.
Traditionally, in-game advertising has been largely limited to mobile, with advertising in PC/console titles mostly residing in specific banner placements in sports-related titles. However, advertising against multi-game services such as those offered by Microsoft, which in turn would be bolstered by the addition of Activision-Blizzard's valuable portfolio across PC, console, and mobile, is a more digestible model for marketers, offering greater scale and variety than advertising against individual titles. 
Brand safety/suitability is one concern that is oft-cited when it comes to gaming, but this is a somewhat outdated viewpoint. Recent gaming-TV crossovers such as The Witcher and The Last of Us have proven that there is a serious appetite for gaming-related content. If gaming consumption becomes more like CTV via multi-game models, this could further alleviate these concerns, with marketers able to elect to/not to advertise against specific titles or genres. 
Microsoft is already considering a cheaper ad-funded model for Xbox Game Pass, a la Netflix and Disney+, according to a customer survey distributed in December. Moreover, the firm filed a patent last year for in-game advertising within cloud gaming services, adding a further revenue stream to the growing medium.
Advertising was sparsely mentioned within the CMA's report, which is a potential misstep by the regulator, as selling media would help monetise cloud gaming as a channel and further drive down user cost, both of which have been key issues for the medium to-date. The extent of this oversight is apparent in that Microsoft's Azure cloud service was cited 49 times. Its Xandr advertising platform? Zero.
Activision-Bizarre: Is the CMA barking up the wrong trees?
When the CMA announced that it had dropped one of its points of issue over the acquisition, specifically that it could cause gamers to leave Sony's PlayStation console en masse in favour of Microsoft's Xbox devices (likely due to some dodgy maths), leaving only concerns about the fledgling cloud gaming market, the path to approval seemed clear. Glowing press releases and handshakes all round.
Except the CMA then stunned many (myself included) by then nixing the acquisition. Concerns over cloud gaming, predicted to be a USD$11bn (£8.8bn) footnote in the USD$280bn (£224bn) video games industry by 2026, torpedoed the move. In the CMA's eye, to quote The Buggles, cloud gaming killed the video games star. But why?
To distill the CMA's thinking, it comes down to two L's: licensing and Linux.
On the former, the CMA was highly concerned that, even if Microsoft-licensed titles like Call of Duty and World of Warcraft out to "traditional" console rivals, it would keep its prized possessions for itself when it came to the cloud, thus halting competition in the market. After the release of its initial findings, Microsoft embarked on a flurry of partnerships with rival cloud gaming providers, such as NVIDIA, making decade-long arrangements to allow them to stream Activision-Blizzard titles on their platforms. For no charge.
This concession was more than enough for EU regulators to wave the deal through. However, the CMA was still not satisfied. Rival cloud gaming providers, it claimed, would be forced to choose between running games on Linux servers, thus paying considerable sums on porting games to a little-used platform, or Windows OS. As Windows is owned by Microsoft, they would therefore be obliged to pay a licensing fee. A valid point, but is this cost truly prohibitive to competition in the market? Factor in that 99.7% of the >50,000 PC games currently available on Steam, the most popular games marketplace on the platform, are available on Windows OS.
To reinforce its arguments, the CMA repeatedly referenced the collapse of Google's cloud gaming effort, Stadia, against the cost of licensing games and its use of Linux to avoid paying Microsoft a fee.
However, this is nothing short of a long reach. Stadia had a wide range of AAA titles, including Red Dead Redemption 2 and FIFA 22. However, it utilised a traditional buy-to-play model, as opposed to most other cloud gaming services which use either multi-game subscription or bring-your-own-games models. This passed on an increased cost to users. This had a detrimental effect on its user numbers, with many baulking at having to pay USD$119.99 (£95.94) for a game which carried some of the hiccoughs of early-stage cloud gaming, such as latency issues.
This was admitted by Google itself, when executives stated that "a lack of traction with users", further supported by CMA findings, as the reason why the tech giant only garnered 5-10% of the cloud gaming market. Google ported plenty of AAA releases, so to blame this on lack of content from porting to Linux is questionable at best.
Righting wrongs?
The CMA has been one of the most vociferous regulatory bodies investigating big tech in recent years, which, after years of inaction, has led to consolidated markets in which independent participants suffer. A report from the Irish Council for Civil Liberties estimates that only 49 compliance orders for EU-level violations of GDPR have been issued since the law's inception, with 64% of the 159 total cases merely given reprimands. The Irish DPC has also waived 83% of cross-border complaints (mostly pertaining to Meta, Google, Twitter, Apple, and Microsoft) under "amicable resolution".
The CMA itself points firmly to this in its final report. In a sentence that is simply the juiciest piece of irony coming from a competition regulator, it suggests that the chances of Microsoft successfully expanding into mobile gaming on its own accord are low, given that, "The largest mobile OS - Google's Android and Apple's iOS - either currently prohibit rival mobile gaming app stores or impose strict limits on their ability to monetise content." If that's not anti-competitive, I don't know what is.
In conclusion
The CMA has been firing on all cylinders in recent weeks. On top of the Microsoft-Activision Blizzard brouhaha, the regulator is turning its gaze to the USD$20bn (£16bn) acquisition of Figma by Adobe, the first authority to look into the deal globally, and launching a broad review of foundation models in AI, including generative solutions such as ChatGPT and Google's LaMDA.
It is clear that the CMA is taking a stand to protect fledgling markets, while its recent investigatory pattern suggests it is also taking an extremely dim view of acquisitions by big tech firms, a reversal of decades of relatively light-handed action. In an interview with the Financial Times, CMA CEO Sarah Cardell explained this change of tack, stating that there was "clear and pretty widely acknowledged recognition that there has been some historic underenforcement when it comes to merger control, particularly in tech."
This was further backed by comments from the CMA chair, Marcus Bokkerink, in answering questions from the UK parliament this week, in which he stated, "I will challenge the premise that there is an impact on international confidence in doing business in the UK, that the best way that confidence is served is by turning a blind eye to anti-competitive mergers," said Bokkerink. "We are vigilant[...] about investments that consolidate and entrench market power."
In short, this is fantastic. Regulatory action such as this could have prevented some of the issues within the industry since Google swiped YouTube and DoubleClick in the 00's, such as unfair remuneration for publishers, market dominance by big tech, and self-preferencing behaviours. For years we've been crying out for regulators which take action in fast-evolving digital markets, and now in the CMA we have one. Huzzah!
Or, not. Despite agreeing so strongly with the principle of the CMAs decision, to the point I put antiquated exclamations to paper, there is a problem. And that is the fact that there are significant holes that self-preferencing behaviours can be found within the arguments detailed by the CMA. Specifically:
Its odd fascination with Linux.
Failure to account for market forces leading to collapse of Stadia.
Lack of consideration of Microsoft's movements in advertising.
Ignoring Activision's disincentives to list on multi-game services on console devices, while factoring them in for cloud gaming.
It is so encouraging that regulators are now looking into big tech and their acquisitions, but they just need a bit more nous in investigative efforts to ensure their findings cannot be picked apart. But if there ever was a final demonstration as to why these mergers should be investigated, Activision-Blizzard's foot-stomping riposte to the ruling shouted that UK citizens "face increasingly dire economic prospects" and that it would "reassess our growth plans for the UK". This dummy-spitting rebuke which only serves to show why regulation is needed. Big tech behemoths and their aquiree lackeys are comfortable enough to launch into threatening rhetoric, simply because it has always worked for them.