The MadTech Sketch: The Cookie Cliff Is Coming. What Are You Going To Do Now?
by Ciaran O'Kane on 1st Jun 2023 in News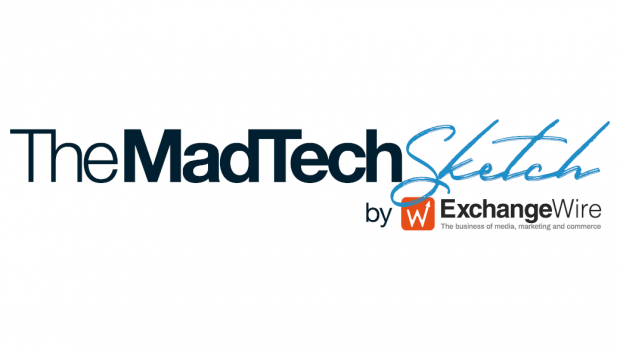 The cookie deprecation date has been confirmed – so what's next? In the latest MadTech Sketch, Ciarán O'Kane breaks down the addressable web.
Google announced last week that it will not be moving the date for third-party cookie (3PC) deprecation in Chrome. It will likely happen in Q3 next year.
This is a massive problem for the industry. There is no silver bullet. There is no panacea.
With Safari, Mozilla and other web browsers a no-go area for cookie-based targeting and measurement, we all leaned heavily into Chrome to make data-driven buying work.
Chrome will soon be a No Data Zone (NDZ)
But even if Google does decide at the eleventh hour to push the date again, it is worth noting that 40% of Chrome (due to incognito mode and privacy settings) is hampering the use of the 3PC.
In this week's edition of the MadTech Sketch I breakdown the addressable web across different markets – using on the assumption (based on conversations with vendors) that Chrome has 60% addressability.
The question now is: what is the industry going to do about it?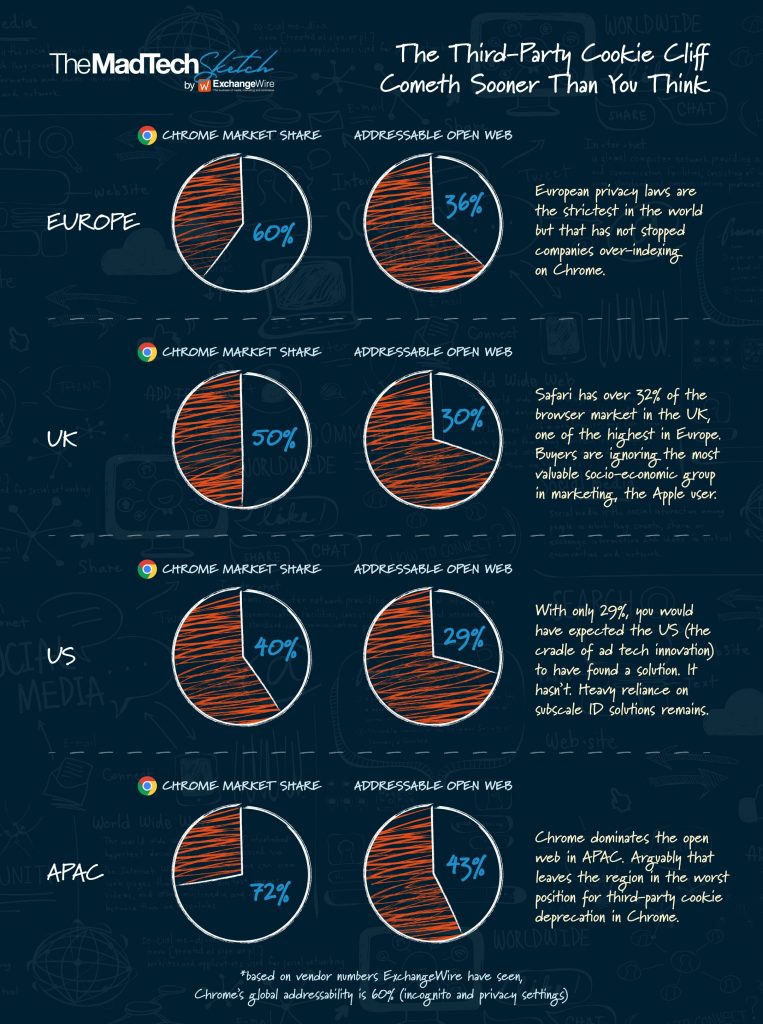 Download ExchangeWire's Industry Review 2023 to discover what leading agencies, publishers, and brands think on data issues and much more
CookielessCookiesMadTech SketchOpen WebPost-Cookie