ATS London 2023: A Closer Look At Some Standout Moments
by Mariam Ahmad on 21st Jun 2023 in News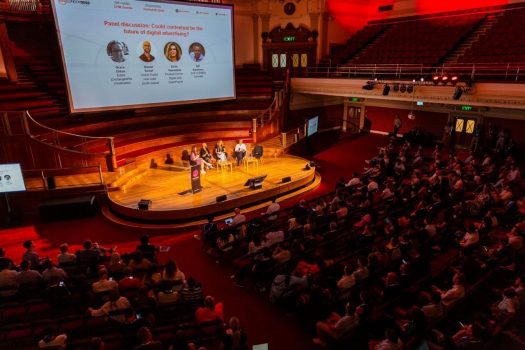 On June 13th and 14th, ATS London made a welcome return to Central Hall Westminster. Over 650 delegates enjoyed two days of engaging panel discussions, thought-provoking keynote presentations, and intimate fireside chats.
If you missed out, fear not, we've summed up some of the highlights and overarching themes over the two days below.
Day one
From insightful discussions on data and privacy to exploring the evolving supply chain, attention management, and the exciting potential of retail media, day one's sessions left no ad tech stone unturned.
In her opening keynote, ExchangeWire's Rachel Smith offered the industry some food for thought, stating that 'we are at a technology inflection point within the ad tech industry…continued challenges around data privacy mean that ad tech solutions must be developed with a privacy-first mindset. We're starting to see new tech tools emerge to enable brands and marketers to focus on new metrics, and this is where we'll see attention being focused.'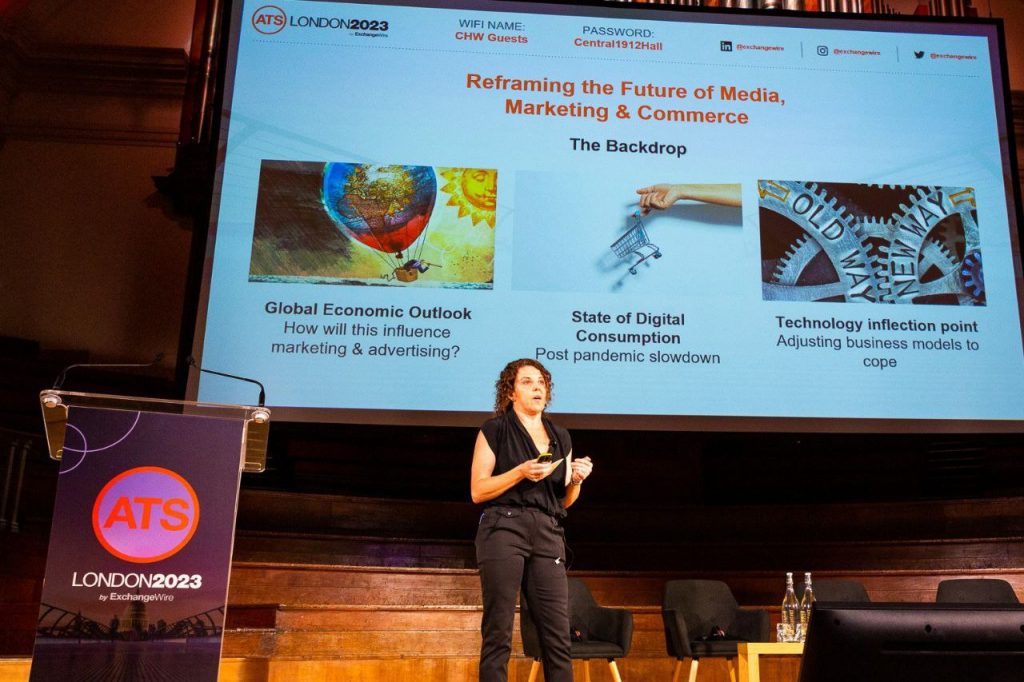 Data and putting the human back into advertising
Continuing with the data theme, attendees heard from prominent publishers and figures within the industry on issues pertaining to safeguarding user privacy, and moving beyond seeing consumers as 'just another data point.'
"Data should only be used to tell a rich story that is relevant. As an industry, we are at fault for trying to be visible to the few and not relevant to the masses. We are using data as an endpoint rather than through a lens of storytelling."

Aurelia Noel, head of information & transformation, Dentsu X.
"As a publisher, acknowledging that you have the right to form a relationship with the reader to find out who they are. Having an authentication strategy is key."

Karen Eccles, COO, The Telegraph.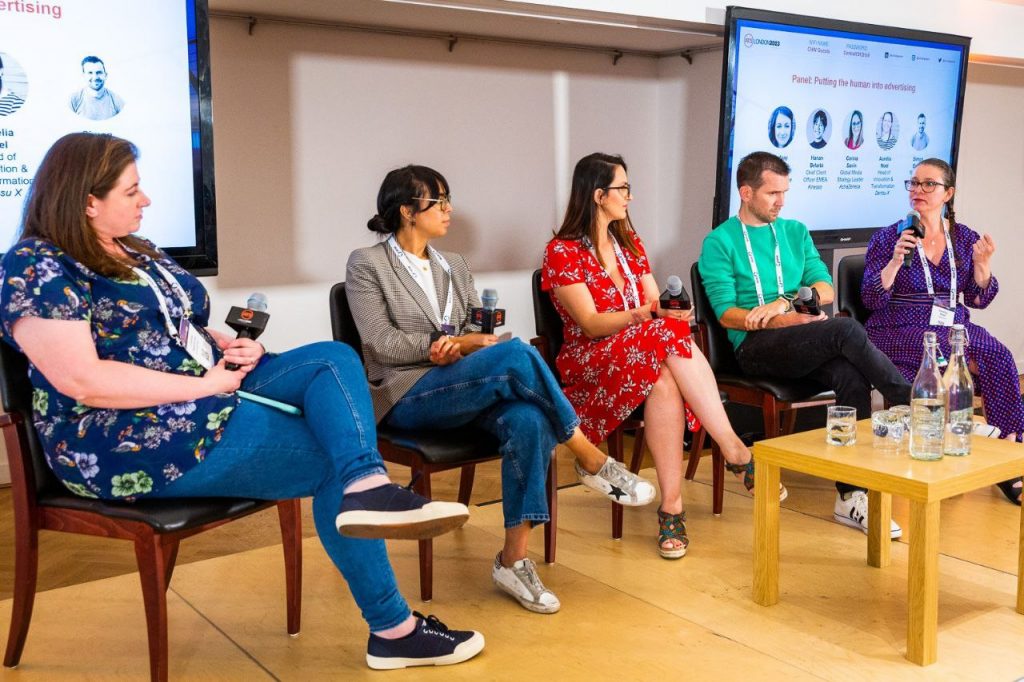 The fickle business of attention
Another key theme throughout the conference was attention - capturing it, retaining it, and devising strategies to sustain it in an increasingly distracted world.
"We predict that inattention has resulted in $45 billion of wasted annual global digital ad spend."

Erfan Djazmi, chief digital officer, Mediahub.
"Our data shows that 75% of people often keep their phone mute, even with a video playing. We need to be aware of this in our ad campaigns, always assume the sound is off."

Curt Larson, CPO, Sharethrough.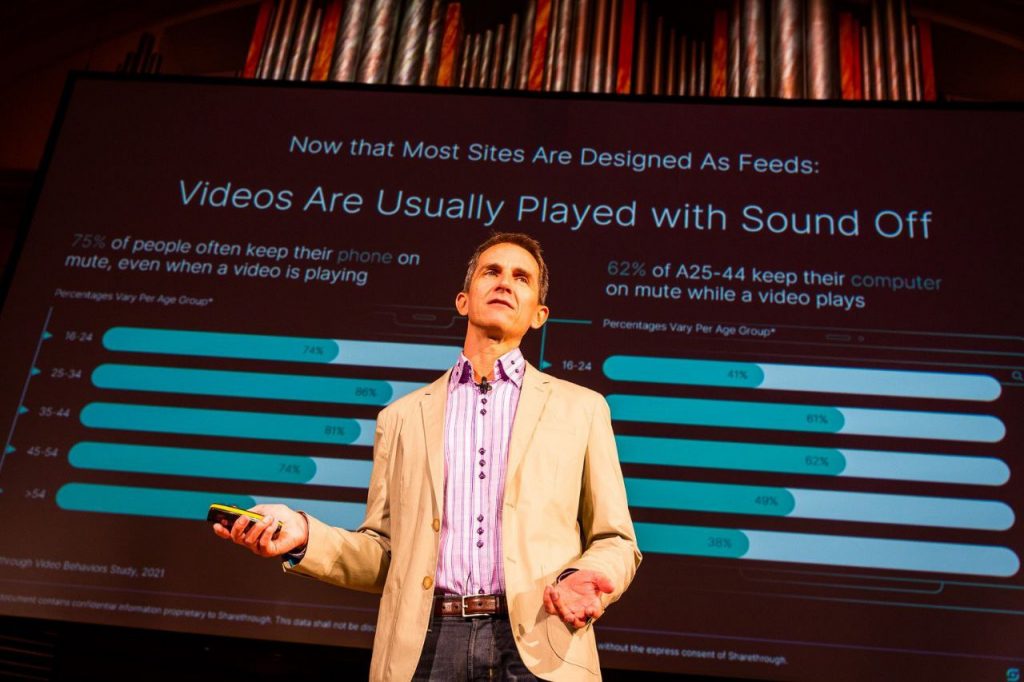 The future of advertising
From programmatic to contextual, to how the economy will affect the industry, plenty of discussions centred around what's to come in 2023 and beyond, with insight from Stackadapt, Insider Intelligence, Connatix, Publicis Media, and more.
"In terms of the future of programmatic advertising, sustainability is a key area. Another area seeing growth is retail media and particularly in the US - this is similar to standard media but there are commercial and tech complexities to this. Group M's prediction is by 2028, 50% of advertising revenue will be through retail media."

Ed Fanning, global head of partnerships, advertising & retail technology, GroupM.
"The clouds aren't quite as grey as they might seem — 30% of companies recently surveyed said their 2023 budget would increase and 40% said it would stay the same, while 75% said ad budgets are under heavy scrutiny…"

Bill Fisher, principal analyst, Insider Intelligence.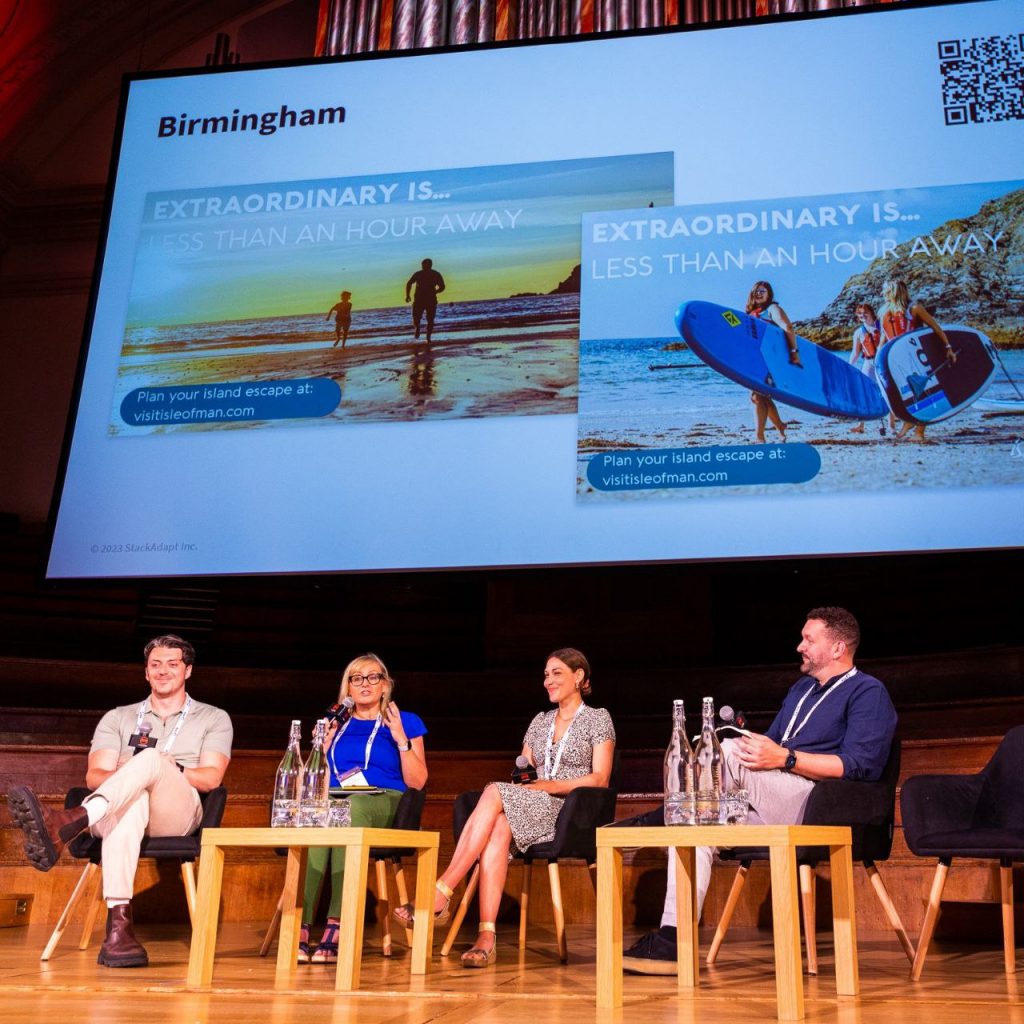 Keynotes & Fireside Chats
Lisa Kalyuzhny, PubMatic & Ed Fanning, GroupM - The Evolution of the Supply Chain
Bill Fisher, Insider Intelligence - What the Economy Has in Store for the Ad Industry
Curt Larson, Sharethrough - The Attention Journey: Research-Backed Ways to Improve Attention & Outcomes
Panels
Innovative Data Management Strategies in a Privacy-Centric World
Unleashing the Power of Programmatic Multichannel Advertising: Driving Measurable Outcomes
Could Contextual be the Future of Digital Advertising?
From Doom-scrolling to Do-Scrolling: Making Every Impression Count for Brand Connection
Putting the Human into Advertising
Day two
Sustainability and the imperative task of reducing our industry's carbon footprint was a hot topic during the second day of ATS, fostering a multitude of discussions and debates. Notably, there were also informative panels and keynote addresses spanning a wide spectrum of subjects including in-game advertising, Web3, and CTV, among others.
A green advertising revolution?
Echoing concerns witnessed across various industries, sustainability, or the absence of it, took centre stage. Jonathan Wise, Co-founder of Purpose Disruptors, shed light on the urgent nature of this issue for the ad tech industry, with a keynote appropriately named 'A Reality Check-In'. This was followed by a panel on achieving net zero with Dentsu International, ISBA, and IAB Tech Lab.
"One thing we can do is measure and reduce advertising emissions – the greenhouse gas emissions that result in the uplift in sales generated by advertising. Celebrating growth also means we have to take responsibility for the emissions associated with that growth."

Jonathan Wise, co-founder, Purpose Disruptors.
"What we've found is that as we work through this collective problem of achieving sustainability in the ad tech industry, the voice of the advertiser is needed as the unifying thing that says we need one common solution across the whole industry."

Phil Smith, director general, ISBA.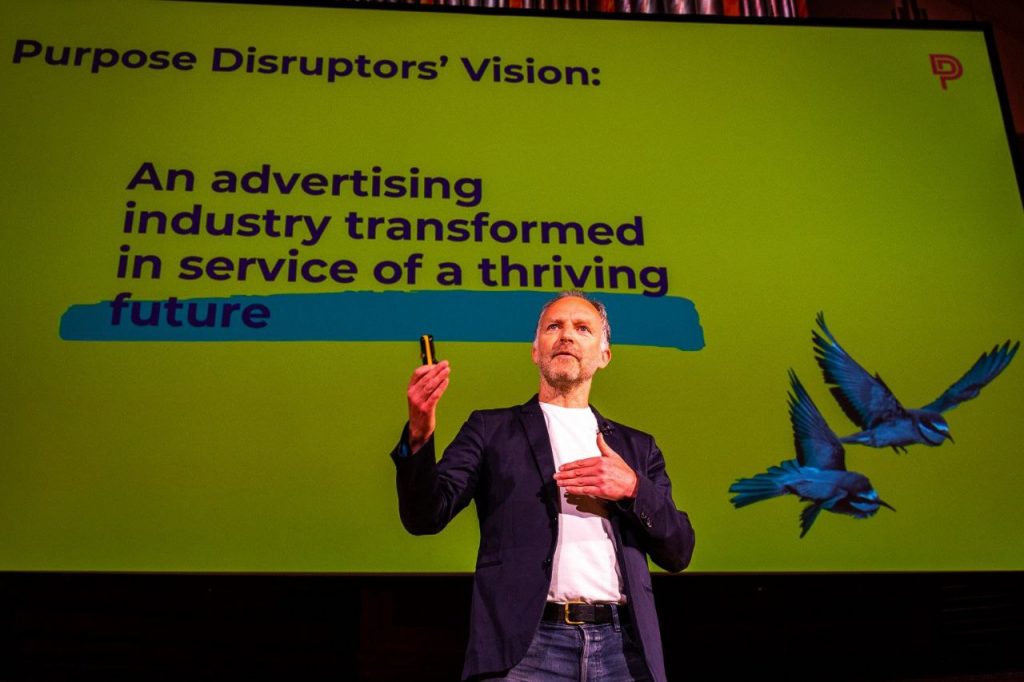 Traversing new ad landscapes
From in-game advertising to unravelling the potential of CTV to reach wide audiences, unlocking the capabilities of new and existing advertising mediums was a hot topic of the day. Unlike traditional channels, in-game advertising, as put by panelist Natasha Whitfield-Niven from Bidstack, " is the last untouched medium, the pure size of the audience is incredible and so are the opportunities." Conversations surrounding CTV eluded to the possibilities associated with this medium, covering everything from dynamic ad insertion to targeted advertising.
"There's a time and place for YouTube - there will always be value for professionally made and produced TV in the addressable space - UGC doesn't really compare here."

Colin Kurth, global head of biddable media, Publicis Media.
"Brands need to figure out what their strategy is and what they want to achieve - if they just plaster their brand in every single game they can, it's just going to be wallpaper at this point."

Ben Finnegan, head of esports & gaming, EPOC Global.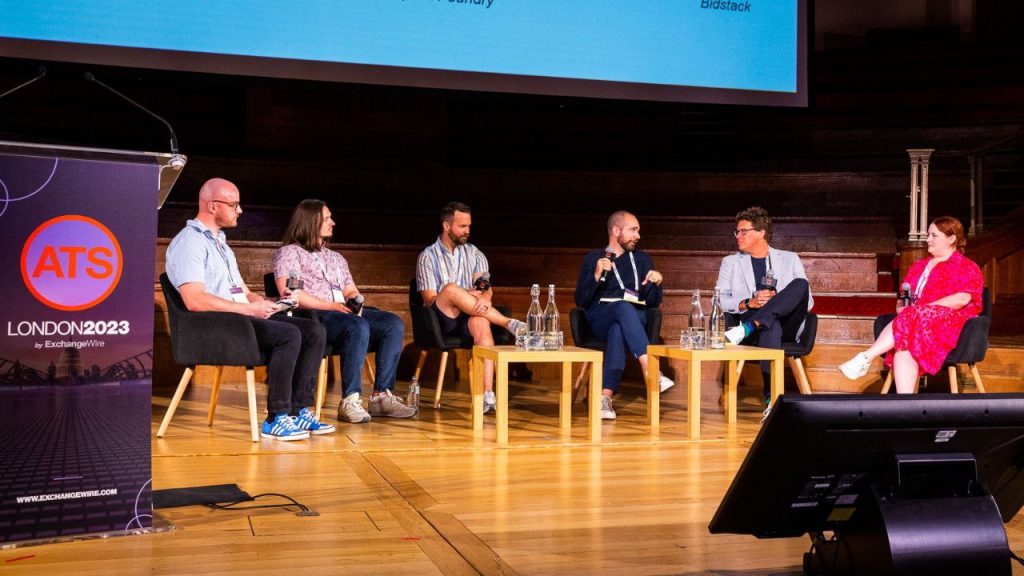 Keynotes & Fireside Chats
Jonathan Wise, Purpose Disruptors - Sustainability in Advertising: A Reality Check-In
Flavia Kenyon, The 36 Group - What We Need To Know About Web3
Liz McConaghy - From War to the Workplace: Recognising & Supporting Mental Health Challenges
Panels
Making the Advertising Industry Net-Zero
Captivate or Perish: Demystifying Attention in the Digital Era
Game on: The Power of In-Game Advertising for Brands and App Developers
Unravelling the Potential of CTV to Reach Audiences at Scale
Britvic's Journey of Transformation
How Can Agencies Optimise Their Services in the Current Economic Climate?
---
Sponsors
Ad TechAdvertisingATSATS LondonContextualDataIn-GameSustainability