ATS London 2015

Paul Frampton, CEO, 

Havas Media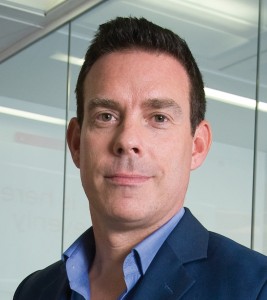 Head of Clients & Strategy at Havas Media Group UK and CEO of Havas Media, Paul is responsible for senior client relationships and driving data and content strategy throughout the group. He is the defining voice behind HMG's Meaningful Brands proposition and his role heavily involves thought leadership, partner development and evolving the future agency model by driving digital transformation. In addition to this, Paul is passionate about product innovation and adding new skills to the group's offering, such as the recent launch of HMG Consulting and acquisitions of data consultancy, DBi, and trends agency, SCB Partners. He has heavily supported the start-up community and TechCity UK from its infancy and works closely in conjunction with HMG Labs in developing meaningful partnerships between clients and start-ups that drive business success.
Caspar Schlickum, CEO, EMEA, Xaxis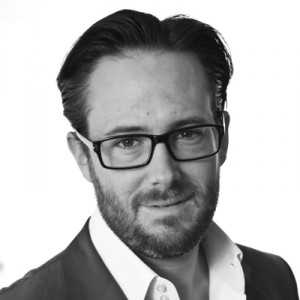 Caspar Schlickum is CEO of Xaxis EMEA, responsible for managing the operations and leading the development of the Xaxis business across the 18 countries that make up the region. Caspar has extensive experience in digital media and audience insight driven marketing, having spent four years at Mindshare as a global client lead, and one year within Kantar, the holding company for WPP's research and insight businesses. Prior to joining WPP, Caspar was Commercial Development Director at Fairfax Digital, one of Australia's largest publishing houses. Before commencing his career in marketing, Caspar spent six years in investment banking advising on technology, communications and infrastructure projects in the Asia Pacific region. Caspar holds an Economics degree (with first class honors) from Monash University in Melbourne, Australia, and a MBA from London Business School and the Kellogg Graduate School of Management. Caspar is a member of the WPP European Digital Advisory Board.
Pippa Glucklich, co-Chief Executive Officer, Starcom Mediavest Group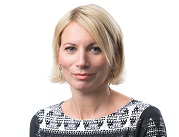 Pippa was appointed co-Chief Executive Officer for Starcom Mediavest Group in October 2013 where she is responsible for the strategic development of the business, as well as ensuring the highest standards of thinking, ideas and delivery across all clients. Outside of work, Pippa is chair of the NABS Big Bash - the single biggest fundraising event each year for the advertising industry's charitable organisation, Vice President of WACL, a member of the IPA Client Relationship Group and Facebook UK Client Council. Always a media girl at heart, Pippa began her career in DMB&B's media department in 1990 after graduating from Manchester University where her final year dissertation was entitled 'Women In Advertising'. After 2 years she left to join media specialist Initiative Media. In her eight years there, she rose to be Board director working on the Unilever portfolio, as well as playing an active role in New Business. In 2001 she joined independent agency BLM as Client Services Director. Acquired by the global communications group Havas. In 2008, Pippa became Managing Director of Arena Media (formally BLM).
Damian Blackden,Global Chief Strategy Officer, Maxus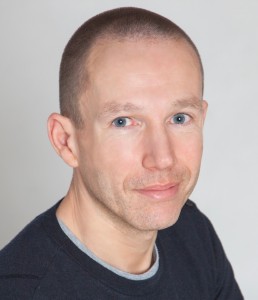 Damian spent nine years planning and buying traditional media at Zenith before Internet marketing opened up a new and ongoing adventure for him. He lobbied for, defined, built and grew Zenith Interactive Solutions in 1999. Later on in 2001 he spent time at UM creating UM Interactive, before being appointed Joint CEO of UM London. In 2008 he moved to Omnicom Media Group as President, Digital EMEA to build out OMD and PHD's interactive capabilities, ahead of launching OMG's Annalect in 2010 which houses Accuen programmatic display and Resolution Media search. In 2013 he co-founded his own business, Device[9] which provides cookie-less tracking coupled with cross-device matching to a single consumer. However the draw of Maxus and GroupM were way too compelling for him to refuse and he joined Maxus as Global Chief Strategy Officer in May, where his responsibilities include he company's technology and data strategy.
James Patterson, General Manager, UK, The Trade Desk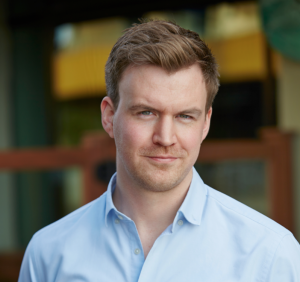 As Director of Client Services for The Trade Desk in EMEA, James Patterson oversees a portfolio of agencies, media teams, and aggregators at the cutting edge of digital advertising. Patterson brings more than 10 years of digital experience to his current role, having led teams at Kenshoo, Havas, and Mediacom. At The Trade Desk, Patterson works with demand-side players to power the most granular audience-based buying in the industry; the company serves clients from offices in Western Europe, APAC, and across the United States. Outside of The Trade Desk, Patterson is a keen triathlete and regularly competes in events across Europe.
Dr. Boris Mouzykantskii, Founder, Chief Executive Officer & Chief Scientist, IPONWEB

Dr Boris's career has uniquely evolved to encompass success in both the worlds of academia as well as business. Holding a doctorate in Theoretical Physics, Dr. Boris holds research positions at Cambridge University and University of Warwick in the UK. Boris is the founder and CEO of IPONWEB, a technology services business that is an industry pioneer and world leader in the Engineering & Operation of highly customized, real-time media trading platforms and technologies. With more than 10 years experience driving innovation in the ad exchange and real-time technology space, IPONWEB is the 'behind the scenes' technology provider that many of the worlds leading industry players rely on to successfully power their businesses. IPONWEB's u-Platform technology is currently used to customize and deliver more than 50 enterprise real-time trading platforms for advertisers, DSP's, Trading Desks, SSP's and DMP's across the Americas, Europe and Asia. IPONWEB's BidSwitch technology represents an infrastructure-level "Switch" that facilitates more than 150 Supply and Demand technology partners globally to quickly, efficiently & transparently connect & trade display, mobile and video inventory. Dr. Boris also serves as: Chief Scientist at IPONWEB, driving Machine Learning research and development and as the chief architect for the probability prediction engines for a number of clients in the businesses of display advertising & e-mail in the USA, Europe & Asia.
Catherine Williams, Chief Data Scientist, AppNexus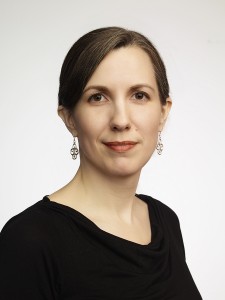 As the Chief Data Scientist at AppNexus, Catherine leads a team of two dozen analysts and data scientists who build tools and products that enable advertisers to optimize campaigns and publishers to manage and maximize yield. A member of the company's Technical Leadership Team, she also plays an instrumental role in the AppNexus Women's Network and guides the company in its commitment to creating a diverse and empowering environment for women in tech. Prior to joining AppNexus, Catherine held post-doctoral appointments at Stanford University and Columbia University, where she was an award-winning undergraduate and graduate instructor, and published peer-reviewed papers in academic publications. She also served as a software test engineer at Microsoft. Catherine holds a Ph.D. in Mathematics from the University of Washington and a B.A. from Grinnell College. She lives in New York City with her husband and two sons.
Terence G. Kawaja, Founder & CEO, LUMA Partners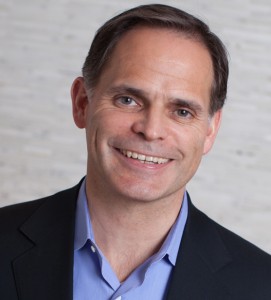 Terry Kawaja is Founder and CEO of LUMA Partners, a strategic advisory firm focused on digital media. He is a seasoned investment banker with more than 20 years of experience and has advised on more than $300 billion of transactions, including some of the most pivotal deals in the media and tech industries. Called the "Jon Stewart of investment bankers," Terry is both a recognized expert in the Internet and digital media sectors and a popular speaker at leading industry conferences, frequently using humor to aid substantive presentations. Terry has a straightforward style and is never afraid to tell it like it is.
Danny Hopwood, VP Solutions & Platform Operations EMEA, VivaKi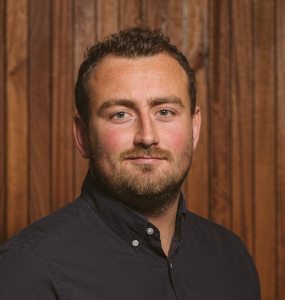 Danny is responsible for driving innovation within VivaKi and delivering market leading data and technology solutions that offer flexibility, brand protection, transparency, and performance for Publicis Groupe clients. Having started his career in 2008 at MEC Manchester with the press and digital team, Danny moved to Starcom Mediavest London in 2011 to work within the Performance team, where he worked across a number of clients including MoreThan Insurance, Honda Cars, Capital One, Universal and Europcar. During his time at Starcom, Danny helped drive innovation across the clients he worked with through the adoption of technology and programmatic trading. Danny joined VivaKi in 2012 as Director of Product for Audience on Demand UK. Working closely with publishers, advertisers and technology vendors, Danny helped AOD become the largest UK agency trading desk. Promoted to Head of Platform for EMEA in 2013, Danny has been a major driver of the operational growth of VivaKi's programmatic strategy. In 2014 Danny also helped AOD earn the JICWEBS DTSG Good Practices Principles certification. He sits on the IAB's Future Trends Working Group and is a well-respected member of the Ad Exchange and programmatic ecosystem with a great insight into the technology, data and inventory market places.
Paul Goode, SVP Strategic Partnerships, comScore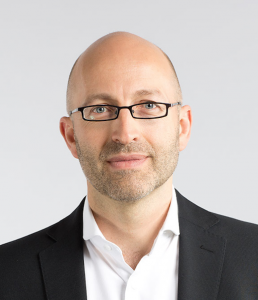 Paul Goode is responsible for marketing and strategic partnerships outside the US for comScore, who provide trusted, independent measurement that helps discern the true value of digital media. Prior to this, Paul was Head of Industry Relations, working with the relevant industry bodies on the next generation of digital media measurement. As such, he was central to the launch of MMX Multi-Platform in the UK, providing a total view of the consumer across desktop, smartphone and tablets. Paul also played a key role in setting up M:Metrics Europe, a mobile measurement company, overseeing product marketing and operations in the early days before better people were hired. M:Metrics was acquired by comScore in 2008. Before M:Metrics, Paul laboured to enable the mobile content and applications market since the mid-nineties, with roles at Metrowerks, Motorola and Oberthur Smart Cards. Paul is a graduate of Oxford University, where he studied classical literature, ancient history and philosophy – the perfect education for the world of digital media analytics.
Nicole Holtsmark, Head of Programmatic Trading & Audiences, Telegraph Media Group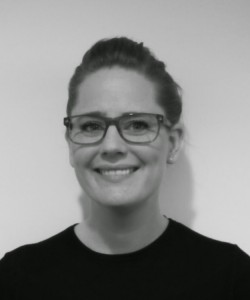 Nicole's career in Programmatic Trading began in 2011 at The Publisher Trading Desk - an independent managed service for publishers without dedicated resource for Programmatic Trading. With a strong background in publisher representation and network management from her time with  Media Corp Plc and AOL/Ad.com, Nicole was perfectly placed to contribute her expertise to this emerging and dynamic market. Nicole joined Telegraph Media Group in 2013 with the objective of designing and launching a suite of ambitious first party data products - Telegraph Audiences and Audience Extension. As Head of Programmatic Trading & Audiences for TMG she continues to be at the forefront of the Programmatic Trading industry, driving a market-leading strategy across all platforms encompassing Display, Video, Mobile and Apps.
Robert Bradley, Director, Digital Ad Revenue and Data - Global, CNN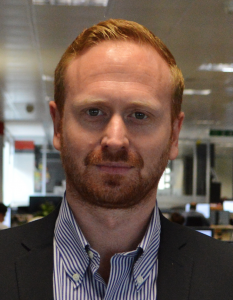 As Global Director of Digital Advertising Revenue and Data, Rob Bradley oversees the optimisation of CNN International's audience, the international roll-out of the company's programmatic strategy and the implementation of more advanced data-led direct solutions. Leading a team of digital specialists across the globe, Rob works with CNN International's regional sales heads in developing new digital components for integrated advertising and sponsorship solutions. Rob joined CNN in May 2015 from IDG where he was most recently Head of Business Operations. During his four years at IDG, Rob developed, took to market and managed the UK's first full-service publisher trading desk and led the teams operating and commercialising IDG's Ad tech stack. An expert in programmatic trading, Rob was invited by Google to speak at its inaugural programmatic event in China. Rob has extensive experience across multiple media platforms, and prior to IDG held a business development role at FOX International Television.
Steph Miller, Head of Media Sales, Zoopla Property Group Plc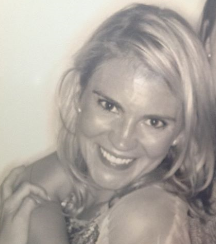 As Head of Media Sales at Zoopla Property Group Plc, Steph is responsible for programmatic and direct display sales, senior client relationships and data strategy. Steph started off her career at News International, moved to the Telegraph in late 2010 and then arrived at ZPG 2012 where she quickly began looking after programmatic. With the majority of Zoopla's growth being achieved over the past 3 years it has allowed Steph to pioneer a 'programmatic first' approach to advertising sales. This has fuelled a 33% year on year growth.
Ben Barokas, CEO & Founder, Sourcepoint Technologies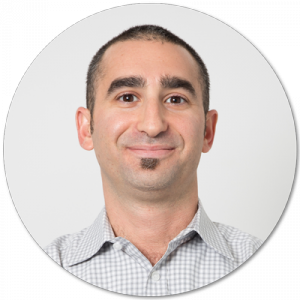 Ben is a Serial Entrepreneur and Angel Investor in start up technology companies developing, transforming, and disrupting global business models. Currently CEO of Sourcepoint Technologies.  Prior to Sourcepoint Ben ran Google's Global Marketplace Development team. Prior to Google Ben was the founding CEO of Admeld which was acquired by Google in 2011.  Prior to the Admeld - Google transaction, Ben ran Advertising at JumpTV..  Ben also spent 6 years at AOL running ad product development and operations.
Jim Edwards, Founding Editor, Business Insider UK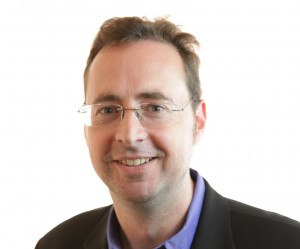 Jim is the founding editor of Business Insider UK. He has previously been managing editor at Adweek, an advertising columnist at CBS Interactive, and a Knight-Bagehot Fellow at Columbia Business School. His work has appeared in Slate, Salon, MTV, The Nation and AOL. His investigative journalism has changed the law in the First Circuit Court of Appeals (U.S. v. Kravetz), the Third Circuit Court of Appeals (North Jersey Media v. Ashcroft), New Jersey (In Re El-Atriss), and New York (Mosallem v. Berenson). The U.S. Supreme Court cited his work on the death penalty in the concurrence to Baze v. Rees, on the issue of whether lethal injection is cruel or unusual. He won the Neal award for business journalism in 20o5 for a series of articles on bribes and kickbacks in the advertising business.
Roi Carthy, CMO, Shine Technologies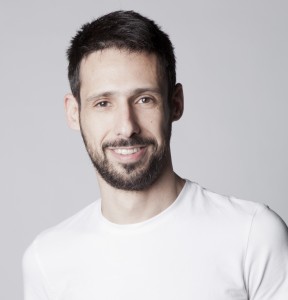 Roi Carthy is CMO of Shine Technologies, where he focuses on Corporate Strategy and Communications.
Bill Wise, CEO, Mediaocean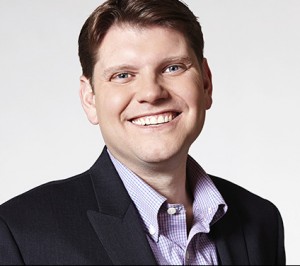 Bill Wise has spent over a decade unleashing the potential of revolutionary advertising technologies, overseeing more than $3 billion in mergers, acquisitions, and public offerings. He comes to Mediaocean from his role as CEO of media systems provider MediaBank, one of Mediaocean's two founding companies along with Donovan Data Systems (DDS). Prior to MediaBank, Bill served as SVP/GM of ad platforms & global exchange at Yahoo—a role he achieved after serving as president of Right Media, which he helped guide to Yahoo acquisition in 2007. His other executive leadership positions have driven success at companies including DoubleClick, MaxOnline, and Ask, which became part of IAC Advertising Solutions. Bill is on the board of directors of AddThis and the Ad Council. He holds a BS in Accounting & Business from the University at Albany and is a CPA.
Ian Curtis, Advertising Product Manager, Telegraph Media Group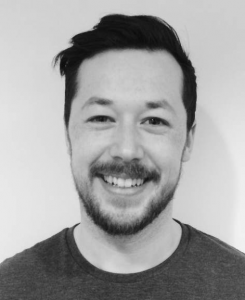 Ian is Advertising Product Manager of Telegraph Media Group. Coming from an Ad Ops background, he coordinates the key requirements of the commercial function and drives strategy for industry issues.
Mike Thornhill, CEO, ActivInstinct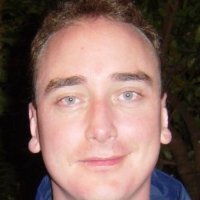 CEO of ActivInstinct, an online performance sports retailer and one of the UK's fastest growing technology focused companies. Mike Thornhill has over 15 years of experience in online retail and in technology-based businesses in general, having worked with both large retailers and consumer facing businesses, along with technology-focused start-ups to develop online strategies and businesses of significant scale. Mike joined ActivInstinct in August 2007, initially in the role of Marketing Director, moving into the role of CEO in April 2008. Over the last 6 years he has implemented a remote and branch restructure of the business, overseeing the development of a new bespoke web architecture, solid business systems and implementing a new strategy that has cemented the company's leading position in the UK and developed a high growth international business.
Andrew Moore, Managing Director, Platform, EMEA, Millennial Media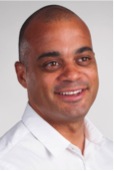 Andrew Moore is the Managing Director of Millennial Media's Platform business for EMEA, responsible for directing the Platform demand team and driving programmatic initiatives across the region. Prior to joining Millennial Media, Andrew was European Managing Director for online video advertising platform SpotXchange. With over 15 years' experience working for some of the industry's leading publishers, in both traditional and digital media, Moore has also held several senior roles at businesses including IPC Media and AOL Advertising. During his time at AOL, he received industry recognition as one of the Top 10 sales directors in the country from Campaign magazine. A frequent speaker at industry events across the region, including ad:tech's global events and ExchangeWire's ATS series, Andrew evangelises on the growth of programmatic in mobile and how it can best be leveraged by advertisers and publishers alike. Andrew holds a Bachelor of Arts in Fashion from Middlesex University, where he was awarded with the National Graduate Menswear Award for his graduation year.
Anthony Rhind, Chief Strategy Officer, Adform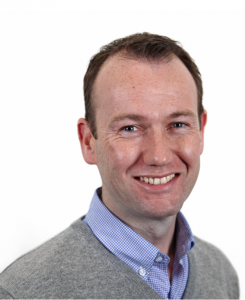 As Chief Strategy Officer at Adform, Anthony sits on the senior management team and is responsible for global business strategy and development. Prior to Adform, Anthony has spent over 20 years working in media agencies, with the last two and a half years spent at the Dentsu Aegis Network helping to develop UK digital strategy and latterly, as Carat's Global Chief Digital Officer. Before joining the Dentsu Aegis Network, he spent nearly 20 years within Havas, rising to the position of Chief Executive Officer at Havas Digital Worldwide. Anthony's background in strategy within digital and his deep understanding of the global evolution of digital makes him an experienced, insightful and respected digital media industry professional.
Damon Reeve, Founder & CEO, Authenticated Digital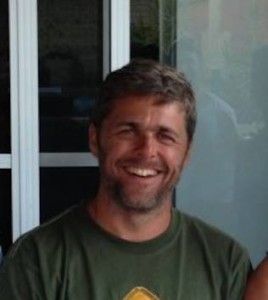 Damon is currently founder and CEO of Authenticated Digital, an advertising analytics company. Previously, Damon was co-founder and CEO of OpenX and UK sales agency Unanimis. He is an active investor and board member of a number of media and ad technology companies in the UK and US. Damon has been involved in internet businesses for more than 20 years, which began when he launched the website for Australian radio station Triple J in 1994. Damon has since spent time at Microsoft, Ninemsn and Excite before starting Unanimis with Khalil Ibrahimi in 2001.
Lara Izlan, Director, Programmatic Trading & Innovation, Auto Trader UK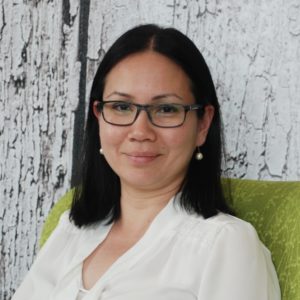 Lara joined Auto Trader in early 2015 and is responsible for developing and managing the company's programmatic trading business and audiences strategy. She is currently leading the deployment of Auto Trader's first data management platform, harnessing the company's rich automotive intent data to build premium data-driven advertising solutions. Prior to Auto Trader, Lara spent seven years at the Telegraph where she first worked on digital strategy and analytics, contributing to the evolution of the company's online business. She moved into display advertising in 2011 where she launched and built the Telegraph's programmatic trading business. Lara also previously worked for big global media brands, Disney and AOL, a Silicon Valley start-up, and has served time in investment banking as an equity analyst. Lara holds an MBA from London Business School, a Masters in Social Psychology from the London School of Economics, and a bachelor's degree in Economics from Harvard University.
Wendy Hogan, Contributing Editor, ExchangeWire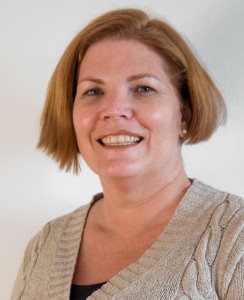 Wendy Hogan has worked in the media, marketing and technology space across Asia Pacific for more than fifteen years. Currently, Wendy is the Chief Operating Officer for mig.me, a social platform aimed at connecting and entertaining the next 2bn. Previously, Wendy is best known for building the CBS Interactive business in APAC over more than a decade, first in Australia and then in Asia. With reach of over 100m readers across Asia Pacific, Wendy managed over 150 staff in the region, focusing on the growth of audience, product and monetisation for brands such as CNET, ZDNet and GameSpot. Throughout this timeframe, Wendy set up one of the first publisher trading desks in APAC and spearheaded the transformation of CBSi from local country operations to a single global publishing platform as well as implementing a brand vs country-led organizational structure. Wendy has several advisory roles, principally as non-executive director for MediaBeach.com, a start-up focused on developing a broadcast news marketplace and content distribution platform and with ExchangeWire.com, helping expand their business in the APAC region and evangelizing their outlook on the changing media landscape.
Mike Blais, Head of Global Digital Media, eBay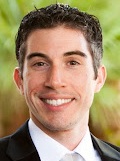 Mike Blais leads eBay's Global Digital Media team, where he is responsible for driving business results by engaging consumers on a medium that requires innovative approaches to marketing. A seven-year eBay veteran, Mike has been instrumental in growing eBay's digital marketing discipline having launched eBay's European programmatic team, mobile display in the US, and its display technology stack. Prior to eBay, Mike held positions at several startups, including one he co-founded and served as the company's Chief Technology Officer. Mike holds an MBA from the University of Michigan's Ross School of Business and a dual degree in Computer Engineering and Computer Science from Rensselaer Polytechnic Institute in New York.
Margo Swadley, Managing Director of UK TV & Video Measurement, Kantar Media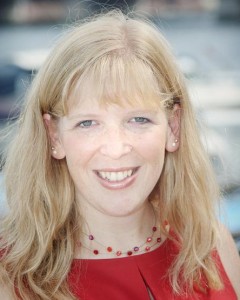 A frequent speaker in Europe, Margo is responsible for Kantar's contracts to provide measurement services to BARB, the UK industry body for TV measurement. This has included the introduction of the TV player report and measurement of viewing on tablets. Before joining Kantar Media in 2015 she worked at the BBC for seven years as Director, Marketing & Audiences, BBC Charter and Acting Director of Audiences, BBC.
John Broughton, Head of Performance Marketing, Confused.com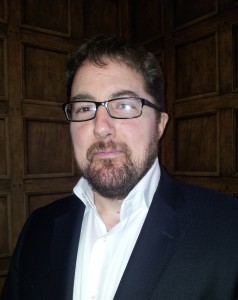 After starting in marketing with Legal & General John has spent most of his career in media agencies, spending advertiser's money and leading the use of data to generate insight and inform strategic and tactical planning. Now as ad tech begins to gain market maturity he is leading the construction of the marketing technology stack at Confused.com
Steve Webb, Regional Director, EMEA, Atlas by Facebook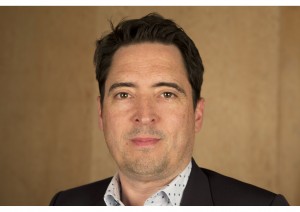 Steve Webb is the EMEA Regional Director for Atlas a Facebook company, where he heads up business development across the region. He is primarily responsible for strategic partnerships with the world's largest agencies and advertisers helping them maximize the benefits of Atlas and people-based marketing to create cross everything, future proof solutions that deliver real results and value. Prior to joining Facebook, Steve spent 10 years building successful teams focused on business development and strategic relationships with Google's largest global customers. A digital media veteran Steve thinks he can still remember dial-up, WAP, Myspace and Netscape.
Dan Smith, Director and Head of Advertising & Marketing Law, Wragge Lawrence Graham & Co LLP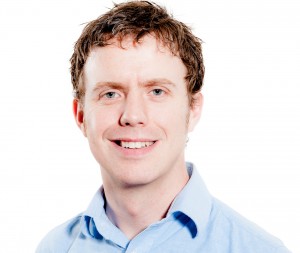 Compliance and contracts are often seen as an obstacle to creativity in media, advertising and sponsorship. Dan uses years of experience working with media owners, rights-holders, agencies and some of the world's biggest brands, to help smooth the process, shaping deals and clearing materials so that they meet creative and commercial objectives, while minimising legal and regulatory risk. Dan has a particular interest in the legal issues arising out of the use of digital media, including real time marketing, ad misplacement, identifiability/disclosure of advertising, native advertising, vloggers and social media. He has advised some of the world's biggest brand owners, including Unilever and Coca-Cola.
Oliver Southgate, Head of Technology & Data Solutions, Havas Media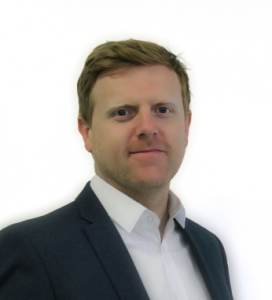 As Head of Data and Technology solutions, Oliver brings more than 17 years of experience to the position. He leads the delivery of data and tech projects across the practice's portfolio, as well as leading a team of consultants who will work across strategy and delivery. Oliver joined Havas from The Social Ad Group where he was chief technology officer and director of product development. In 2013 he helped launch sports advertising platform Flutr. Prior to the Social Ad group, Oliver served as Technology Director and CTO for Middle East and North Africa at LBi. With an extensive and in-depth knowledge of web technologies, he has always been involved in developing social, technical, product and business strategies for many large global businesses. Passionate evangelist of digital product innovation, Oliver believes that a blend of user experience, psychology and technology holds the key for digital success.
Danny Spears, 

Head of Guardian Response+

, The Guardian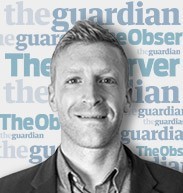 Danny Spears is Head of Response+, part of the Guardian's programmatic business. Response+ is the platform through which advertisers can leverage the Guardian's first-party data in real-time in order to unlock incremental ROI at immense scale. Under Danny's stewardship, Response+ has grown from concept into a successful multi-million pound global business. Through his experience in developing a product which touches every aspect of the ad tech ecosystem, Danny has become a key stakeholder in the Guardian's overall programmatic strategy and the development of the Pangaea Alliance proposition. Outside of work, Danny enjoys all manner of sporting 'challenges' but admits that his power over precision approach is more successful in some sports than others (and led to his retirement from golf).
Zuzanna Gierlinska, Director Data Management Platforms, Oracle Marketing Cloud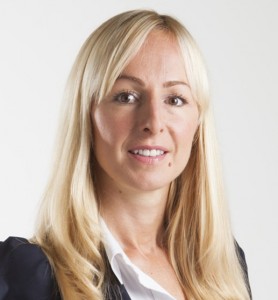 Zuzanna Gierlinska is Director Data Management Platforms at Oracle Marketing Cloud focused on bringing enterprise data activation solutions to the EMEA market. Managing a division of DMP Sales Reps, Data Evangelists & Solution Engineers Zuzanna oversees the end to end data activation process for clients from consultation and platform architecture, through deployment to on-going platform utilisation.  Her teams work across Brands, Publisher and Agencies providing education, thought leadership and training to help drive the adoption and advancement of DMP technology. Zuzanna has 16 years digital advertising experience across a spread of global portals, media networks and programmatic exchanges.  Considered a subject matter expert on data driven marketing Zuzanna was Co-chairing and Founding Member of the IAB's Behavioural Targeting Council and is a recognised industry voice.
Wayne Blodwell, Head Of Programmatic, iProspect UK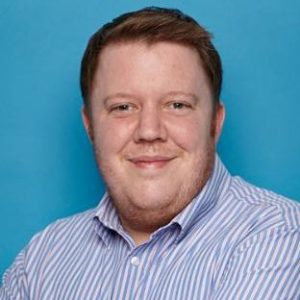 Wayne has been working in digital for the past seven years with a focus on programmatic advertising for the past five. One of the earliest UK users of programmatic technology, Wayne joined digital performance agency iProspect UK in September 2014 as Head of Programmatic. Wayne is responsible for developing iProspect's programmatic capabilities and has built a team of 20 programmatic experts to support that. A popular panellist and speaker, Wayne regularly contributes to Exchange Wire and The Drum and has spoken at Advertising Week Europe and Ad:Tech London.
Ciaran O'Kane, CEO, ExchangeWire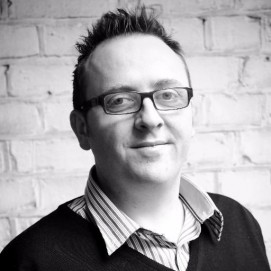 Ciaran O'Kane is the CEO of ExchangeWire, the leading global digital advertising trade publication and research firm.  He has worked in digital advertising over the last ten years as a developer, digital marketer, ad operations provider, media monetisation specialist and senior sales executive.  He continues to write editorial for ExchangeWire on advertising technology, marketing technology and programmatic  - and acts as an advisor to a number of leading digital media companies in Europe.
Claudio Annicchiarico, EMEA Head of Digital Advertising & Intelligence, FCA Fiat Chrysler Automobiles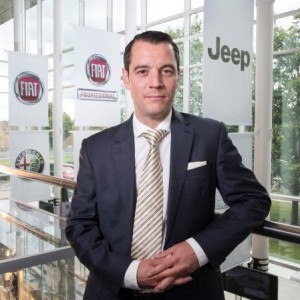 A highly experienced head of digital, evangelist, change manager and motivator with 18 years experience in digital marketing, project management, online media planning, analytics and digital strategy. An active member of the digital community speaking & presenting when possible. Editorial board member of Trademarks and Brand Online magazine.  Working most recently across iconic automotive brands and previously within the agency community handling global accounts from leading fashion brands to consumer electronics & FMCG.
Rebecca Muir, Head of Research & Analysis, ExchangeWire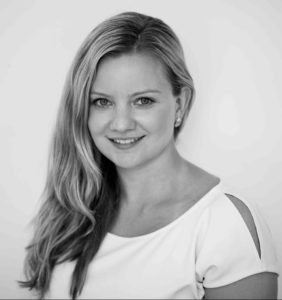 Rebecca Muir, is head of research and analysis, at ExchangeWire.  She has held roles at  Google, Mindshare, Marin Software, and Quantcast - giving her extensive experience around data, advertising technology and marketing strategy..   ExchangeWire Research was launched in late 2014 by Rebecca, along with the ExchangeWire leadership team. Since then they have been busy developing ExchangeWire Research into a fully-fledged, international analyst function, covering issues critical to marketers today from a neutral and informed perspective.
Brian O'Kelley, CEO & Co-Founder, AppNexus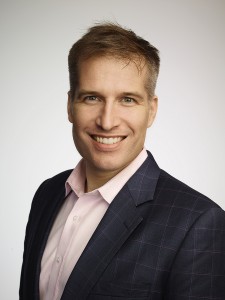 As Co-founder, Chief Executive Officer and Chairman of the Board of Directors, Brian leads AppNexus' strategic initiatives culture. He has more than a decade of leadership experience in online advertising sector, including his tenure as CTO of Right Media (later sold to Yahoo! in 2007), where he led the creation and commercialization of multiple real-time bidding technologies, including the invention of the world's first online advertising exchange – the engine that powers and optimizes the real-time purchase and placement of digital advertising. Brian is an inventor of patents that enable AppNexus' technology to power innovative trading solutions and marketplaces for Internet advertising. Brian has been an active investor in and early-stage advisor to such startups as Invite Media (acquired by Google in 2010), MediaMath, Dstillery and Solve Media. Brian is also a regular contributor to Forbes on technology-related topics, and among other honors, he has been named to Crain's 40 Under 40, Adweek 50 and Silicon Alley 100 lists, and was recognized as an E&Y Entrepreneur of the Year in the New York region in 2012. Brian holds a B.S.E. in Computer Science from Princeton University, where he is an active alumnus. He lives in New York City with his wife and daughter.