ATS Singapore 2017

Thomas Bremond, Managing Director, FreeWheel International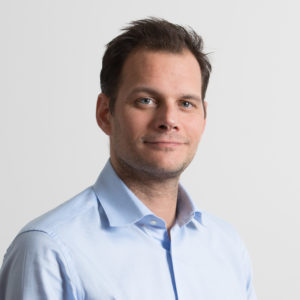 Based in Paris, Thomas leads FreeWheel's European sales and marketing strategy, driving the company's continued expansion across Europe. Prior to joining FreeWheel, Thomas was Vice President, EMEA at DG, provider of distribution solutions for television advertising, which was acquired by Extreme Reach in 2014. There, Thomas was in charge of DG's European expansion. Prior to his role at DG, Thomas co-founded and served as COO for SmartJog; a company spun-off from France Telecom and subsequently acquired by TDF, Europe's largest Broadcast infrastructure company. During his tenure at SmartJog, Thomas led the company's North American expansion and SmartJog became the leader in the electronic distribution of US content for the international market. At TDF, Thomas led the firm's International Multimedia expansion across Europe and was head of Innovation. Thomas holds a Bachelor of Commerce in Finance and Marketing from McGill University.
Ulrik Krag Morell, Senior Director, Supply Evangelism Team, AppNexus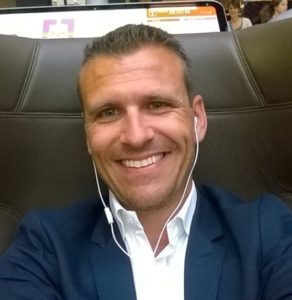 Ulrik Krag Morell is the Senior Director for the AppNexus Supply Evangelism Team across 51 markets. The team represents Microsoft's 100% programmatic inventory on MSN, Skype, Outlook.com, Windows, and has more than 30 billion banner impressions per month. Ulrik's main responsibility is to lead a global team in 10 countries to identify and increase demand for Microsoft banner inventory 51 markets, as well as to educate and consult around programmatic buying strategies. Ulrik has a background as a Regional Manager for Microsoft Advertising in the Nordics. Prior to that he served as CEO for Mediaprovider, a leading provider of niche media in Denmark and Sweden. He has a Master of Science in Economics from University of Aarhus, Denmark, and a Master of Commerce in International Business and Marketing from University of New South Wales in Sydney, Australia.
Dushyant Sapre, Regional Director, Global Supply & Business Development, Asia Pacific, Criteo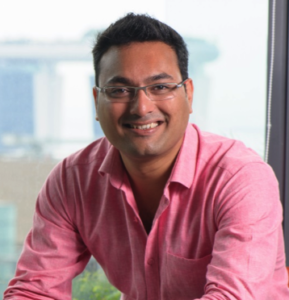 Dushyant Sapre is Criteo's Asia Pacific Regional Director & Head of Global Supply and Business Development. In this capacity, Dushyant advises leading digital publishers on ways to navigate through the fast changing digital landscape and keep the content free for users via digital advertising. Internally, he focuses on building product & partnership strategies that shaping the future of personalized marketing at Criteo. As the founding member of the Criteo Singapore office in late 2013, Dushyant helped to established strong partnerships and further internationalize Criteo as a business. He is passionate about educating and evangelizing the market about programmatic, brand safe advertising, data management strategies and audience acquisition and retention. During this time, Dushyant hired new employees and lead high performing teams specializing in sales, account management, technology integration and data analytics. Over the last ten years, Dushyant built his forte in enterprise digital transformation by establishing and leading emerging technology businesses as enterprise IT transformation at HP, SaaS/Cloud at Google, and now AdTech at Criteo. Dushyant has an MBA from INSEAD and a B.Tech in Engineering from Indian Institute of Technology (IIT), Delhi.
Jodie Collins, Managing Director, RE/digital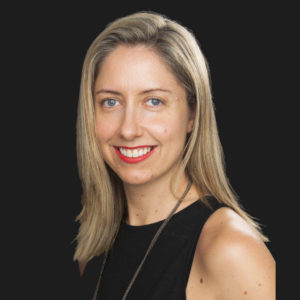 Jodie Collins is the founder and managing director of RE/digital, a digital strategy and training firm which works with companies across Asia to develop their digital marketing approaches and team capabilities. This includes guiding companies on developing programmatic and data strategies to link in with their overall offline and online marketing and customer experiences. She has been working in marketing, advertising and digital for 20 years, with 9 years in China and Singapore. She has worked for some of the world's leading agencies and media companies including OMD, M&C Saatchi and News Corporation, and with clients including McDonald's, Johnson & Johnson, Intel, Hilton, the BBC and Estee Lauder.
Stephen Dolan, Managing Director, APAC, Integral Ad Science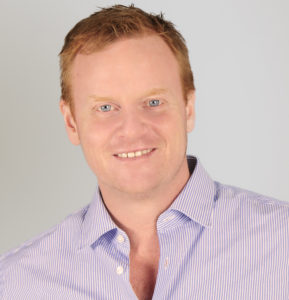 Stephen joined Integral Ad Science in early 2014 to support the company's expansion efforts in the Asia Pacific market. Stephen is responsible for new business development, client relationship management, product implementation strategies, and support. Stephen has helped establish numerous US-based advertising and technology companies in Asia, including aQuantive and DoubleClick. He was Facebook's first employee in Asia, and established their operations in Singapore, Hong Kong, and Seoul. Prior to Facebook, Dolan managed Microsoft Advertising's sales efforts in Asia. Stephen holds a B.A.Sc. in Applied Science–Clinical Psychology from Griffith University.
Rahul Vasudev, Managing Director, APAC, MediaMath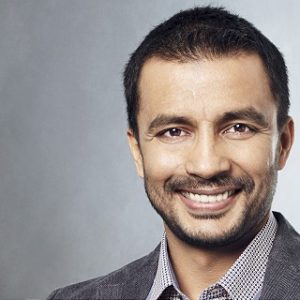 Prior to this, Rahul was the Head of Digital, APAC at MediaCom, one of the top global media agencies and the largest integrated digital agency in Asia Pacific (RECMA 2014). He brings a wealth of regional expertise and experience to MediaMath including an intimate knowledge of agency business and an invaluable understanding of the publisher and technology landscape. Once the recipient of Singapore Media Awards' 2012 Media Person of the Year accolade, Rahul is overseeing MediaMath's growth across the region and is further building its APAC team to meet the demand of its clients and partners.
Deepak Maharaj, Executive Producer for Southeast Asia and Korea, MSN, Microsoft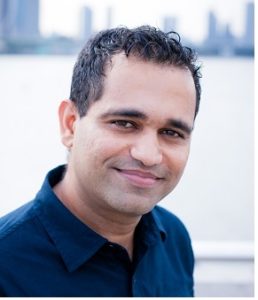 Deepak Maharaj is the Executive Producer for Southeast Asia and Korea with Microsoft overseeing different markets.  Producing over 500 million page views over 12 million unique users monthly.  Deepak's main responsibility is leading locally based teams to deliver on key KPI's while ensuring profitability of MSN sites. Deepak has been with Microsoft over 9 years in various senior leadership positions. He was on point during Windows 8 launch to deliver Bing Apps (Appex Apps) in over 32 markets after which he rolled out a global content quality monitoring team in MSN.  His back ground is computer engineering and started his career in a small boutique software development company in New Zealand (Q.E.D) before joining Microsoft Singapore and New Zealand.  In New Zealand Deepak moved completely to an online role setting up and running MSN in NZ after the October 2014 rollout; post which he moved back to Singapore to his current role. He graduated from University of Auckland, New Zealand and has multiple certifications in Oracle development and DBA; and other programming languages.
Sandeep Amar, CEO, Indian Express Digital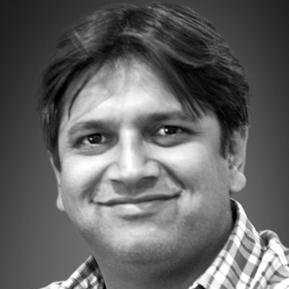 Sandeep Amar is the CEO of Indian Express Digital, one of India's leading publications with an audience of 75 million unique users per month. Indian Express Digital has been the fastest growing digital publisher in India in last 12 months, moving from number 7th to number 3 position in India - since Sandeep joined as CEO. A former CEO at India.com, a Zee media entity, Sandeep grew their audiences from 25 million unique users to 80 million unique users a month and moved the publication from digital publisher's rank 8 to 2. In addition to this, the revenues generated by India.com grew fivefold from $2 million to $10 million in just three years of his leadership. India.com became a profitable business under his guidance and it is a published fact, under annual report of ZEEL. He was earlier the Head - Marketing, Audience and Sales Strategy at Times Internet, where he moved Times Internet from rank 3 to undisputed number one position in terms of audiences and contributed to significant revenue growth of the company. Sandeep has also worked at Citigroup and The Hindustan Times. He is an MBA from FMS, Delhi and a six sigma black belt.
Matt Harty, Senior Vice President, Asia Pacific, The Trade Desk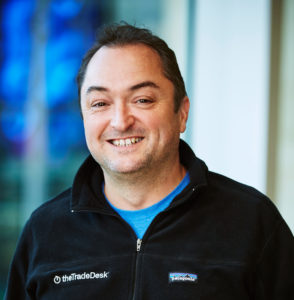 Matt Harty represents The Trade Desk as senior vice president of Asia Pacific. Harty has worked in online advertising in Asia since 1997, co-founding the first pan-Asian Ad Network, SpaceAsia Media, which was sold to CMGi in 2000. Matt then co-founded Activ8, a Yield Management company (precursor to SSPs) as a JV with OutBlaze, handling global media sales for 400 websites including Mail.com and HelloKitty. His next position was managing News Corp's .FOX Networks for APAC and MENA. From FOX, Matt moved to Omnicom's Accuen as the GM of the first APAC regional ATD. Before joining The Trade Desk, he ran the Audience Solutions business for Experian Asia. Harty is based in Singapore.
Jason Barnes, VP, APAC, PubMatic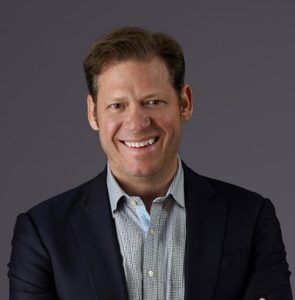 Jason is the Vice President for Asia Pacific at PubMatic where he has led the expansion of the business across Asia over the past 3 years. He is based in Singapore and manages offices in Australia, Japan and India. He was previously Head of Commercial Development at News Corp Australia where he launched and managed their programmatic trading as the publisher moved into automated trading. Jason brings over 15 years of digital experience to the role from a number of senior positions in Asia and Europe. Before joining News Corp in early 2008, Jason spent 4 years at Fairfax Digital as Business Development Director where he established their mobile business and prior to this was responsible for content and corporate subscription at FT.com in London. Jason holds an MBA from Macquarie Graduate School of Management.
Ryan Pestano, GM of Asia, IPONWEB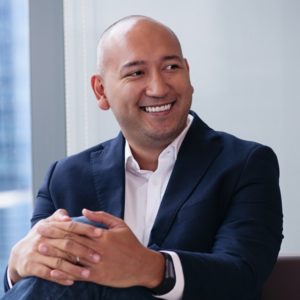 Ryan Pestano, the GM of Asia for IPONWEB, has a proven track record of architecting innovative solutions for multiple enterprise and agency clients through the consultative application of advertising and marketing technologies. Ryan is a trusted advisor and has fostered deep partnerships with a number of leading technology companies and strategic clients.
Indy Khabra, National Managing Director, ANZ, AMNET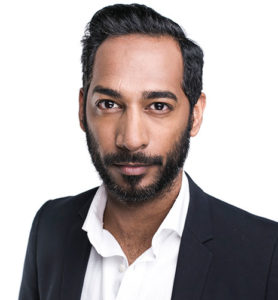 Originally from Vancouver Canada, Indy started in digital media prior to the rise of Programmatic when joining a SEO start up managing their display network. He then moved to Sydney Australia as Global GM of an independent trading desk managing remote offices in San Francisco, Buenos Aires, Singapore and Sydney before moving to agency land. When he's not leading the AMNET ad operation and client relationship teams' in the 'Programmatic Evolution' - you can find him; repurposing cricket grounds for soccer pitches, looking out for new apps to make his life a bit more efficient, and/or fueling his entrepreneurial spirit by incubating new business ideas.
Sadhan Mishra, Regional Business Director, OMD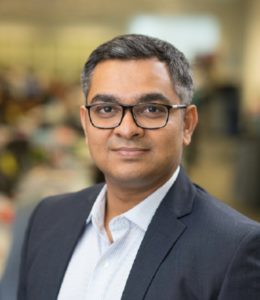 Deeply passionate about media and the Asia-Pacific Region, Sadhan has led high-performing teams at local and regional levels. Currently, Sadhan is Regional Business Director at OMD Singapore, overseeing one of the agencies largest accounts - McDonald's – across Asia Pacific and Middle East. Prior to that he was the General Manager of OMD Indonesia, based in Jakarta. Sadhan finds digital media acceleration and using data to move businesses from mass marketing to mass personalisation, the most exciting part of his job. With APAC hungry to find its rightful place in the data-driven marketing map and the rapid scaling of location aware smartphones, he believes digital media is now well past inflection point to become a vital tool for business transformation and results.
Kenneth Chow, Commercial Director, SouthEast Asia, Adobe Advertising Cloud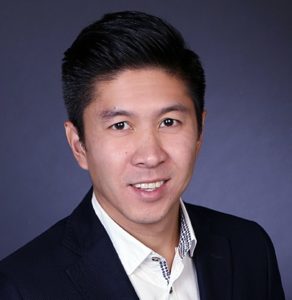 Kenneth Chow is Commercial Director for Southeast Asia at Adobe Advertising Cloud, managing the growth and strategy for the DSP business, formerly known as TubeMogul, an industry leading technology platform focused on cross-channel programmatic buying. Originally from Toronto, Canada, Kenneth first joined TubeMogul in 2013, after obtaining his MBA from the Smith School of Business, where he managed and grew the Sales and Client Services efforts. Tapping into his passion for data-based decision making and being at the fore-front of Programmatic technology, he's consulted top brands and agencies looking to adopt and incorporate technology into their digital business, with the aim of achieving greater efficiencies and driving ROI. Leveraging this experience and seeing the tremendous growth opportunity in Asia, he packed his bags and moved to Singapore in early 2016 to help continue growing the footprint of programmatic advertising in Asia. He joins a team of passionate professionals, who he's already learned so much from, and looks forward to hearing your thoughts and opinions on how technology and digital transformation are helping brands identify their audiences to improve ad relevancy and measurement.
Yean Cheong, Head of Programmatic, Cadreon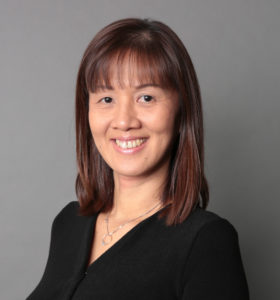 Yean Cheong Head of Programmatic, Cadreon As Head of Programmatic Asia Pacific, Yean's responsibilities include building of Cadreon capabilities, working closely with market teams to develop programmatic solutions and innovation for the IPG Mediabrands client portfolio. Yean is at the forefront of programmatic development, ensuring Cadreon proprietary systems and partner solutions are deployed and executed across all 13 APAC markets. She has spoken at numerous events such as Festival of Media and a regular blogger for Campaign Asia. Yean was recognized as one of Campaign Asia's Women Leading Change in 2017.
Sukesh Singh, Vice President, APAC, Adform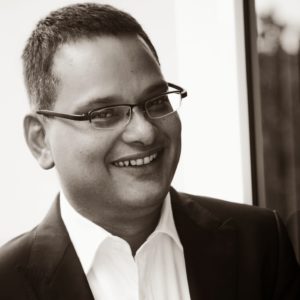 Sukesh Singh has 18 years of experience in advertising, sales and business development in Asia Pacific. He is now using his ad tech expertise to spearhead Adform's efforts in APAC. Prior to joining Adform, Singh founded Conduit Consulting Pte Ltd., a strategic consulting firm that offered strategy, marketing, sales and business development to digital brands across Asia. He also served as Vice President APAC for Phunware and as regional sales director for BBC Worldwide. With his international executive experience, Singh is culturally astute and has become a true leader in the ad tech world.
Caspar Schlickum, CEO, APAC, Wunderman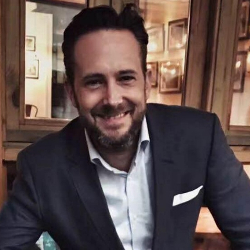 Caspar Schlickum is CEO of Wunderman APAC. Prior to Wunderman, Caspar was part of the founding team of WPP-owned global digital media platform Xaxis, where he served as CEO of Xaxis EMEA. Caspar has extensive experience in digital media and audience insight-driven marketing, having spent four years at Mindshare as a global client lead, and one year within Kantar, the holding company for WPP's research and insight businesses. Prior to joining WPP, Caspar was Commercial Development Director at Fairfax Digital, one of Australia's largest publishing houses. Before commencing his career in marketing, he spent six years in investment banking, based in Sydney, advising on technology, communications and infrastructure projects in the Asia Pacific region. Caspar holds an economics degree (with first-class honors) from Monash University in Melbourne, Australia, and an MBA from London Business School as well as Northwestern University's Kellogg Graduate School of Management.
Phil Townend, Chief Commercial Officer, APAC, Unruly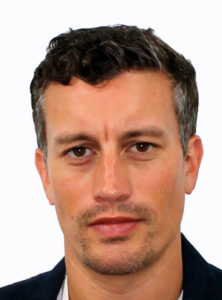 Phil joined Unruly in 2010 as 5th employee. As EMEA MD, Phil grew the European business to 6 offices before leaving for Singapore to launch Unruly APAC in April 2014.   Unruly now has offices in Singapore, Japan, Australia, South Korea with another 4 to follow. Before joining Unruly, Phil held various roles within agencies, broadcasters and ad technology start-ups.  A digital 'early adopter', he moved from TV into digital marketing in 1999 and remembers his then boss at Carat telling him that 'internet advertising will never take off'! He was responsible for the world's first ad-funded English Premier League video platform back in 2006, pioneering online video advertising in the UK and was Director of Digital Advertising for various companies within Richard Branson's Virgin Group between 2001 and 2008. Phil is currently co-Chair of the Singapore/ South East Asia IAB Content Committee and passionately believes that great content and non-invasive, permission based ad delivery will be key to preserving the future of the 'free internet'.
Sanchit Senga, Chief Digital Officer – APAC & MENA, Mindshare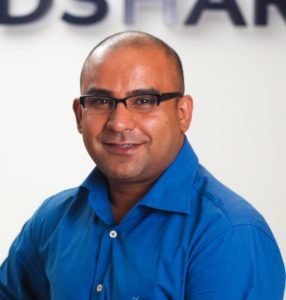 Sanchit's professional journey started in investment banking working out of languid Laos. Banking roles predictability and monotony didn't keep Sanchit hooked for long. He moved back to India within a couple of years to join the excitement of the dot-com era. Persistence & resolve to establish digital media during the dot-com bust helped him play a pivotal role in shaping the digital marketing industry in Asian Markets. Sanchit is the Chief Digital Officer for Mindshare in Asia Pacific & MENA where he consults world's top marketers on establishing their digital businesses for future ready business models. His passion is using digital data streams & tracking consumers' trails, to inform marketing strategies of the world's top brands. Sanchit is a self-professed stalker of Google's business & loves fast moving data.
Hemant Chauhan, Media and Data Strategy lead, Asia Pacific, HP Inc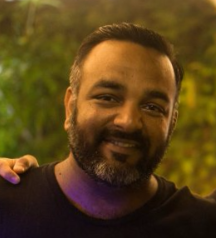 Hemant is  the Media and Data Strategy lead at HP Inc for Asia Pacific, tasked with Programmatic and Ad Tech adoption across the company and using ad tech and marketing tech to build relationships between HP and its customers. Previously he has held regional positons at Carat and Mindshare working on clients such as Unilever, Mondelez, MasterCard & Adidas amongst others.
Mark Brandon, Chief Data Officer, MCN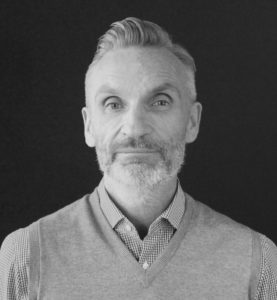 Mark joined MCN as Chief Data Officer in June 2016. He leads the company's Insight & Analytics team, the management and development of its market leading Multiview proposition and its data development activities, and owns the senior management relationship with OzTam. Mark is a highly experienced executive with an unusual combination of mainstream media, digital, commercial, technology and general management skills. He has held senior management positions in UK media agencies, broadcasters and pay platform operators , has funded and run his own interactive and digital services businesses, and has advised companies in the UK, USA and Australia. Mark has also served as a mentor and advisor to UK seed investment fund Ascension Ventures. Mark's particular areas of competence, experience and interest are Big Data, ad tech and addressable advertising. Mark is a qualified biochemist, and holds a BSc ARCS from Imperial College, University of London. He has also amassed a number of business qualifications, including a mini MBA focussed on creative Industry matters from the London Business School and Non- Executive Directorship training from the City University Business School.
Mark Frain, Chief Sales and Marketing Officer, MCN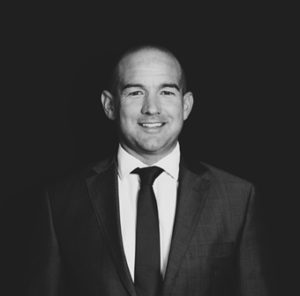 One of Australia's most respected sales executives, Mark Frain heads up MCN's National and State based sales and marketing functions. Mark has been a driving force behind the redefinition of the television advertising model in Australia, overseeing the rollout of MCN's market leading trading platform LandMark and the world's first integrated programmatic private marketplace for TV. An influential industry spokesperson, Mark has also led the conversation around the mind shift from a traditional television spend to an 'all video' media buy. Mark joined MCN in 2005, heading up the Strategic & Brand Integration team for several years before taking on the role of Sydney Sales Director in 2010. He then moved into the National Sales & Marketing Director role in 2011, taking on responsibility for sales and revenue growth across all MCN divisions: TV, Digital, Mobile and Sport. Since then, Mark has continued to develop a multi-skilled sales team built upon a dynamic and results driven framework. Mark has diverse global experience across sales, strategic planning and commercial development. Prior to joining MCN, he worked on agency side and as a media strategist within the UK and Australian market. Over the past two years Mark has become an avid student on all things automated and programmatic, recognising the future role that automation plays in the advertising industry. Critically this knowledge is driving the MCN agenda on how the company can remain at the forefront of multi-screen trading by providing faster and more efficient services to MCN's client base.
Reza Behnam, Co-Founder and Chairman, CtrlShift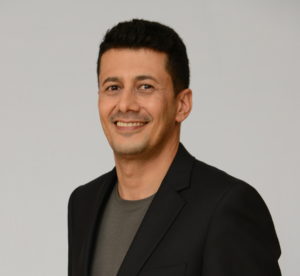 Reza is co-founder and Chairman of CtrlShift, one of Southeast Asia's largest independent digital marketing companies focused on delivering audiences via a proprietary media investment and trading application that rewires the essential components of the ad tech ecosystem to help brands engage simply, intelligently and efficiently. In 2009, Reza founded AdzCentral (Adz), an independent trading desk pioneering the scientific media buying approach in Southeast Asia. Prior to CtrlShift and Adz, Reza held roles including: Venture Partner at IDG Ventures, the founding Managing Director at Yahoo! Southeast Asia, and Director of Strategy, Business Development & Solutions at Yahoo!. Reza is an active investor, mentor and coach in the digital community. He co-founded the IAB Southeast Asia: Singapore Chapter and was also a founding member of H2, a Silicon Valley-based leadership network for the digital industry. He started his career as a data scientist in the early 1990s where he specialized in modelling consumer behaviour, inspiring a lifelong obsession with marketing science.
Christopher Blok, Country Manager Australia & New Zealand, SpotX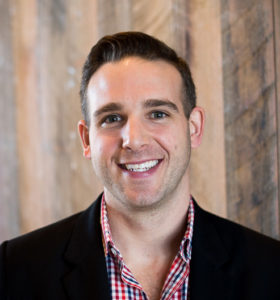 Chris has over 10 years of experience in the media industry, bringing a diverse understanding of the media industry and has worked in agency, publisher and ad-tech organisations. He has a strong understanding and passion for all things advertising and digital. As Country Manager for Australia and New Zealand, Christopher is responsible for building and driving publisher and agency relationships, business development and brand presence for SpotX across both Australia and New Zealand. Prior to this Chris had the responsibility of building and driving the agency buyer relationship for SpotX right across the JAPAC region. Before joining SpotX, Christopher has held a variety of roles including being an Account Director at Brandscreen, Business Development Manager at Optus and Account Manager at News Digital Media. Christopher has a Bachelor of Business, Marketing and Advertising from Charles Sturt University. Chris was one of the founders and organisers of AdTech MeetUp in Sydney and recently joined as an organiser of the Mobile Marketing MeetUp Sydney. Chris is an active member of the ad tech industry and currently is a member of the IAB Australia Video Council.
Michel de Rijk, President, M Platform, Group M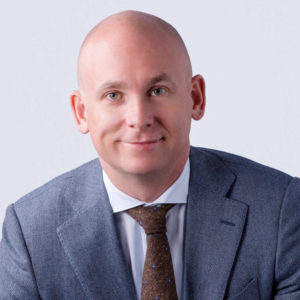 Michel de Rijk is President, Asia Pacific of GroupM's [m]PLATFORM, the world's most powerful collection of data, tech and media expertise enabling global audience addressability and accountability across all media. At the helm of GroupM's fastest-growing region, Michel leads [m]PLATFORM strategy and expansion, developing data-driven breakthroughs and advancing the science of consumer-centric communications for all of GroupM's Asia Pacific clients. Before [m]PLATFORM, Michel was Chief Executive Officer, Asia Pacific of Xaxis. In this role, Michel was responsible for Xaxis strategy and operations throughout the region, including account management, trading, publisher relations and partnerships. Prior to his previous role as CEO of Xaxis, APAC, Michel served as Vice President for technology company EyeWonder in Asia Pacific, the Middle East, Dubai UAE as well as Singapore, and successfully launched their operations in the Asia-Pacific, Benelux and Middle East regions. During his time with EyeWonder, Michel served in several roles throughout those regions and introduced the first ad-view-time metrics to gain insights into the actual visibility of an ad. This development initiated discussions between publishers and agencies to define the true value of an ad impression.Before joining EyeWonder, Michel worked as a Manager of Online Media Sales and Business Development for De Telefoongids in 2005, a leading publisher in the Netherlands, where he managed their online media sales team. Since joining Xaxis in 2012, Michel has successfully launched Xaxis operations in a total of 14 markets in Asia Pacific. Also playing a key role during the merger with 24/7 Media early 2014, Michel now manages a strong team of over 250 employees across the region. Michel currently sits on the board of directors of WPP and Dentsu's joint venture companies – DTSi in Korea and DASL in Japan. A native Dutch, Michel has more than 10 years of international business experience and continues to hold an extensive network in Europe, Middle East and Asia Pacific region.
Alex Khan, Managing Director, Asia & ANZ, AOL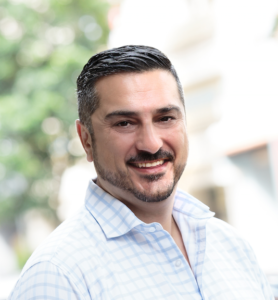 Alex Khan joined AOL Platforms (formerly Adap.tv) in 2013 as Managing Director of South East Asia, tasked with championing the rise of programmatic video and driving sales of AOL's innovative solutions to buyers, agencies and publishers in the region. In December 2015 his territory was extended when he was appointed Managing Director for all of Asia, and again in February 2017 when he was appointed Managing Director of Asia & ANZ. Alex's broad and varied career, spanning more than 20 years, means he has brought substantial online insight, expertise and thought leadership to AOL. His career started with Dutch publisher VNU, one of Europe's largest trade publishers, followed by a stint at Dennis publishing, the UK's largest independent publisher. He was also part of the launch team for Silicon Media Group where he pioneered sales in online video advertising and sponsorships of content. That prompted the move to Yahoo! UK, where, as Head of Agency Sales, he led his team to achieve a 163% growth in sales from the top 20 digital agencies.With a move to Asia in 2007, Alex took up the role of CEO of Aktiv Group in Singapore, offering ad-network, search and affiliate marketing solutions through offices across the globe. Prior to joining AOL he was COO of the Catcha Media Group and CEO of Catcha Digital Asia, where he drove sales and product development in online media, publishing and e-commerce. As well as having a sharp commercial focus, Alex is an evangelist for programmatic. He is also a regular on the speaking circuit, recently speaking at ATS Singapore, Spikes Asia and IAB events.
Joshua Campanella, Regional Account Director, Amnet Asia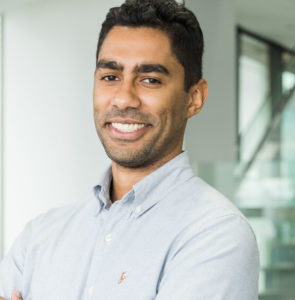 Joshua is the Regional Account Director at Amnet Asia. He is the team, client, and account management lead at Amnet, working on the programmatic strategy for a diverse list of accounts within the Dentsu Aegis Network. Joshua has over nine years of advertising and digital experience spanning across Singapore, Canada and Australia. Clients he has worked with include the Health Promotion Board, Action for AIDS, Banyan Tree, Virgin Atlantic Airways, PlayStation, Johnson & Johnson and Chrysler Canada. Joshua was previously associate digital director at MEC Singapore, responsible for establishing thought leadership, organisational capability and digital strategy encompassing display, search, content, social media and mobile. At MEC, he helped contribute revenue and strategic growth, and leading award-winning search campaigns such as for Action for AIDS Singapore. He has participated in various speaking and training engagements including AdNews, InSkin Brand Digital Summit and the Interactive Advertising Bureau (IAB) among others. In 2017, he was elected Co-Chair of the Programmatic Committee for IAB Singapore.
Albert Sim, VP, Miaozhen System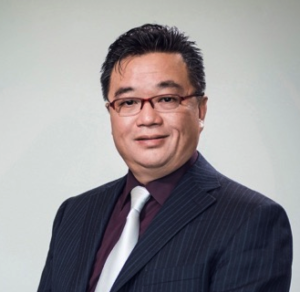 A strong believer in practical innovation to keep ahead of change. Albert is most proud of the track record of merging a significant local Chinese company (ACSR) & an international company (Millward Brown) together that grew business size to above 6 times bigger in 10 years. Joined Miaozhen in June 2016 and led a new approach of multi-data insight via various big & small data integrations, setting up unique databases, and address issues that neither traditional research companies nor technical big data companies can solve. Albert has 24 years of insight experience in Malaysia and China, half of it is in China. In a time of too many broken promises from big data hypes, Albert has a personal mission to bring insight credibility back.
Stuart Bartram, VP, Brand Solutions & Programmatic, Asia Pacific, Middle East and Africa (APMEA), InMobi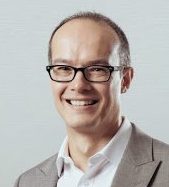 Stuart Bartram is currently the VP of Brand Solutions and Programmatic across Asia Pacific, Middle East and Africa (APMEA) at InMobi. In this role, he oversees the growth of the InMobi Exchange in the APMEA region. Stuart brings a wealth of programmatic experience having worked on both sides of the fence. Most recently, he managed MediaMath's leading Demand-Side Platform (DSP) as ANZ Country Manager. Prior to that he was APAC Managing Director at Rubicon Project and worked with publishers through its Supply-Side Platform (SSP).

Lars Bjorge, Chief Digital Officer Greater China, PHD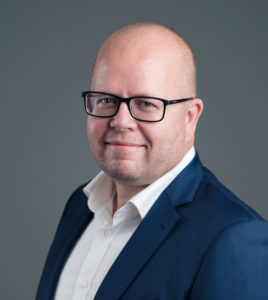 Lars has 20 years of marketing experience spanning Norway and China. Lars was an early contributor in establishing the digital marketing discipline in Norway. In 2001 Proximity Norway was founded through an acquisition of his agency (his third startup), and in 2007 he headed up the establishment of Tribal DDB Norway.  Both agencies focused on doing influential work and were strong contenders on the national and international awards scene. In 2009 his interest in international marketing led him to China and PHD, where he is currently overseeing all digital product and staff across China, Hong Kong and Taiwan. Under Lars' leadership PHD has grown its digital planning business by more than 10x, while simultaneously increasing specialization in areas such as eCommerce, search, programmatic buying, social, mobile and measurement/ analytics.
Louis Liu, founder & CEO, FOMO Digital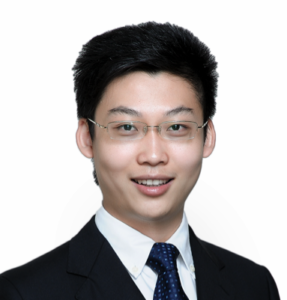 Mr. Louis Liu is the founder and CEO of FOMO Ads & FOMO Pay. FOMO aims to help Singapore merchants & brands connect to Chinese tourist and mainland China market via Chinese media channels. As the first authorized WeChat Ads agency partner in Singapore, Louis is one of the best local professional specialized in Chinese media buy & planning, with good mix of media experience covering programmatic advertising, digital and mobile media. His good understanding on Chinese tourist behavior, in-depth knowledge about Chinese marketing channels and creative design, and experience with Chinese market give him an edge in helping brands reach out to the right targeted Chinese audience, the local clientele includes MBS and StarHub etc. Louis is also a proactive researcher about Go-to-China-Market Strategy, and he is sitting on the advisory board of several international companies as their Chinese media consultant.
Marcus Cho, Regional Senior Manager, APAC, Johnson & Johnson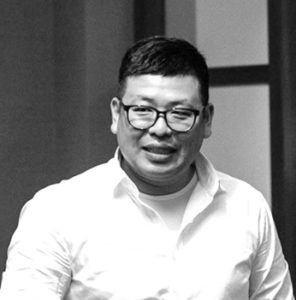 Marcus Cho is the regional lead of Johnson & Johnson's precision marketing and programmatic for APAC as a multiscreen performance senior manager. Marcus is responsible for the strategic roadmap and framework for Johnson & Johnson's precision marketing including programmatic, data management platform and digital media operation for 15 markets in Asia Pacific region. Marcus currently works in Singapore and is an experienced leader in vertical digital media & publishing, data driven content management in a multi-channel ecosystem. He has a 12 years career in advertising, CRM and digital media publisher and joined Johnson & Johnson Asia Pacific in Singapore in early 2016. Marcus spent 10+ years working digital publisher and agency side on multinational business/accounts at CBS interactive, ZDNet, Reworld Media Group, Y&R AdPeople and Ogilvy Bates 141 based in South Korea and Singapore.