ExchangeWire on Programmatic in JAPAC, Travel, and Global Ad Spend
by Grace Dillon on 6th Aug 2021 in Podcast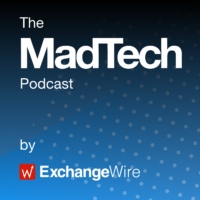 On this week's episode of The MadTech Podcast, ExchangeWire editor Grace Dillon is joined by CSO Rachel Smith and CEO Ciaran O'Kane to discuss the latest news in ad tech and martech.
Together, they cover:
- Programmatic spend and investment is rising in JAPAC despite the challenges posed by the pandemic and the deprecation of third-party identifiers, according to new research from OpenX and ExchangeWire. The State of Programmatic in JAPAC - 2021 report examines the diverse markets of Australia, India, Indonesia, and Japan to find out how the ongoing health crisis and significant infrastructural changes are affecting programmatic trading.
Key findings in the report include that brands, agencies, and publishers in the region are becoming more confident in managing their programmatic activities, with 30% having seen higher revenues from programmatic over the past year than they did prior to the pandemic. Their expertise has evolved as a result of recent events, and they have worked closely with technology providers to orientate themselves to a post-cookie, privacy-first landscape.
Other key findings from the report include that 64% of JAPAC media professionals are increasing their programmatic ad spend; 36% of brands have reported higher programmatic spend than before the pandemic; 33% of publishers are using prebid-based solutions to optimise ad revenue; and 80% of brands have access to first-party data.
- Travel firms may be relieved that Google have extended their third-party cookie deprecation deadline, but the truth remains that the termination of this technology will only entrench the troubles these companies are already facing, says an article in Travel News Daily. Challenges such as customer retention, staying competitive, and achieving ROI will only worsen if businesses fail to implement workable data strategies for the post-cookie era.
Companies can expect to become more reliant on first-party data in order to tailor their messaging so that they maintain the personalisation previously delivered by cookies. Whilst sourcing first-party data will be straightforward for many travel firms, who already enable or even require users to set up accounts and incentivise logging-in via reward schemes, the universality of such schemes means that market competition will likely increase. Therefore, delivering highly personalised experiences will be imperative to staying competitive.
Another key challenge will be maintaining customer addressability, and brands will need to use the time they have left to experiment with the various cookieless solutions available (contextual, probabilistic, cohort-based) to determine how to tackle this. Companies would also be wise to use this grace period to ramp up their digital strategies, which will form their foundation in an increasingly crowded market by allowing them to set up and manage campaigns across multiple channels, asserts Metier. Unifying their data into a single platform will enable firms to get the maximum possible value from their stores of data, and will also help mitigate the addressability issue by providing a clearer picture of customers' behaviours, needs, and wants.
- Worldwide advertising spend will rise by 11.2% in 2021 thanks to high levels of demand for performance-led ecommerce advertising and online video brand advertising, according to Zenith. The company's latest Advertising Expenditure Forecasts asserts that worldwide advertising expenditure will rise by USD $40bn (£28.7bn) from 2019 to USD $669bn (£480.8bn) in 2021.
The shift to ecommerce sent social media advertising and paid search up as more brands partnered with online retailers and formed their own DTC operations. The report predicts that this year social media advertising will grow 25% to USD $137bn (£98.4bn), whilst paid search will increase 19% to USD $135bn (£97bn). Zenith forecast that, whilst ecommerce will slow amidst the lifting of lockdown restrictions, it will not reverse. Online video, meanwhile, remains popular, and despite the rise of SVODs, Zenith anticipate that online video will be 2021's fastest-growing digital channel, with spend rising 26% to USD $63bn (£45.3bn).
Advertising expenditure will continue to grow strong in the coming years, rising 6.9% in 2022 and 5.6% in 2023, the report estimates. Furthermore, online video will become the fastest-growing digital channel in 2021 after growing 26% to USD $63bn (£45.3bn), and digital advertising will grow by 19% to take a 58% share of the market. Ad spend on static display, meanwhile, is expected to decline by 15%, and spend on print will continue to diminish, whilst Cinema and OOH, which were the hardest hit by the crisis, are set to recover more quickly than other channels.
Ad SpendAPACDigitalecommerceJapanPodcastProgrammaticResearchTravel