ExchangeWire on Taxing Big Tech, ATT's Impact, and Mainstream Retailers' Gaming Offerings
by Grace Dillon on 29th Oct 2021 in Podcast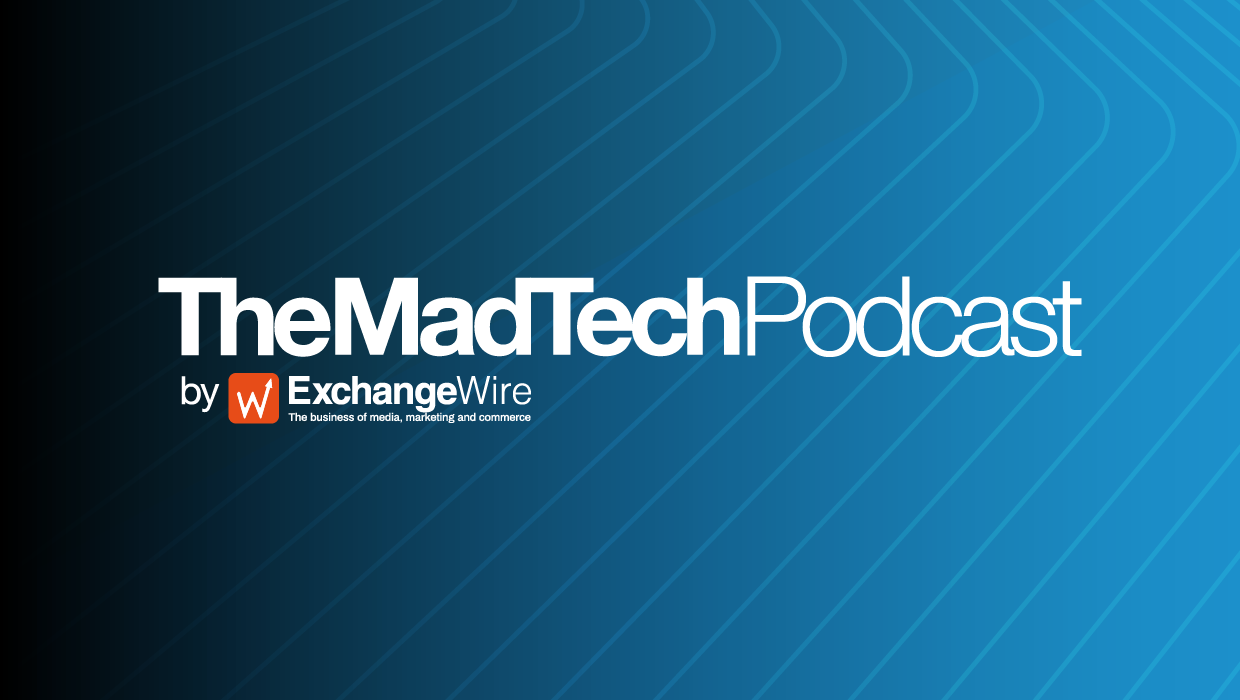 On this week's episode of TheMadTech Podcast, ExchangeWire editor Grace Dillon, co-founder and CSO Rachel Smith, and director of operations Lindsay Rowntree discuss the latest news in media, marketing, and commerce.
This week, they cover:
- The UK government has decided to drop the digital services tax. The levy, which was introduced in April 2020, will be phased out by 2023, when it will be replaced by a new global tax system which has now been agreed upon by 136 countries.
The UK's current tax charges tech giants 2% of their gross revenue for operating within the country. With US heavyweights like Google and Facebook particularly hard hit by the levy, the Biden administration threatened to impose tariffs of 25% on UK exports to the country earlier this year. The two nations, alongside Austria, France, and Spain, signed a new deal last week to implement a DST-credit system until the new global plan is in place. The agreement means that tech companies can use the difference between the amount they paid in tax from January 2022 under the DST-credit system and what they would have paid had the new system been in operation during this period to pay off future taxes, a move which has placated Washington and avoided the retaliatory tariffs.
The new global plan, known as 'Pillar One' and 'Pillar Two', will see large multinational companies charged a minimum corporate tax rate of 15%. 'Pillar One' will see firms with a profit margin of 10% or more taxed on 25% of any profit over this margin, whereas less profitable companies will be charged at least 15% in corporation tax under 'Pillar Two'. How the new system will be implemented remains under discussion. Commenting on the move, the UK Treasury said that it "was always the UK's intention" to drop the digital services tax in favour of a global solution. Chancellor Rishi Sunak lauded the new deal, saying that the "agreement means that our digital services tax is protected until 2023, so its revenue can continue to fund vital public services".
- Instant-messaging platform Snapchat saw their stock decline by almost a quarter last week. The drop followed the social media giant's concession that their ad business has been 'disrupted' by Apple's update to their privacy terms, with a company spokesperson revealing that "the new Apple-provided measurement solution did not scale as we had expected, making it more difficult for our ad partners to measure and manage their ad campaigns for iOS". 
According to reports, Apple's introduction of app tracking and transparency (ATT) framework in June this year saw the photo- and video-sharing service fall short of Wall Street revenue expectations, a result which would not have boded well for their stock value. Snapchat have also stated that their ads business took a knock in Q3 as a result of supply chain issues, "with our ad partners facing a variety of supply chain interruptions and labor shortages". 
News of the nearly 25% tumble in Snapchat's stock triggered a decline in that of fellow big online ad players Facebook and Google, with investors fearing that their businesses would also be negatively impacted by ATT. Despite the negative result, Snapchat said that their ads business is continuing to grow. Chief business officer, Jeremi Gorman, revealed that the company's direct response ads business is growing more rapidly than its brands ad business thanks to the firm's ability to draw small-to-medium sized businesses to their self-serve ad platform.
- Retailers are increasingly incorporating specialist gaming products into their catalogues to meet high consumer demand. Merchants, including Argos, Best Buy, Walmart, and Wayfair, are expanding their inventory to offer items to enhance the gaming experience, such as ergonomic chairs, desks, storage space, and accessories, citing the space as a key area for engaging with consumers from across generations.
Gaming furniture has become increasingly available from mainstream retailers, with homeware giant Ikea and US office and home brand Herman Miller also offering their own line of specialist gaming products. Brands have sought to put themselves on equal footing with the tech companies that traditionally provided these items by partnering with esports brands and hiring pro players to help them design and develop their offerings. Some have made the gaming experience integral to their marketing strategies, with Walmart collaborating with Esports Arena to host tournaments at their stores to showcase their range of gaming furniture and accessories.
Smaller brands are also turning their attention to gaming, with UK company Happy Beds launching a line of gaming furniture for the bedroom, including a range of 20 gaming beds. The Yorkshire-based firm revealed that their beds are most commonly bought by parents of children aged 6-13, with families increasingly looking for space-saving units that can house several pieces of hardware. The company's desks and chairs are more popular amongst older gamers.
AppleAppsBig TechBrandsGamingMarketingPodcastRegulation