Imagen's Jay Richards on the Facebook Boycott, DTC Profitability, and a Potential Ban of TikTok in the US
by Grace Dillon on 10th Jul 2020 in Podcast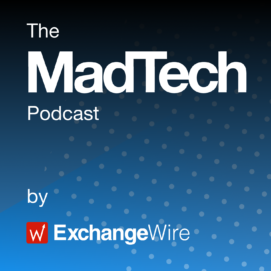 On this week's episode of The MadTech Podcast, ExchangeWire's Rachel Smith and Lindsay Rowntree are joined by Jay Richards, founder of Imagen Insights, to discuss the latest news in ad tech and martech.
In this week's episode:
–
The Facebook advertising boycott continues
as Facebook agrees to meet with prominent civil rights groups in the US, to consider the claims made against them during the Stop Hate for Profit campaign. Facebook is thought to be unconcerned by the boycott, despite the involvement of a growing list of prominent brands including Unilever, Ben & Jerry's, Adidas, Diageo, Coca-Cola, Patagonia, Starbucks, The North Face and more, believing they will soon return to the platform. It's expected that civil rights groups will put a list of recommendations to Facebook, which they would like to see implemented as part of the campaign, including ensuring that Facebook appoints a civil rights leader to their c-suite and makes a number of amends to the ways in which they moderate content on their platform. Content moderation has become a huge issue for Facebook, with the firm insisting that it does not publish content but simply provides a platform for content to be published by users.
–
Many DTC brands struggled with profitability prior to COVID
, but some have seen a boost during the pandemic as a result of consumers flocking to digital channels and physical stores closing during lockdown. Well-known DTC brands such as Casper, Wayfair, and Chewy experienced between a 20% to 46% uplift in revenue comparing year on year. However, questions hover over whether this 'growth' is sustainable: DTC brands claim that online customer acquisition costs are almost prohibitive, with businesses having to spend significant proportions of their revenue in order to make a sale. This is due to rising media costs (which have come down during COVID, but are expected to climb back up to pre-pandemic levels over time) and increased competition, which has created a saturated market that has forced brands to continuously up their spend on advertising and marketing to get consumer attention.
–
The US considers banning
short-from social video platform, TikTok, citing concerns over data sharing. The threat, announced by Secretary of State, Mike Pompeo, has
contributed to growing pressure between the US and China,
where TikTok parent-company DanceByte is based, over national security. Earlier this week, TikTok announced its withdrawal from Hong Kong in response to new security laws imposed by Beijing, which require tech platforms to share data with the Chinese government. Coming only a week after TikTok saw itself barred from India, this latest update raises serious questions about the state of TikTok's previously aggressive expansion plans to build out their advertising offering and scale the growth of their business.
The MadTech Podcast is also available on:
TagsAPACChinaCovid-19CybersecurityDTCPodcastUS