The Women In Programmatic Network's Niki Chana on UK Broadcasters; Douyin; and Discord
by Mathew Broughton on 24th Sep 2021 in Podcast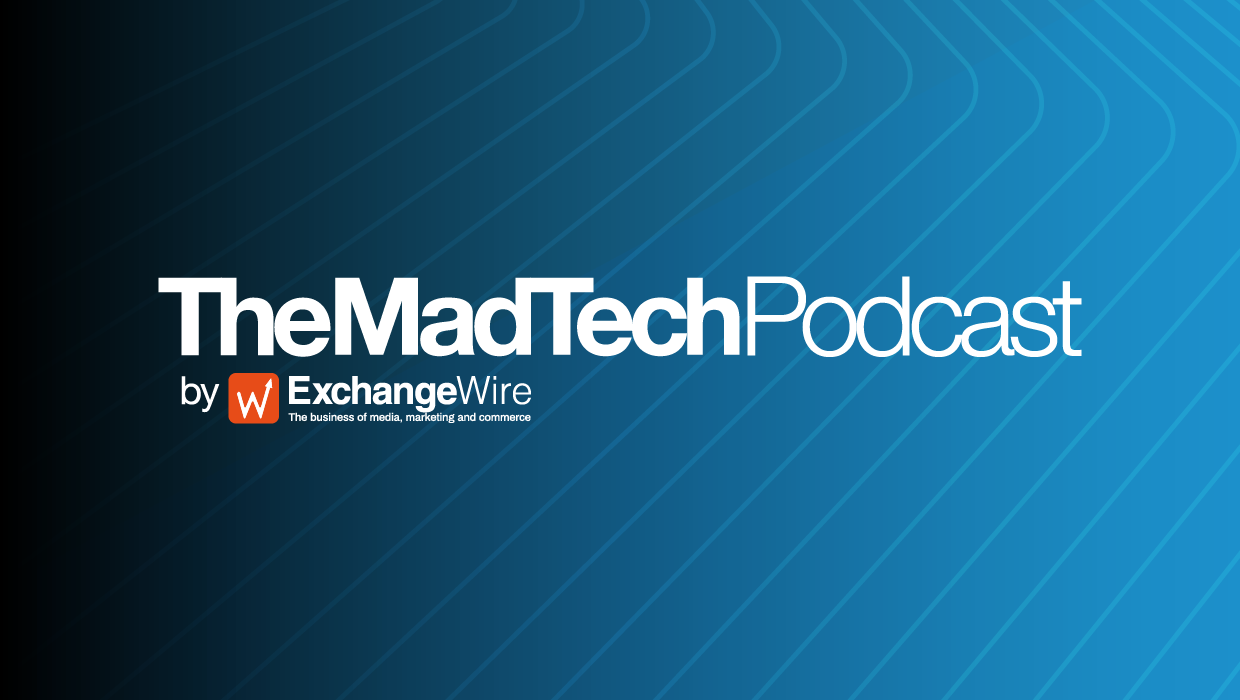 On this week's episode of TheMadTech Podcast, Niki Chana, board member of The Women in Programmatic Network, joins ExchangeWire's Anne-Marie Sheedy and Mat Broughton to discuss the latest news in media, marketing, and commerce.
This week, they cover:
- UK broadcasters BBC, ITV, Channel 4 and Channel 5 are close to reaching a deal to launch a new joint streaming service, according to details published in The Telegraph. The new service, which would be branded under the Freeview banner, has reportedly been devised ahead of a new production run of smart TV's, due for release in 2023, prior to rollout on other CTV hardware devices, such as Roku, and pay TV platforms. Notably, Sky, one of the key stakeholders in the Freeview programme, is preparing to launch its own range of branded smart TV devices.
Content within the new platform will be housed on a single home page, which will then be accessed either directly through the app or by taking viewers through to the broadcasters' own platforms (BBC iPlayer, ITV Hub, All4, and My5). Should an agreement be reached between the British TV stablemates, it would come less than two years after the launch of Britbox, an SVOD service focusing on television series and films, which operates within the UK, US, South Africa, Canada, and Australia.
- Bytedance has announced that Douyin users under the age of 14 will be limited to a maximum of 40 minutes per day on the app, with no access for these users permitted between 10pm and 6am. Bytedance itself has described the measures as "the most stringent youth protection measures in the history of the platform", and follows similar settings implemented by rival platform Kuaishou in 2019. At this stage, only users which have signed up to the platform using their real names will automatically operate within "teenage mode", while parents are being encouraged to either manually enable the settings or add real names to the account.
The measures come amid a swathe of "social interventions" brought about by Beijing, including a complete ban on for-profit tutoring in core curriculum subjects, and restricting under-18's from playing video games for more than three hours per week. China has been notably stricter against domestic companies in recent months, following its intervention to prevent the proposed USD$37bn (£27m) IPO of Ant Group.
- Discord has raised USD$500m in a new financing round according to a report published in Bloomberg. According to the publication's sources, the financing gives the messaging, voice chat and community platform a valuation of USD$15bn (£11bn), more than double the USD$7bn (£5.1bn) it was deemed to be worth at its previous funding round in December last year. Jason Citron, Discord co-founder and CEO, has stated that the funding will be used to "invest in new features and tools".
Earlier this year, it emerged that Discord was in talks with Microsoft over a potential USD$10bn-USD$12bn (£7.3bn-£8.8bn) sale, with other rumoured suitors including Amazon and Epic Games. However, this offer was rejected in the spring. The coronavirus pandemic drove intensive interest towards internet-based communication platforms, which have seen varying levels of success, including Zoom and Clubhouse. In its early years, Discord primarily catered for gaming users, however it has since pivoted to encompass other communities, including school clubs, art groups, music sharing, and general social groups. The US firm remains popular with its core gaming audience, while many official community forums from developers and gaming news publishers are now housed within the platform. Community-based social media is a hot space for investment currently, with heavy speculation that Reddit will IPO next year having raised USD$950m (£696m) over two funding rounds this year.
BroadcastersChinaGamingTVUKVideo