Unruly's Alex Khan on IDFA; Ad Tech IPOs; and Global Media Trends
by Mathew Broughton on 20th Nov 2020 in Podcast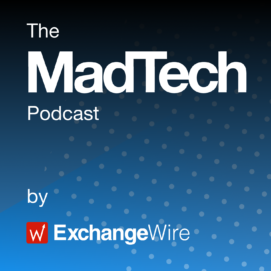 On this week's episode of The MadTech Podcast, ExchangeWire's Ciaran O'Kane and Rachel Smith are joined by Alex Khan, Group MD – International at Unruly, to discuss the latest news in ad tech and martech.
In this week's episode:
– Apple's IDFA is being challenged by privacy advocate Max Schrems in Europe, who is bringing a privacy claim forward in European courts asserting that the identifier shouldn't exist at all since it is generated without explicit consent in all cases and merely allowing users to control it isn't enough. Apple have countered this argument by confirming that IDFA adheres to all user privacy requirements under GDPR, and that enabling users to opt out provides a suitable level of control, furthermore pointing to the changes they intend to introduce in 2021 which will require app developers and publishers to get users to provide explicit opt in to read their IDFA. Is this a red herring, since Apple will introduce changes to IDFA for iOS4 that will mean developers will require user's permission to read IDFA? Or are there instances where Apple could be using IDFA to track users in it's own ecosystem?
– The stock market is enjoying ad tech companies at the moment with several well known AdTech companies rumoured to be filing for IPO shortly, and some confirmed – such as Pubmatic, who filed their S-1 registration documents on Friday last week. In addition, somewhat lesser known MediaAlpha, who launched a 'direct-to-quote' platform for insurance verticals, incorporating a programmatic advertising platform, went public in late October on the NYSE. The stock market responded well to the IPO, thought to underscore the market's confidence in profitable and scalable technology platforms that are helping to disrupt traditional verticals, using data and machine learning. Is the current heyday for ad tech in the stock market an indication of how well some ad tech companies have focussed on growing areas for advertising and marketing – such as disrupting traditional verticals, or doubling down on mobile, audio, TV? Does MediaAlpha's positive start in the stock market say something about the 'vertical' ad network model, maximising personalised advertising within specific verticals?
– Brian Weiser's (Group M) weekly marketing monitor for last week made for some interesting reading, noting continued improvements in UK consumer spend for Q3 (although still weak as a result of the pandemic), global packaged goods enjoying a significant rebound, and TV-owned properties in the US, UK and Europe showing improving trends for Q4. Understandably there are still some negative trends in play, but improving – personal consumption in the UK fell in Q3 but a lot slower than in Q2, consumer spend grew but only very slowly, and these trends were worse in the UK than the US. However, this is thought to be associated at least in part to uncertainty connected to Brexit and where a softer position persists in the UK during Q4 it will provide a good base for increased growth in 2021. Another notable trend included continued strong e-commerce growth globally – whether pure-play or DTC from traditional retailers – although not as strong as Q2 (70% compared with 50% in Q3). Perhaps not surprisingly, are we seeing slow but steady improvement in advertising revenue growth across verticals that have been minimally impacted by Covid, and can we expect to see this sustained somewhat? Has the flight to digital during the pandemic created a permanent shift in consumer behaviour and spending, which marketers can now start to rely on and plan for in the coming year? Has AdTech managed to sustain and even grow during 2020, as a result of this?