PubMatic Files for USD$75m IPO; Harbr Raises USD$38.5m
by Mathew Broughton on 16th Nov 2020 in News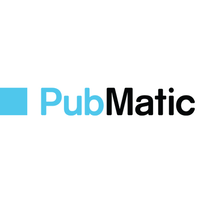 In today's ExchangeWire news digest: PubMatic files to go public in USD$75m (£57m) IPO; Harbr raises USD$38.5m (£29.2m) for data exchange and marketplace; and US backs down from Tik Tok ban.
PubMatic files to go public in USD$75m (£57m) IPO
PubMatic has submitted its S-1 registration documents with the US Securities and Exchange Commission as it files for an IPO on the Nasdaq stock exchange under the ticker PUBM, potentially netting the firm up to USD$75m (£57m). Despite the turbulent economic conditions brought about by the coronavirus pandemic, PubMatic has increased its revenue over the first nine months of 2020 by 16% to USD$92.5m (£70.1m), with net income rising year-over-year from USD$2.5m (£1.9m) to USD$7.8m (£5.9m). Though relatively few ad tech companies are listed publicly, PubMatic becomes the latest firm seeking to join the likes of The Trade Desk, Magnite, Criteo, and LiveRamp. In recent weeks, it has been suggested that DoubleVerify; AppLovin; and ironSource, are each pursuing listings of their own in the first half of 2021, with both traditional IPOs and special purpose acquisition company (SPAC)-led reverse mergers being considered by executives at each.
The S-1 filing reads, "We believe we are positioned to benefit from several trends in the advertising industry, including the rapid proliferation of digital media, the emergence of new media and advertising formats, and the increasing sophistication of the digital advertising ecosystem. Innovations in how digital advertising is delivered have driven a meaningful increase in the available number of ad impressions to be processed, which occur when an advertisement is shown to an Internet user's device. This growth has driven a corresponding need for scaled, real-time processing of massive volumes of data and efficient infrastructure. These trends are occurring as buyers and consumers seek increased transparency and governments are creating new data and privacy regulations."
Harbr raises USD$38.5m (£29.2m) for data exchange and marketplace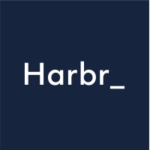 London-based data exchange and marketplace provider Harbr has raised USD$38.5m (£29.2m) in a Series A funding round jointly led by Dawn Capital and Tiger Global Management, and supported by a host of previous backers including Backed; Boldstart Ventures; Crane Venture Partners; and Seedcamp. The investment will be used for recruitment and for R&D efforts as the startup seeks to expand its platform, which can be used by companies to prepare its in-house data for both internal and external exchange in a similar business model applied by fellow British technology firm InfoSum. According to Techcrunch, Harbr has now raised in excess of USD$50m (£38m) at an undisclosed valuation.
In a statement, Dawn Capital partner Evgenia Plotnikova commented, "For data to become truly powerful, we need more automation and collaboration. Today, human efforts are consumed by finding and preparing data, rather than focused on high-value activities that drive real productivity gains. Harbr is in the vanguard of companies changing this reality, and we are incredibly excited to be partnering with them. Customers we've spoken to find Harbr's enterprise data exchange transformative, and their engagement across Fortune 1000 companies substantiates this."
US backs down from Tik Tok ban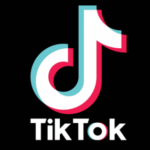 The United States Commerce Department has delayed the implementation of the controversial executive order penned by the outgoing Trump administration which would have rendered Bytedance's TikTok video-sharing app inoperable in the country. As reported in The Wall Street Journal, it is also unclear whether the Chinese firm will still be forced to divest its US data and content moderation operations to Oracle and Walmart as previously indicated.
In further US regulatory news, the chairman of the Federal Trade Commission (FTC) has signalled that upcoming antitrust action against Facebook is likely to focus on its acquisition of emerging startups which could constitute a competitive threat in future, with Instagram and Whatsapp implicated as the main examples of these. Joe Simons noted in a speech at an American Bar Association on Thursday as originally reported by Bloomberg, "A monopolist can squash a nascent competitor by buying it, not just by targeting it with anti-competitive actions. It may be easier and more effective to buy the nascent threat, only if to keep it out of the hands of others."
TagsAd TechDataInvestmentPrivacyProgrammaticUKUS