Xandr's Daniel Clayman on Brand Safety, Revenue Diversification, and ISBA's Programmatic Report
by Grace Dillon on 8th May 2020 in Podcast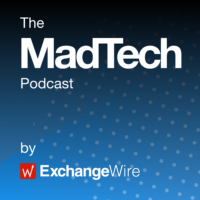 On this week's episode of the MadTech Podcast, ExchangeWire's Rachel Smith and Lindsay Rowntree speak to Daniel Clayman, VP & managing director, Northern Europe, Xandr, about the latest news in ad tech and martech. 
On this week's episode:
- As brands continue to battle the impact of COVID-19, the approaches of some of the world's major brands have become more defined. Lara O'Reilly's
summary of how the world's major brands are approaching marketing during COVID
presents a fascinating picture of the depth and scope of what some advertisers are dealing with, focussing on 10 brands and their various approaches which range from carry on as usual, to cease all marketing spend. A brief summary of positions could be captured in 4 approaches: invest and spend if you can; reset and restart when you can; focus on how to help customers and support 'warriors'; and innovate and use technology.
- Reports have surfaced of a growth in an increase of pressure on Western governments to provide financial support to smaller publishers as they continue to see their revenue streams stifled by Coronavirus. Arguably, the most dramatic instance of government intervention in this area was the Australian government's announcement that it will make it c
ompulsory for Facebook and Google to pay digital publishers
for their content. The recognition of a need to find new and diverse revenue streams predates the pandemic, yet it will be interesting to see how the aftermath of COVID will affect how publishers address this issue.
- The Programmatic Supply Chain Transparency Study, released this week by the Incorporated Society of British Advertisers (ISBA) has revealed
15% of UK advertising spend is seemingly disappearing into black hole
, and cannot be accounted for. The study, which forms a comprehensive map of how money is spent in each area of the UK's programmatic supply chain, has shown that there is a lack of transparency, as well as the need for a codified protocol around the way that firms handle data. The ISBA has asserted that it will focus on addressing the supply chain's flaws, and called on the industry to join in its efforts to bring about reform.

Xandr
Xandr is AT&T's advertising company and a leader in addressable TV, creating a better solution for advertisers and media companies. Xandr is making advertising matter and more relevant. Xandr Invest and Xandr Monetize, our strategic platforms b...
Powered by PressBox
Ad SpendBrand SafetyCovid-19ProgrammaticPublisher