Laurent Cordier Discusses Growth Of AdX Volumes In Europe, European RTB Trends, And The Potential Of Real-Time Video Inventory
by Ciaran O'Kane on 27th Apr 2011 in News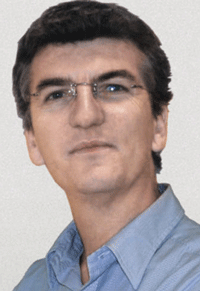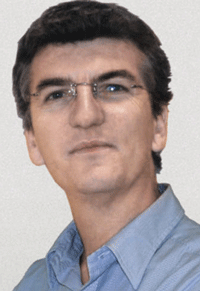 AdX remains the leading RTB marketplace in Europe - as the sheer volume of long tail GDN publishers continues to make it the largest RTB buying point in the region. Here Laurnet Cordier, Google's EMEA Director for ad exchange and display partnerships, gives some insight into the growth of RTB volumes on AdX, the arrival of real-time video inventory on the exchange, and the relationship between AdX and Invite Media.
Can you give some overview on the progress made by AdX over the last twelve months – in terms of on-boarding publishers and buyers?
LC: The DoubleClick Ad Exchange has been growing quickly since we relaunched the product in January 2010. We have quadrupled the number of transactions in one year. On top of our AdSense publishers and AdWords Buyers, we have nearly 500 large buyers and sellers transacting on the platform, of which 150 are based in Europe.
It is worth highlighting that Europe now represents around 20% of our global volume.
Since the beginning of 2011, we have experienced tremendous acceleration and are very optimistic as the market demand is growing quickly.
We recently conducted a survey with buyers and sellers: 88% of media buyers plan to buy in real time this year; and 48% of publishers have plans to make more inventory available to Real-time buying.
Can you provide some insight on the amount of Adx inventory being made available through RTB? Is there enough supply available across Europe – or is the market being held back by the lack of demand?
LC: In the DoubeClick Ad Exchange, all inventory available is available via RTB. Google has massively invested in order to make RTB callouts available to any buyer that can handle the volume.
There are more than 100 Billion RTB impressions per month available across major European markets. In fact, buyers are surprised by the volume of inventory they find on AdX. The exchange has both reach and depth.
More interestingly, 65% of the budgets spent on AdX are actually bought via RTB.
I would advise buyers to make sure their technology/DSP partner is able to manage and respond to the millions of real time calls in Europe. In some cases, this can be a limiting factor.
Is RTB really delivering better performance for advertisers?

LC: It is actually. By giving the possibility to bid differently, impression by impression, using one's own data and optimization, RTB makes display campaigns more efficient and scalable.
Buyers who are achieving the best results are those that have factored multiple criteria into their buying strategy (publisher site, context, audience attributes, freshness of data…), resulting in increased campaign performance. There are still very few companies who are able to do that at scale but it is growing fast.
Publishers are still clearly concerned by sales channel conflict? How is Google working with publishers to make sure this doesn't happen? Are private ad slots and the private exchanges model the best solutions to counter the threat of sales channel cannibalisation?
LC: The more control a publisher has over their inventory, the better, and we aim to give publishers that control through AdX.
AdX provides the most robust set of controls and we are continuously adding to and improving the offering. We have developed many features enabling publishers to decide what they expose to whom and how: they can block or white list buyers (advertisers, networks, category of buyers) expose the same ad unit in a branded and anonymous way, and define different CPM floors.
Private exchanges are indeed an interesting solution for a premium publisher to effectively connect with selected buyers. AdX has had private exchange support for over a year. Publishers can define which buyers they want to work with on a given inventory offering and narrow it down to a select few or even just one buyer. In addition, the exchange supports the ability not only to set a price floor for such a private offering, but also on a per buyer basis. This gives tremendous control over the auction.
I believe that there are ways to use both private and open monetization strategies to combine operational efficiency via automation, yield pricing with exclusive or preferred deals, and full market competition with auction. We are actively working with publishers to help them implement the best combination.
How has the European exchange marketplace developed over the last twelve months? Are we seeing a significant shift towards automated buying? What trends are you seeing in Adx?
LC: We are now far beyond curiosity. Exchanges are no longer niche platforms to be discussed by a microcosm and implemented by a few early adopters.
In 2010, early adopters took benefit of the massive inventory we made available to develop sophisticated RTB buying approaches. In parallel, publishers, interested by the concept, started testing and exposing inventory.
In 2011, media agencies, powered by DSPs, are putting together trading operations meant to scale fast. Publishers see the opportunity to increase and automate their standard display sales with private and open exchanges.
In both cases, it is now an integral part of both the digital offering of large European media agencies and of the monetization strategy of the largest publishers.
As a consequence, we are entering in a virtuous circle where, every day, additional supply and demand liquidity makes the exchange proposition more compelling. This is definitely the case in the UK - and France and Germany are not far behind.
Just last year, Google forecast that 50% of audience buying would take place through real time bidding platforms; a prediction that appears more plausible today. This automation will benefit the industry by growing the display pie for everyone. According to the IAB, display advertising grew 27.5% in the UK during 2010. But Display only represents 23% of digital advertising and a mere 6% of total media spend; there is significant room for growth.
Youtube video inventory will soon be made available through AdX. How will this video inventory help buyers on the exchange? When will this be available in Europe – and will this be RTB-enabled inventory?
LC: This is a breakthrough step toward harnessing the potential of YouTube's vast inventory for advertising buyers. Imagine the ability to make video advertising fully scalable, targetable and optimisable through a Real Time platform.
We are currently testing this in beta to make sure the product is ready before making it fully available. I am expecting it to be available in Europe before the end of the year.
We are working hard to support all types of inventory, including expendables and mobile for example.
Will real-time video inventory drive more demand into the exchange eco-system?
LC: Yes of course, as it will attract traditional TV advertisers that need to scale their digital campaigns. Since we announced the launch, a number of major CPG and luxury brands have asked how they can embrace this new way of buying.
How would you respond to Google's perceived "conflict of interest" in the automated space – given that it owns both Adx and Invite Media? Is it a fair perception?

LC: Google has an ad Network, a publishers suite, a DSP and many other applications for buyers and sellers to use. We make sure that all our systems inter-operate well and are open to work with all 3rd party solutions on the market.
Invite Media is Exchange-agnostic, AdX is DSP-agnostic and both platforms can only develop by maintaining this openness. Our goal is to make display advertising more efficient in the long term, we are investing significantly for that and this is an attractive proposition for the agencies and the publishers we work with.
Ad NetworkAd ServerAgencyDisplayDSPExchangeProgrammaticPublisherTrading