Joe Apprendi, Collective CEO, Discusses The Tumri Acquisition And The Launch Of The Amp Exchange
by Ciaran O'Kane on 8th Jul 2011 in News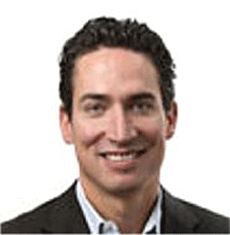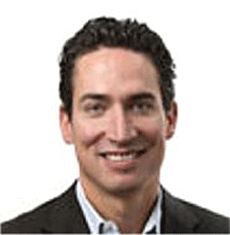 This week saw the last of the big dynamic creative solutions acquired by Collective. Joe Apprendi, Chief Executive Officer, Collective, discusses the recent acquisition and the launch of the AMP exchange - and what these new offerings will mean for the European market.
What does the Tumri deal mean for the Collective offering? How will the dynamic creative solution be integrated into the Collective stack?

Collective was built to deliver audiences to brands at scale. Tumri enables us to now deliver the right ad format with the right message at scale, based on data intelligence. And the combination of Oggifinogi and Tumri provide a compelling, rich, video-enabled canvas for brands to connect with premium audiences in the most relevant way.
Most optimization to date has focused on the 'who', which represents the data piece, and the 'where' –the ad environment– while not enough emphasis has been placed on optimization of the creative. This acquisition strengthens Collective's ability to manage the entire ad delivery process, simplifying audience buying and optimization and adding much greater cost efficiencies for advertisers.
The acquisition gives Collective an end-to-end audience buying platform for brand advertisers, from audience targeting and inventory ecosystem to creative and optimization, with a full service approach for brand-conscious marketers. The combination of Tumri and Oggifinogi provides a compelling, rich, video-enabled canvas through which brands can connect with consumers across the entire spectrum of online display advertising.
Tumri has the expertise across all technology modules critical to the overall AMP product strategy and roadmap, which will accelerate Collective's release of new features and functionality to both buy-side and sell-side customers using AMP. Additionally, it further streamlines Collective's ability to control and manage the entire ad delivery process, simplifying audience buying and optimization and adding much greater cost efficiencies for advertisers.
What was the motivation behind the purchase – and how does this deal fit into recent video ad network acquisitions?

DCO is a core component of overall audience delivery and optimization. It applies to both in-banner display and in-stream video ad formats. It especially fits nicely with our Oggifinogi video ad technology platform and ad formats. All Oggifinogi ad formats, both in-banner and in-stream, can benefit from Tumri technology to lift ad effectiveness for brand advertisers.
Will Tumri be used for internal use only – or will you continue to make the solution available to third party buyers?

Just like Oggifinogi, we will continue to support third party buyers and sellers whether they work with Collective on the media front or not. However, we will certainly offer unique opportunities on Collective from an ad format and pricing perspective for agencies/advertisers choosing to use Tumri in conjunction with Collective.
Can you give some overview on the recent announcement on the AMP exchange – and how it will be rolled out in Europe?

AMP Exchange is the newest module of AMP, our sell-side platform for publishers and publisher networks. It enables sell-side customers to monetize their ad inventory via RTB (real-time bidding) and create private exchanges. AMP is already rolled out in Europe and AMP Exchange will be available as well.
Now that publishers can see all ad demand for their ad impressions, not just what they carve out for ad exchanges, they can decide if they want to accept the bid at whatever price point makes sense. As a result, more ad impressions will be made available via RTB, giving these advertisers greater reach and frequency against the audiences they want.
Is this competition for existing SSPs and exchanges? How will it differentiate itself from these solutions?

The key differentiator is that AMP provides sell-side customers with comprehensive revenue and yield management across all ad demand whether sourced directly or exchange sold. No other SSP offers publishers and opportunity to monetize all ad impressions versus just the ad impressions left over. We think this will provide unparalleled insight to publishers on what inventory they should sell directly versus via RTB.
Will you be building a publisher acquisition team to sell this new solution into?

We already have a Publisher Solutions team that sells in US and EU, led by Andrew Kraft, SVP Technology Sales and Client Services at Collective. Andrew and his team are dedicated to selling our suite of media and technology solutions to publishers. We view ourselves as a strategic partner to publishers helping them more effectively monetize data and content to maximize revenue.