Ari Paparo Discusses The AppNexus App Marketplace And Its Value To Ad Tech Partners And AppNexus Users
by Ciaran O'Kane on 5th Dec 2011 in News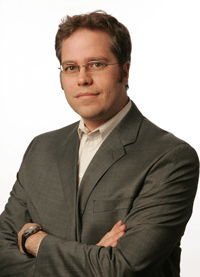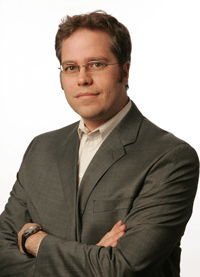 Ari Paparo, SVP, Product Management at AppNexus, discusses the AppNexus App Market and its value to the ad tech eco-system.
Can you give some overview on the new AppNexus App Market?

The AppNexus App Marketplace allows our customers to integrate third-party applications into our Console user interface. This means that buyers and sellers of inventory can choose their preferred, best-of-breed, partners for data, rich media, privacy, forecasting, or whatever other needs they have, and access those partners with a single login and with integrated workflow solutions.
It's probably easiest if I give an example. Many of our customers use data providers like Excelate or Lotame as part of their media buying process. Before the launch of AppNexus Apps the client would have to login to the data provider's UI to manipulate and discover data segments, then an email request would be sent to us to provision the segment to the AppNexus account. Now, the user can click into the data providers UI directly from the AppNexus Console, and after building a segment can provision it with one click, or even choose to apply the segment to a specific campaign within their account.
Some have pointed out that several buy-side vendors already offer semantic and behavioural targeting choices through their UI? How does the AppNexus App Market differ from these existing offerings?

We have also offered semantic and behavioural integrations previously, but there is a key distinction with what we're doing now. When we looked at the vendors in this space, we saw that they were all highly differentiated based on the way the manipulate and add-value to their raw segments, and these differences were not reflected when they were presented in a DSP interface as a single long list. For example, in Lotame's app they present their forecast for the amount of deliver a segment will get when run on AppNexus inventory. Excelate's app allows the user to search for keywords associated with segments and build custom combinations before use. The AppNexus App program allows vendors to innovate and differentiate rather than presenting the lowest common denominator user experience.
Why build an App Market – and what value does it have for the eco-system?

We all know about the "Luma Slide", a symbol of fragmentation and confusion. One answer to this confusion is to integrate every piece of functionality into a single stack, but this necessarily means less choice and innovation with a "one size fits none" result. We believe that by minimizing the friction of integration and interoperability we can allow buyers and sellers to choose the best data provider, the best rich media provider, the best forecasting system, etc, all tailored to the needs of their specific organization.
Why would an ad tech vendor, integrated with AppNexus, want to build an app? What's the value for your partners?

Since the announcement we've been overwhelmed with interest. The value proposition for an ad tech vendor is pretty simple: apps make it easier for AppNexus customers to use your product by eliminating friction from integration. In addition, it is currently free and without obligation to build an app, and integration is quite straight-forward.
How does this type of innovation help existing users of the AppNexus platform? Access to better tech? Ability to build the most competitive stack for their business needs? How will they benefit?

First, AppNexus Apps give our users the ability to choose vendors based on their quality, rather than the cost of doing business. But just as important, the AppNexus Apps technology is also available to our customers directly -- many of our buy- and sell-side customers are already building apps for their internal use, for the use of the advertisers and publishers they work with, and even for the general use of any other AppNexus clients. We can't wait to see what they come up with!
At the initial launch we saw a lot of buy-side app offerings. Are we likely to see tools built for the sell-side as well?

Yes, we expect sell-side apps to come fairly quickly. Publishers are often deeply connected with a limited number of vendors and the benefits of close integration should be clear as this program expands.
Will we see apps beyond semantic and behavioural targeting over the coming months? Will see focus switch to other areas dynamic creative, inventory management, etc?
Yes, we have 10+ more apps under development currently and they cover a wide area of functionality including rich media, social marketing, data analysis, inventory, etc. If you would like to create an app, please apply at http://www.appnexus.com/apps
Ad NetworkAgencyDACHDisplayDSPEMEAExchangeProgrammaticTargetingTrading