Struq's Andrew Morsy On The Company's Place In The Eco-System, Its Relationship With Agencies, & Staying Ahead Of Retargeting Commoditisation
by Ciaran O'Kane on 24th Feb 2012 in News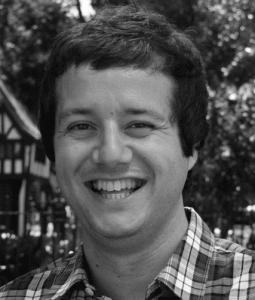 Andrew Morsy is Sales Director at Struq. Here he discusses the Struq personalised targeting solution, the company's relationship with agencies and how Struq is staying ahead of the comoditisation of the retargeting market.
Agencies are beginning to adopt retargeting now as part of their model. What is Struq's view on this adopted agency business model?

Retargeting is critical for advertisers as it converts browsers into paying customers, lengthens customer lifetime value and increases revenue per user. Agency adoption helps educate clients about the power of ad personalisation – that in order to persuade users to buy your product or service, it is imperative you deliver a personalised relevant ad to persuade that user. That has fuelled the adoption of Personalized Video and Personalized Pretargeting (advertisers acquiring new users) by advertisers and agencies.
Can companies like Struq really work with agencies? You clearly have client direct relationships in the ecom space? Aren't you competition for the agencies?

Agencies are experts at what they do – they are aligned to plan and buy media as effectively as possible for advertisers.
Struq's technology enables advertisers to acquire users at half the cost of any other retargeting provider.
As a result, the majority of Struq's business is through media agencies as they seek to provide the most efficient means to spend money that results in post-click revenue for their clients.
Does Struq really need to work with agencies? Clearly the client direct relationship has paid serious dividends? Why would Struq need to work with agencies?

Struq powers post-click performance across the marketing funnel for Marketing Directors and Media Buyers alike. Both the Media Buyer and the Marketing Director have the same objective, to persuade users to buy products at the lowest possible cost.
Struq enables media agencies and clients direct to buy Personalized Video and Personalized Display advertising that delivers lucrative post-click revenue.
Retargeting is becoming an increasingly commoditised product – how is Struq differentiating itself from the competition?
Struq works solely with the largest brands in the verticals of ecommerce, retail, finance and travel across 19 markets. All of these brands have tried multiple vendors and continue to work with Struq solely because Struq automates the delivery of a post-click CPA because we understand the value of a user and what makes a user click and buy.
Struq ascertains which users are valuable to an advertiser. We then target the right users to hit an advertiser's post-click CPA/COS/ROI target with fully personalised creative. Struq then provides unique insight to clients, enabling advertisers to understand which products, creative elements, publishers, etc. drove post-click performance for them (which they then frequently leverage across their other marketing activity).
Struq has applied our core targeting technology across display and video to deliver lucrative post-click performance across the marketing funnel for advertisers.
Is Struq's technology proprietary and how do you compete against the growing number of DSPs offering dynamic creative solutions – particularly Invite which, according to rumours, will have a dynamic creative component (Teracent) built into its new iteration?

Unlike the majority of the RTB market, Struq has built its own DSP, Bid Optimisation Engine, Recommendation Engine and Dynamic Creative Optimisation Engine. These needed to be proprietary to enable the data to be extensible so that we could extract the value out of data to make user level decisions. Struq determines the display ad content, media placement, targeting criteria and bid price in real time based on data intelligence. The result is that Struq acquires a user at half the cost of any other video, display or retargeting provider.
Struq is looking to position itself as the leading Ad Personalization Company in the market. Can you talk to us in more detail what ad Personalization really is?

Advertising is a communication to persuade users to buy a product or service. Struq is transforming that communication from a generic push communication to a relevant personalised communication.
Personalised Retargeting by Struq showed that by delivering relevant ads to consumers, they were 12 times more likely to click and buy a product or service. Ad personalization breaks the one-size-fits-all paradigm, it is about making each ad both personal and relevant to each user. Ultimately, it leads to greater post-click revenue for advertisers, higher quality of ads for publishers and a much better experience for end users.
Struq is now bringing that level of performance to advertisers across a user's entire decision making process.
You are rolling new products around video. Can you tell us a more about these new products? Are you simply launching these products in response to what Brainient has starting offering in the market?

Struq's core purpose is serving personalized, relevant, performance-driven ads to users.
Struq is a single point for advertisers to persuade users at every stage of the buying process across any channel. Struq is able to both identify new prospective customers and convert prospective customers at scale through personalised display and video. Advertisers need to use an integrated offering across channels to gain understanding and insight into what drives customers to buy their products.
We have applied our core targeting technology across these mediums to deliver lucrative post-click performance across the marketing funnel for advertisers.
How have you seen the market evolve over the past 12 months and where do you see it heading in 2012?

The economic climate is bleak for 2012. Advertisers need people to click and buy products through their advertising to justify spending money on marketing in a tough economic climate. Struq's Personalised Video and Display ads make ads relevant to consumers, which enables advertisers to make on average £20 in post click revenue for every pound spent. Struq's Personalized products seek to meet the needs of advertisers in a tough economic climate.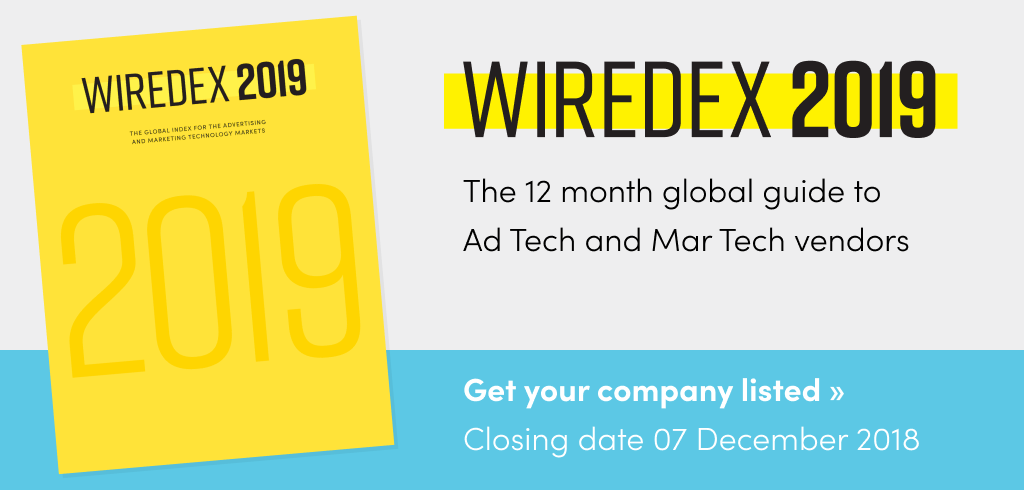 TagsAd NetworkAdvertiserAgencyDisplayDSPTargetingTradingTrading Desk