That IAB £1 Billion+ UK Display Number In Full: Overall Growth In Display Up 13%; Social Upto 21% Of Total Spend; And Video Up 100% On 2010
by Ciaran O'Kane on 3rd Apr 2012 in News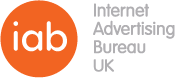 IAB/PwC UK online ad spend Study For 2011 is out today. The big story is that digital ad spending is up £687 million on the 2010 figure, and now stands at £4.784 million. Search returned the biggest growth in all the channels covered by the IAB/PWC report, but display showed a healthy 13% like-on-like rise on 2010.
The display figure for 2011 was £1,128 million. The IAB has wisely broken out the social figure, although it's an amalgamated figure for Blogging platforms (such as WordPress) Twitter, Linkedin, Facebook and YouTube. This is confusing to say the least given that YouTube and most blogs are running standard IAB units – and a lot of YouTube's inventory is available through AdX.
The social display number now stands at £240 million, and represents a 21% share of the total display figure. Video was also a star performer, growing over 100% from 2010. The full breakdown of the display numbers are available below. There's still no detail of the automated channel figures. Or indeed how big the ad network market actually is?