APAC Round-Up: MediaMath Enters Australian Market; Rise of Weibo in APAC Region; Effective Measure Moves Into Emerging Asia
by Romany Reagan on 25th Apr 2012 in News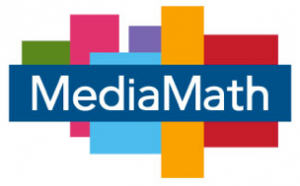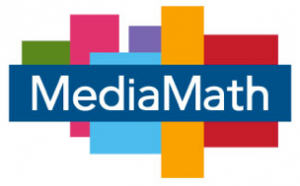 MediaMath Makes In-Roads Down Under
MediaMath, a leading DSP, announced last week that it has expanded into Australia via a partnership with Australian technology company, Kinected Corp.
As part of the move, Kinected has struck a licensing agreement with MediaMath to oversee the management of bids for advertising inventory. The partnership will be managed from their offices in Sydney, Australia by the founders of Kinected, Gary Hardwick, Mick O'Brien and Ross McNab.
Mike Peralta, MediaMath CRO, comments: "We're delighted to be partnering with Kinected to bring MediaMath's TerminalOne technology to the Australian market. As the market expands in APAC, we are able to help brands and agencies trade in the new data-driven advertising marketplace, empowering them to deliver results and focus on strategy instead of performance optimization. This is a very exciting time for the sector and we're excited to be at the forefront of these developments"
Chinese "Twitter" Helps Baillieu Reach Voters
Victorian Premier Ted Baillieu and Opposition Leader Daniel Andrews have embraced the Chinese-language Weibo, a Twitter-like service, in a bid to connect with the Chinese-speaking voters in Victoria, Australia. Mr Baillieu opened a Weibo account last Monday and attracted more than 23,000 followers within the first two days.
His first message, in Chinese, was: ''Dear Weibo users … this is the official Weibo of the Victorian Premier Ted Baillieu. From today on, I will regularly update you on the Coalition's policy and political stance. Please feel free
to interact and discuss with me. Many thanks.''
Mr Baillieu's special adviser for the Chinese community, Gladys Liu, told Fairfax: ''The Premier is very serious about engaging with the Chinese community in Victoria. It is the largest non-English speaking community in the state.''
His venture into Chinese-language cyberspace was also spurred on by his opponent in the Parliament, Daniel Andrews, who had opened an account a week before him. Mr Andrews has 362 followers. The messages left on Mr Baillieu's account are a mixed bag of compliments and complaints.
Weibo is enormously popular in China, with more than 300 million registered users. Weibo's official partner in Australia estimated there are more than half a million users there.
This could be a big move showing Aussies have recognised the strength and size of Weibo, which could be effectively considered one of the largest publishers in Asia. This use of non-western technologies in Australia's social space could set Weibo as an upcoming important platform in the region.
Effective Measure Invests in Emerging Asia
Effective Measure, a provider of digital media planning solutions in emerging markets, announced last week its Asia focus with three senior executives, including Founder and Senior Vice President of Market Development, James Robertson, appointed to its new regional head office in Singapore. Joining James in Singapore are South East Asia (SEA) Regional Director, Dinesh Arasaratnam and India Vice President, Abhimanyu Sareen. Together with a team of Asia-based digital specialists, Robertson, Arasaratnam and Sareen will work across Asia to support the developing digital ecosystem.
Richard Webb, Effective Measure Chairman, comments: "Investing in emerging Asia is one of Effective Measure's top priorities. With a proven, dedicated team now in place in Asia's media hub, Singapore, we look forward to significantly expanding our investment and presence in this fast-moving region while contributing to digital best practices."
James Robertson, Effective Measure Founder and Senior Vice President of Market Development, adds: "Our solid footprint and detailed demographic profiles of online audiences across Asia have helped guide our global clients such as Group M, Starcom MediaVest and Omnicom Media Group to make more comprehensive media planning decisions. We are optimistic about the emerging Asian market and are committed to actively help realize its full potential."
Effective Measure currently showcases Internet activity from over 170 million unique browsers and demographic data from over 400,000 active panelists in South East Asia. In the month ending March 2012, 8.1 billion page views were recorded, with 7.5 percent of this accorded to mobile. The SEA Internet audience is identified as being health-conscious and as risk-taking Early Adopters.
Dinesh Arasaratnam, Effective Measure SEA Regional Director, is bringing his experience to the team: "Education is also critical for market growth and with metrics collected from over 170 million online browsers in SEA, we are in a good position to work with key industry partners and better inform advertisers on the potential of digital. This was a large focus of my previous role as MENA Regional Director and I look forward to using this experience to lead our SEA team into the next exciting phase."
Newly appointed Effective Measure India Vice President, Abhimanyu Sareen, has a positive outlook on the Asian expansion, "India's emerging digital industry is an exciting challenge in that it has so much room to grow with the current local population estimated at 1.2 billion. Along with Effective Measure's South East Asia focus, our upcoming work in India will help develop the region's digital market into a world-class environment."
AdvertiserAgencyAPACAustraliaChinaDSPMeasurementMedia SpendProgrammatic