The PostView: Why The Ad Tech And Agency Models Are Beginning To Collide
by Ciaran O'Kane on 4th May 2012 in News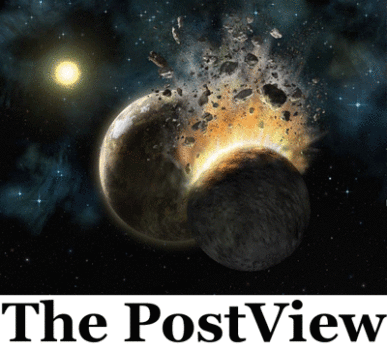 The PostView is a new column written by senior execs working in the European online advertising industry.
The lines continue to blur in the media buying eco-system. MediaMath's recent announcement that it is spinning off a new breed of agency is potentially a sign of things to come.
You have to ask yourself: does a move like this accelerate the ultimate demise of the traditional agency model? Clearly the issue is far more complex to be able to answer definitely, but there is overwhelming evidence that supports the idea that the agency model is evolving.
All the agency groups are already preparing and executing on this new course of direction. WPP recently launched the Fabric Worldwide division - a business unit squarely focussed it seems on data and the application of it through media communications. They also developed Xaxis, GroupM Next and other initiatives. VivaKi has its VivaKi Nerve Center, an entity within the group to help clients navigate the ever changing digital and addressable landscape - and of course the other groups such as Omnicom and Havas have functions performing similar roles.
The idea of an ad tech company however moving more into the service space makes a lot of sense. Firstly, it could be argued, that only a handful of the companies operating in ad tech are fortunate enough to have landed the big agency group trading deals/preferred partner status. If you do not have this access to demand, then companies left in the cold are forced to build closer relationships with direct end advertisers. We will certainly see more and more of this happening over the next 12 months.
Secondly, it is fair to say that a lot of the talent working within the ad tech companies is perhaps on a different level to the majority of agency planner buyers sitting within the agencies (excluding the new digital hubs such as Xaxis, VivaKi Nerve Center, Accuen, et al). This talent is savvier with regards to the use of technology, possess more nous around the applications of data and most importantly, know how to better execute their own technology. It is surely their belief that by servicing the end client directly in a technology and data driven environment, they can add more value than the traditional agency would (not forgetting the financial incentive to do so).
While ad tech companies may move more into service models by going direct to clients, the agencies are increasingly morphing into tech companies. Some license, some build, some borrow, but the strategic direction is to build their businesses with technology at the core of their offering. Demarcation could be at an end - and for this reason it's becoming increasingly difficult to define the roles of both ad tech and agency.
Ad tech moving into the agency space will not doubt raise some eyebrows for the top brass within the agency groups. How dare they deviate from their original business model of being just a pure technology provider? But isn't this exactly what agencies are doing, adapting their business models by launching of their own tech hubs? You could argue that the ad tech companies are more conflicted - but this conflict accusation will presumably arise because they opt to service a client using their own technology. This is precisely the same challenges that some of the agencies face.
The agency groups that license versus own/build will be more agnostic. But only to a certain point. They will have a preferred partner. They absolutely have to. One platform will command the majority of spend as it enables the agency to add and extract more value from that particular vendor relationship. So is this not the same conflict that an ad tech company would face if they too preferred to use one platform that was inherently in their own best interests?
What could be most interesting in all this is how the service model adapts if/when more technology based companies move into that space. Doubtless they will have Noticed the incredibly tight margins service businesses operate on and no doubt they will be planning to automate as much process as possible to streamline the human workflow. But how do you automate relationships? How do you automate responding to clients on a Friday evening at 5.30pm? Maybe this new breed of service is exactly what the industry needs. Maybe the major agencies will be grateful for ad tech ushering in a new way to service client business. Whatever happens, we are certainly going to see more and more agency/ad tech collisions. Did the LumaScape just get more complex?