Social Media Meets Big Data: Affectv Announces Open Graph R&D Partnership With Leading Universities
by Romany Reagan on 11th Oct 2012 in News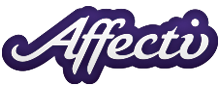 Social targeting company Affectv is opening up its proprietary aggregated social data for a limited period. They plan to enable and empower others to extract value from it and to further understand human interactions and our digital social experiences. The initiative kicks off with King's College London and will roll out to Edinburgh University, Indian Institute of Technology and University College London with the aim of sparking innovation within the social media interaction industry.
Understanding (and thus leveraging) the value of social data has been a challenge for the industry. With this new initiative, Affectv aim to help uncover insights and trends in how social interaction across media platforms affects certain outcomes, for example:
• Can you identify interests based on someone's social graph?
• Can you infer brand favourability through analysing a person's social graph?
• Can you predict purchase intent from social endorsement?
• What social signals reveal the strength of a social connection?
Global brands currently use Affectv's Persona technology to identify the most influential social groups and individuals, enabling brands to more effectively target their customers. With Big Data currently at the top of most marketers agendas, aggregating and analysing social data is set to continue to drive increasingly targeted advertising. Helping to understand the value of this which in turn helps to demonstrate its effectiveness is seen as vital.
Pravin Paratey, CTO, at Affectv, comments: "By making our (anonymous) data available to the next generation of developers, we're hoping to generate leading-edge innovation as well as stimulate wider debate about how to best analyse this exponentially-growing rich data source."
Dr Katarzyna Musial-Gabrys, of Kings' College Computer Science department, and a specialist in Informatics and intelligent systems says of the initiative: "Complex social networks are at the heart of brand marketing, however very few companies actually understand this. Availability of Big Data has created a new set of challenges for effective social network analysis and we're looking forward to some very exciting developments with the Affectv project that enable deeper understanding of how sophisticated data mining can help to find and target influential consumers."
The Open Graph Initiative will consist of two open challenges per quarter. Each quarter, Affectv will release the results on its website. Credit will be cited for the relevant parties that uncover the most interesting insights on human behaviour on the social web and receive press coverage. Affectv will publish a series of white papers around the initiative throughout 2012 and 2013.