'EMEA Programmatic Predictions for 2013', by Laurent Boninfante, EMEA MD, Acquisio
by Ciaran O'Kane on 29th Nov 2012 in News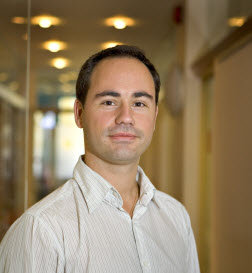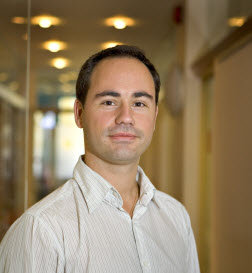 Programmatic advertising has brought a wealth of new innovation. It has completely re-invigorated the display market, enabled search marketers to easily extend skills and services into a new channel and created a RTB market that has grown from USD $0 to $2 billion in just the last three years.
The International Data Corporation (IDC) has been tracking this topic closely, and its Real-Time Bidding in the United States and Worldwide, 2011-2016, is well worth a read (you can find it on the report sponsor PubMatic's website). RTB is possibly the fastest-growing digital ad segment in history, and the report predicts it will grow to $13.9 billion spend worldwide by 2016, but how does this break down into EMEA? Are some markets more ready than others? How do we assess the geographical variations? In an attempt to answer some of these questions, let's take a look at a few examples.
The United Kingdom
The UK closely follows the US in terms of internet advancement, and is Europe's most digitally-aware nation, according to OfCom (the media and telecoms watchdog), so it is unsurprising that its online advertising industry is similarly strong. According to the IDC, the UK will deploy RTB for 29% of indirect display ad sales and 12% of the total online display market, doubling the 2011 percentage and spending $212 million in 2012. Inventory has grown considerably this year due to the increase in private marketplace activity and by advertisers upping their focus in tandem. At a recent IAB event, Sky shared that it was spending 35% of its display budget on RTB in 2012 and could well up that to 50% in 2013, while eBay has apparently devoted 40% to RTB-based advertising over the year. Looking forwards, the IDC predicts that the market will grow, more slowly but still strongly, to $881 million by 2016, with RTB taking a 27% share of display spend.
Spain
The IDC report did not measure Spanish RTB activity, but that does not mean it isn't worth exploring. Generally, the Spanish market is doing well, with the IAB Spain's H1 2012 ad spend report announcing that internet advertising spend exceeded that of print for the first time. It is a country we are spending an increasing amount of time in, due to the appetite for data-driven advertising, and I recently explored the region over on the Acquisio blog, which, despite the troubled climate, will double its total online ad spend from $1 billion to $2 billion between 2010 and 2015 according to eMarketer. Regarding RTB, the Rubicon Project has recorded RTB growth of 26% for H1 2012 and the general increase in inventory being made available by publishers in the region will add further growth in the months and years to come. However, there are also challenges, such as the many different formats publishers deploy which makes automated advertising difficult, which will need to be addressed if RTB is to deliver on its potential here.
The Nordics
Another location that has not been detailed yet by IDC, the Nordics has still caught the attention of both ExchangeWire and the advertising market for good reason. 'In the Lead up to ATS Stokholm' and 'The State of Display Advertising in the Nordics & How It's Connected to Salmon' both offer some superb insights into the region, backing up what we at Acquisio have found; i.e. that this is a technologically innovative market with a real preference for performance-based metrics. Due to the fact consumers tend to prefer national online media, the Nordics have a more local than global display advertising market, while publishers are still trying to identify and assess their commercial opportunity, or rather commercial risk, before jumping in.
France
While behind the UK and Germany, the IDC report found that France's RTB spend rose 120% in 2012, from 4% of display spend in 2011 to 8% this year, while RTB now accounts for 24% of the indirect display ad sales. Edgar Baudin of Gamned's comments in ExchangeWire recently show why the French market has been an eager adopter of RTB. Along with early global innovators, there have been a range of interesting home-grown offerings encouraged to enter the market while media owners are waking up to the need to deliver at least some advertising in this fashion, giving weight to projects such as La Place Media and increasing available inventory.
Japan
Japan's growth trajectory is the steepest, at 300% this year, according to IDC, and increases from $47 million to $1.1 billion over five years, up to 2016, taking 24% of the total display market. This is again fuelled by indirect activity from networks and exchanges which will increase their share of RTB display spend from 6% to 68% by 2016. By 2014, Japan's RTB spend will outstrip the UK, while it is already larger than that of France or Germany. With native innovation, strategic partnerships with US companies and new providers entering the Japanese market with increasing fervour, it's easy to see why. Publishers are in part still reticent to relinquish their control over both creatives and price, but will be encouraged by the increased availability of private marketplaces.
Possibilities & Predictions
While each of these countries has its differences, we can still identify some broad themes to help identify potential spikes in RTB based on the local market, media strategies, agency appetite and technology choice, all of which impact its popularity, availability and success.
Indirect sales via exchanges and networks is going to increase its share of RTB spend, meaning that markets with sophisticated options already will reap the benefits. The UK is the strongest outside of the US already, but France, Germany and Japan are also robust in this regard.
- The activity of major players will also steer RTB interest and availability, with the likes of Facebook Exchange playing a central role.
- RTB will also undoubtedly innovate and invigorate other channels,just as it has with display. As well as social, mobile and video RTB display are going to continue to rise rapidly, and in the future we should be able to track RTB against broader channel growth in local markets.
- Standardisation of both ad formats and workflow is going to mark some countries out as leaders, as others play catch-up. While local markets can and do successfully create national ecosystems, with the increasing globalisation that technology engenders, it will probably become difficult to grow RTB to its full potential without a certain level of homogenisation that better fits the automation and integration of the dynamic.
- Privacy concerns are a going to continue to be a factor for all markets, but countries such as France are particularly sensitive to them. The potential impact of cookie curtailment is as yet unknown, but the IDC reports many feel it may only create a 10% drop.
- The skills and talent available in each country will help to shape the future of its RTB market. Agencies now need Math Men far more than Mad Men, as the saying goes, and the demand for data-powered insights means this distinction will increase further still. Data management company Krux estimates RTB exchanges now account for 40% of data collected online; and those that have the ability to harness, understand and apply that data will rise to the fore. I expect that search marketers will be more readily able to provision RTB than classic display buyers due to its programmatic qualities, but mastering the manipulation of data is the primary skill required.
- Increasing the quantity and quality of inventory is another marker for growth, so watch out for premium publishers adopting RTB for at least part of their display inventory. Brand-led advertising will also increasingly be conducted in this way as niche offerings and private exchanges that cater for more creative, controlled campaigns emerge, which will have a big impact on the size of those markets. In tandem, publishers will also increase their comfort factor around RTB as they find ways to participate, for example in private marketplaces, in a way that does not reduce the value of their inventory.
- Technology choice is one of the biggest factors that will evolve particular markets more quickly than others, and it's no surprise, considering the meteoric rise of RTB, that the sector is still highly fragmented. A Google rep said recently that agency staff lose six weeks per year navigating the different technologies in use, so just as technical know-how is in great demand, so is technology that simplifies the process. The rise of integrated platforms that help agencies and advertisers manage not only RTB activities but also every aspect of the online advertising across all channels provide conversion and attribution capabilities impossible to achieve with a suite of disparate tools. The markets that have access to these more sophisticated technologies and can therefore bid for and buy inventory more intelligently will undoubtedly be able to achieve more.
While it is impossible to predict the exact patterns of markets, the advertisers, agencies and technology suppliers who excel at real-time bidding will be the ones who can fully access the opportunity, use the right blend of media, channels and audiences, deliver the required creativity for brands and understand, integrate and manipulate the data, insights and activities to drive further RTB success.
AgencyAPACDACHDisplayDSPEMEAExchangeTradingTrading Desk