Programmatic, Coming to a Street Near You
by Ronan Shields on 2nd Jul 2015 in News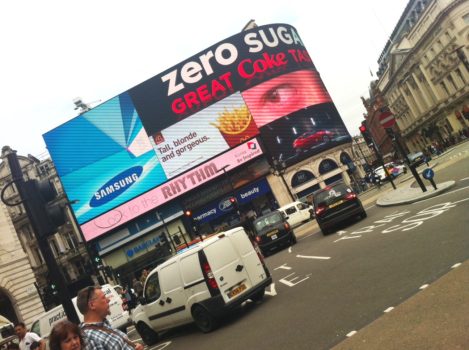 Programmatic media-buying technologies are taking over the internet at a rapid pace, so much so that traditional offline media is the new frontier for the tech. Programmatic, digital out-of-home (DOOH) has been pioneered in APAC, and is now being exported around the globe. ExchangeWire charts is progress.

The means of buying OOH media space using programmatic technology has been piloted in Australia for well over a year, and is about to be exported to other parts of the region; plus Europe is also on the roadmap with the launch date there imminent.
The potential disruption of programmatic media trading will be discussed at next week's ATS Singapore, during a panel session entitled 'Joining the Dots – Why Programmatic Can Solve the Multi-Channel Conundrum', where Vicki Lyon, Site Tour, CCO, will share her experience of rolling out the tech in Australia.
Site Tour is part of a specialist consortium aimed at developing the opportunities in this space, along with IPG Mediabrands' programmatic buying division Cadreon, plus Brandscreen, that has been running over 1,000 OOH screens that can display media traded using programmatic technologies.
Site Tour, effectively an ad exchange, recently inked a contract with programmatic video advertising firm TubeMogul to allow advertisers to programmatically purchase video ads on billboards, kiosks, and elevator screens in Australia.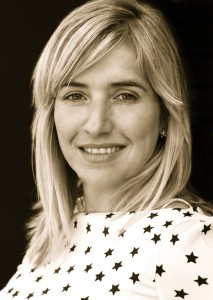 The pairing has extended this relationship to the UK where they are imminently to launch the offering. ExchangeWire caught up with Site Tour's Lyon (pictured) to learn more about the offering.
ExchangeWire: How precise is the targeting? For instance, is it possible to target audiences in real-time? If not, how close can you get to that?

Vicki Lyon: Advertisers can target with incredible precision. Location targeting blows most programmatic channels out of the water, literally down to the 'X, Y' coordinate of a single screen. Time is down to the individual 15 second ad slot and context is driven through the hyperlocal environment – commuting, shopping, working, gym, or socialising. Advertisers buy on CPMs as standard, audience numbers behind each adslot are fed up through the bid request and auctions take place in real-time.
It's important to note that OOH in most cases is a one-to-many medium, not a one-to-one; so the advertiser is buying bundles of impressions with every adslot purchase. Audience data supplied by media owners is currently based on trend data but is moving towards real-time data with advancements in real-time data feeds, like facial recognition technology and beacons; but again, it's aggregate data here that counts, not one-to-one targeting.
How do you verify increases in ad effectiveness (as attested to in the promo video linked to above) in the digital out-of-home sector?

Location is the new cookie. Consumers spend 90% of their money in brick and mortar stores. In and around these stores, advertisers can now target the path to purchase, the point of purchase and upweight and down-weight areas where their own products are underselling and overselling, in real-time.
This can be done with in-store sales (till) data, if tracked by the advertiser, which can be fed back to update the creative in specific retail environments. This data is first-party client data and can be combined by the advertiser with Site Tour's data for a more holistic look at the campaign. If you're looking to sell more product, you can't get more effective that this.
In programmatic desktop, etc, the main stock in trade are KPI's, such as CTR, etc. What is used in the in the OOH sector, are there alternatives, such as footfall counters, etc?

It's obviously not a clickable medium, but does it need to be? Is programmatic TV ever going to be clickable? In programmatic DOOH, advertisers decide the precise locations of their ad, the precise time to show it, and the likely audience to whom it's being served. Beacon technology and mobile location-based networks are obviously growing in popularity, and the OOH sector makes use of it.
What is the lag time in receiving these results?

Advertisers can get a real-time feed on the impressions they've purchased in specific locations at specific times. It's no different than online, in that sense. With sales data, as the data in this instance is first-party client data, that will depend on the client, but many do make use of real-time data.
I've done some research about Site Tour's Australian operations, and there have been calls for programmatic digital OOH to adjust pricing models to be more suitable to the medium; given that it is a one-to-many medium, and programmatic have thus-far been mainly used for one-to-one media. Firstly, what are the pricing models do you offer?

Pricing models on offer are a collation of footfall across each panel, which gives the average CPM according to the amount of traffic the panel receives. It is then aggregated over a day, which gives the effective CPM. In a sense, it's like online, but it's one to many. So, let's say my 15-second ad is served to 1,000 people at a sporting stadium and the CPM is $10, then the cost of serving that ad is $10. In online, you'd need to serve that same ad 1,000 times to deliver the same amount of impressions.
What do you say to those who doubt you can replicate the one-to-one, personalisation success of programmatic for in-home channels, in what is still a one-to-many medium?

Programmatic digital OOH is not a one-to-one solution, and we don't believe that it is meant to be. OOH allows for more granular targeting to specific locations, where you can update creatives on the fly based on specific data.
Traditional OOH is a broadcast medium bought in two week blocks. What programmatic digital OOH allows the brand to do is add it to their current screen strategy alongside mobile, desktop, personal devices, and TV, so the advertiser has a holistic view of their campaign and access to premium environments, where they can run their video campaigns at the point of purchase.
Since there is a lack of premium video inventory in the market, we are effectively opening up a new screen for advertisers to attract relevant consumers. Big screens were designed to reach many people at a time, not one at a time, so OOH will always be a one-to-many medium, just like TV, and there's no attempt to change that. Programmatic digital OOH just brings the capabilities of the medium to life!
In the same piece linked to above, one source also questions if OOH has the same: 'advertiser demand'; 'available data' & 'environment of OOH vendors'. What is your response to these concerns?

We are not talking to OOH buyers about OOH budgets. We are opening up a new revenue channel for OOH, which is coming from online. This is an opportunity for digital buyers to create an all-screen strategy using digital video where budgets are in abundance.
They are able to use the same methods as they do to purchase online video inventory; but now the screen is in the real world, facing multiple consumers at the same time, extremely close to the point of purchase. We've got to stop getting caught up in what online offers versus OOH. If one medium can't replicate some of the data that online offers, does it stop it's ability to be a programmatic medium? Of course not!
Earlier attempts to fuse digital and OOH in the UK have involved mobile operators (for instance the EE and Posterscope tie-up). Is there a similar tie-up in this execution/partnership?
We are working with a range of different data suppliers to increase granularity. That may be mobile operators, but it also may be weather services, till and sales data, and more. The more data the better. We want every ad slot to have as much data as possible around it.
What assurances can you make regarding advertiser concerns about 'environment of OOH vendors'? (Presumably this is over concerns for brand safety.)
DOOH screens are typically only ever placed in a brand-safe environment, and the advertisers pick their screens right down to the longitude and latitude of the screen; thereby preventing any concerns around unsafe environments. We can provide granular data for each panel so the advertiser is confident in the position of its campaign. This is an environment that also allows for complete playthrough of a video ad. You will never have your ad stopped at the beginning.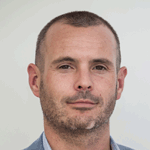 ExchangeWire also caught up with Nick Reid, TubeMogul, MD, UK (pictured left), to learn more about the UK execution. Although unable to name the launch client for the initiative, Reid did say that, although programmatic, digital OOH was in its infancy; and it was demand from advertisers to buy all their ads from a single platform that spurned his company's interest in adding the offering.
"One platform to do all ad buys, easily, is what we are trying to achieve and this innovation allows us to offer this. We are excited to bring this product offering to advertisers and to be working with Site Tour to bring it to them. We look forward to expanding the relationship between Site Tour and TubeMogul as demand grows," he added.
What pricing model will you adopt?

We will be charging on a CPM model. What needs to be understood is that this programmatic offering is programmatic in the very strict sense in that it is using technology to make the ad buy. It does not use technology to measure high volumes of data to make the ad buy. Because of this, a CPM model is really the best way we can charge for the product.
For instance, as regards the 'data available' to advertisers, are the ROUTE data and insights able to be used to improve targeting?

Not at present, but we are working with Site Tour to integrate additional data and insights around Q4.
What assurances can you make over advertiser concerns about 'environment of OOH vendors'? (Presumably this is over concerns for brand safety).
There should be no concerns, as the buyer will know exactly what locations they are purchasing when they make the purchase. This is strictly a POS digital OOH offering, so you won't find issues where a billboard featuring an explosion can be found in an airport (for example). The buyer will always know which locations they are purchasing and won't need to put Brand Safety barriers in place. This will need to be adjusted as our partnership expands and we offer more inventory to advertisers.
What moves have had to be made about standardisation of ad formats? 
There are just two ad formats that can be purchased – horizontal and vertical. The advertiser will need to optimise their ad in order to meet the dimensions on offer. We will, of course, need to revisit this question as more inventory types come online.
ATS Singapore takes place on 6 July, click here to read more about other debates that will take place at the event.
AdvertiserATSAustraliaCross-ChannelDOOHEMEAMedia SpendProgrammaticSingaporeTargeting