Global Video Ad Spend Reaches USD$16.1bn; Marketing Costs Up 30% in June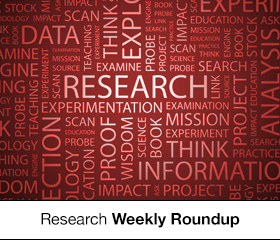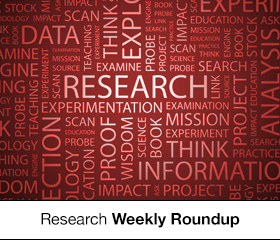 ExchangeWire Research's weekly roundup brings you up-to-date research findings from around the world, with additional insight provided by Rebecca Muir, ExchangeWire, head of research and analysis. In this week's edition: global video ad spend reaches USD$16.1bn; marketing costs up 30% in June; and 90% of marketers increasing programmatic spend.
Mobile video to grow 78% by 2016
Online video viewing will increase by 23.3% in 2015, and again by 19.6% in 2016, according to ZenithOptimedia's 'Online Video Forecast'. The growth is fuelled by increased global smartphone and tablet penetration, with video consumption on mobile set to grow by 43.9% in 2015 and 34.8% in 2016. Video consumption on non-mobile devices will see modest growth in 2015 (9.5%) and fall in 2016 (6.5%).
Global ad spend on video is set to grow by 28.9% to USD$16.1bn in 2015, reaching USD$23.7bn in 2017, when it will account for one-eighth of all internet ad spend. Online video ad spend in the US accounted for 52.9% of global video ad spend in 2015 (USD$8.5bn). Italy and the US had the highest proportion of online video spend accounting for 16.5% of total internet spend, followed by Taiwan (15.8%) and Latvia (13%). Mark Waugh, global managing director, Newcast commented: "Brands are finding online video a particularly effective way to reach these valuable audiences, not just with advertising, but also with branded content".
Mobile marketing costs up 30% in June           
Cost per loyal user (CPLU) increased 30% in June to USD$3.20, a 40% year-on-year rise, according to the Fiksu Index. App downloads increased 24% from May, totalling 8.3 million downloads, this ever-increasing number of apps is providing marketers with a greater inventory for in-app advertisement. However, the challenge of precisely targeting users remains, with brands spending more to find loyal users.
Cost Per Install (CPI) saw a 21% month-over-month decline on iOS (USD$1.15 versus USD$1.46) and 9% month-over-month decline on Android (USD$2.12 versus USD$2.33). Despite falling costs on both platforms, the figures mark an increase from June 2014. This can be attributed to a number of factors, firstly research by Nielsen highlights that despite a 63% rise in user engagement time on mobile, consumers are interacting with the same number of apps as in 2013. Secondly, the rising demand for video, which performs well for marketers, has aided price increases. Micah Adler, CEO of Fiksu said: "June's results reflect the ongoing evolution of the mobile marketplace, as marketers continue their struggle to gain screen time with users. Increased competition for limited attention is causing a rise in overall costs". 
Programmatic spend on the rise
In Europe, over 90% of marketers are looking to increase their programmatic spend in the next 12 months, with 40% expecting to increase investment by more than 31%, according to research released today [August 6] by IAB Europe. Targeting efficiencies was cited as the top reason for investing in programmatic by advertisers (78%) and agencies (85%); whilst for publishers, maximising media value (60%) was the main reason.
For advertisers and agencies, keeping control of first-party data was cited as the main reason for bringing programmatic in-house (79% versus 70%). Publishers cited better monetisation of inventory (71%) as the main reason to move programmatic in-house; however, in more advanced markets, publishers are seeking to integrate audience data into the trading process.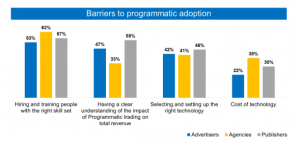 Source: IAB Europe 'Attitudes towards Programmatic Advertising'
Hiring and training people with the right skill set was cited as the main barrier to programmatic adoption by advertisers (53%), agencies (63%), and publishers (57%). Over half of all publishers (55%) are concerned about how programmatic trading impacts total revenue.