Data, Technology & Automation: Turbo-Charging DOOH Creative
by Lindsay Rowntree on 19th Apr 2016 in News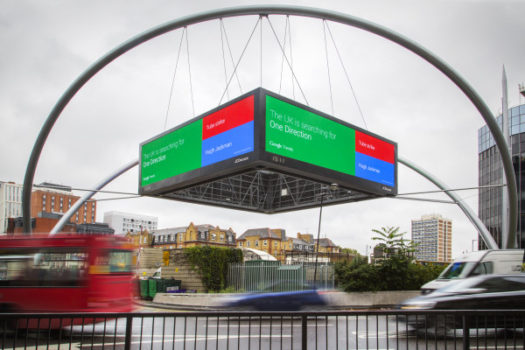 Out Of Home (OOH) is the world's oldest advertising medium, having been around for hundreds of years. Innovation has always been at the heart of the OOH industry; and that is truer than ever today. Digital Out Of Home (DOOH) is quickly gaining momentum and has reached a very exciting point in its ongoing development. Neil Morris (pictured below), founder and CEO, Grand Visual tells ExchangeWire that the creative execution still lags behind the evolving infrastructure and explains what needs to happen for it to catch up. 
The state of play today
Today, the global DOOH market is at an exciting juncture. The inventory and infrastructure is there, and its scale and ubiquity in cities around the world make it a valuable and exciting medium with which to work. No longer is outdoor confined to the realms of static branding copy – now tactical, real-time, responsive campaigns are possible and practical on a global scale.
Programmatic trading systems are close to becoming a reality, particularly in the US and APAC, and are now also spreading to the UK and Europe. Also, in terms of creative fulfilment, the UK has been leading the way with improvements to infrastructure and continues to be the testbed for connectivity trials. Ad tech platforms such as OpenLoop have emerged to bring this vast and diverse digital estate together and easily managed under one dashboard. This allows digital assets to be optimised and dynamically delivered to the relevant audiences and mindsets across multiple networks and markets.
The creative challenges
But, before we celebrate the transformation of advertising's oldest medium, a quick look at the digital billboards along Chicago's Interstate 90, or the screens in London's public transport system, all confirm the current challenge that we in the industry face – the majority of campaigns continue to be simple 'linear' ad spots played out in a loop. The distribution of the ad spots is via the new digital connectivity, but the messaging itself is not informed in a digital way.
The reality is that data-driven campaigns present new challenges and opportunities for creative development. It's a new way of thinking for out-of-home. And this lag between technological innovation and creative thinking has left many brands failing to exploit the medium to its full creative potential. Smart, dynamically optimised campaigns remain the exception rather than the rule.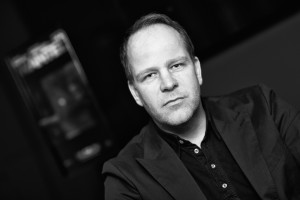 A quick audit of our own work during 2015 shows that the number of smart dynamic campaigns we delivered was up year-on-year, and now accounts for a third of our business. However, in the wider market, the amount of dynamic activity is reckoned to sit much lower. In the UK, for example, dynamic creative is thought to be less than 10% of what's running on the networks (and this is still higher than international markets). So, although the creative 'mode' for the channel is shifting, there is still work to be done.
There seems to be a disconnect between media and creative that's not allowing dynamic ideas to come to life. Perhaps the traditional disciplines and industry silos are becoming less relevant in the programmatic age. A challenge the industry must address is the need to foster closer and earlier collaboration between agency teams. Only then can we genuinely facilitate effective creative and help spur the medium onto a more dynamic, reactive, and relevant future – a future for which digital OOH feels custom built. A clear indication of this came at the end of last year, when Google launched a landmark trial using its own ad technology to buy and automate campaign workflows alongside OpenLoop for creative fulfilment – a really significant milestone for the outdoor advertising industry.
This followed on from earlier landmark projects for the brand, including 'Google Outside,' which promoted its Google Search smartphone app by emulating its display and exhibiting geo-targeted search data from the engines data farm to provide information about local attractions, restaurants, shops and events, and tailored results to the exact location of each screen. Time of day, and weather conditions were also factored in to ensure that screens deliver useful information to viewers at an appropriate time.
Game-changing initiatives like this will help to propel the market on to thinking more about DOOH as a data-driven, real-time medium where telling stories remains key, but where the winners will be those brands who do so in more than just a linear fashion.
DCO for DOOH
DOOH is perfect for Dynamic Creative Optimisation (DCO). The medium's bold, high-impact presence demands a fresh, evolving, and engaging creative approach that resonates with context and audience mind-set. Here we have compiled some guiding principles on how to create agile, targeted DCO campaigns for the DOOH market.
Follow this simple checklist for DCO success:
1. Data-Led – Start with a data strategy. If your campaign is going to be relevant across multiple locations and conditions, then you have to start thinking about the data before you craft the copy.
2. Create an Ad System – In order to deliver a successful DCO campaign, multiple sets of creative assets need to be produced, an ad system that works against the contextual conditions that will drive creative messaging. From a practical point of view, this means that creative is likely to be a template structure that allows for multiple permutations. So, consider function and then form will follow.
3. Invest Time & Budget – Yes, you need a production budget; and, yes, you will need reasonable lead-times. To plan and execute a tactical, responsive, data-driven campaign takes time to plan, execute, and oversee. You will need a minimum of eight weeks to deliver a sophisticated campaign; but the superior engagement levels will make it time well spent.
4. Assemble a Cross-Functional Team – Get your media and creative agencies together with a third-party specialist with the tools, knowledge, and experience in delivering smarter DOOH campaigns. Collaboration is key, the earlier the better.
5. Test, Measure, Optimise, Repeat – Be agile during production to get the messaging working; and define early what can change once the campaign is live so that everyone knows the limits. And once the campaign is up and running, measure the responses from day one so you can optimise the creative on the fly. Test, measure, optimise, repeat.
This is an exciting time for DOOH. Programmatic advertising is going to have a profound effect on the industry. In fact, programmatic creative is already proving its worth across the sector. Research carried out by Talon Outdoor measured the effect of smart contextual DOOH campaigns on standard campaign metrics, such as personal relevance, consideration, brand association, social media, mobile search and call to action. It found that contextual DOOH campaigns consistently delivered a staggering +30% effect across all key metrics, compared to standard campaign response. Interestingly, for call to action and sales measures, that figure rose to +40%. Programmatic creative is here, it's happening and its effectiveness and impact is on a scale that simply can't be ignored.