There seems to be endless debate around the topic of viewability, a buzzword that has been bouncing around the media echo chamber for some time. As attention shifts from desktop to mobile, this topic continues to plague many marketers and agencies. ExchangeWire speaks with Stephen Molloy (pictured below), SVP, Adludio, about how buying impressions based on viewability will not help marketers achieve their goals and, in fact, engagement should be the true measure of whether an ad was actually effective. 
Advertisers (naturally) want the ads that they pay for to be seen; so the industry created guidelines in an attempt to measure this. Earlier this month, the Media Rating Council's (MRC) released a draft version of viewability standards for mobile, which turned out to be the same as those on desktop computers. As it stands, the general feedback for desktop already suggests that they aren't stringent enough.
Yet, viewability does not necessarily mean that a message has been seen, let alone consumed. In addition, when an advertiser buys ads through the traditional method of CPM impressions, they are, in reality, just hoping that some percentage of this audience will see the ad, and that a percentage of those will engage and consume the message.
In a world where we are almost never without our touch-screen phones (studies show we check our phones 221 times a day), wouldn't an approach to mobile ad effectiveness make more sense?
Consider how smartphone users are well attuned to engaging with their phones with gestures such as swiping, tapping, dragging and dropping as part of their daily routine. If these gestures are already a natural part of their mobile experience, wouldn't it make sense to expect them to engage with mobile ads in the same way?
Luckily, there is already a metric to measure this, it guarantees human interaction and is made for the way people use mobile phones. It's called Cost Per Engagement (CPE).
CPE was popularised by incentivised mobile ad networks, such as SupersonicAds, where users are rewarded for a desired action, but, interestingly, has not been adopted by the industry at large.
I agree that the incentivised, or forced engagement, approach adopted by some firms is not in keeping with what forward-thinking brands or media agencies should adopt.
But what if Cost Per Engagement is adopted in advertising where the engagement is completely voluntary?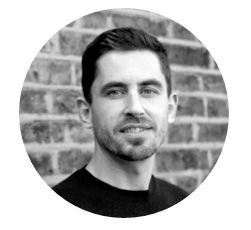 We have worked with over 50+ global brands in just this way. One example of this is a recent partnership with GHD using Sensory Advertising technology, all bought on a CPE model. The ad created for GHD was a voluntary engagement, where women are invited to 'touch' the newly released Platinum Styler, and swipe it over a model's undone hair to reveal one of four perfectly 'rescued' hairstyles and initiate a corresponding 'how-to' video. With a well designed, enticing creative and appropriately positioned targeting, the campaign achieved high engagement rates that easily surpassed industry averages and, most importantly, increased brand memorability. Given we are touching and engaging with our screens constantly every day, Cost Per Engagement is both the natural and client-friendly evolution of viewability.
Would you rather pay for audiences who voluntarily consume your ad because they are interested, or buy impressions, not knowing whether it will resonate? Instead of buying ads on a CPM or Viewability/Impressions model, consider buying your media based on engagement instead.
Here are the benefits of CPE versus CPM:
1) You only pay for guaranteed human interactions
Why trade on impressions, and hope that somebody might see, read, and register your banner ad? Rather, if you choose to trade on guaranteed human physical interactions, you can be sure that every penny was spent on a real person, and only when he or she has seen and chosen to engage with your key message. 
2) You can eliminate uncertainty
You know that when a user performs a gesture-based action, the message was definitely sent across. It wasn't accidental and bots didn't get in the way. It might be more expensive to buy the engagement, but you can eliminate all doubt.
3) Your ad spend goes further
Vendors will be incentivised to deliver better quality ads in terms of creative and targeting because they only get paid when people engage with the ad. It is in their interest to serve the least amount of impressions possible to achieve the agreed engagements.
It's time you consider your brand message as landed only when it has been engaged with. It is then when you know your consumers have seen the ad, been enticed by it and spent their precious time to learn more. Inevitably, the buy-in for your product and brand will be much stronger.
That surely is a much more impactful way than merely purchasing impressions.