Marketing in a VR & 360 World (& the 4 Industries It Will Impact)
by Lindsay Rowntree on 2nd Aug 2016 in News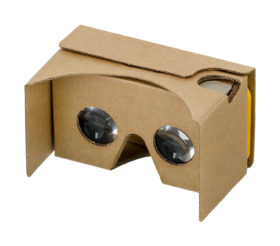 Still believed to be slightly gimmicky, and something that will not have a place in the 'real world', Virtual Reality is becoming more mainstream than many people even realise. Paul Coggins (pictured below), CEO, Adludio explains to ExchangeWire that, while Virtual Reality may still have a way to go, it is already in a position to be a disruptor in the marketing world.
This year is predicted to be the Virtual Reality (VR) industry's first billion-dollar year, and Mark Zuckerberg believes that in 10 years you'll be watching VR on your regular old Bailey Nelson glasses. Virtual Reality is quickly changing the way we interact with the world; and marketers who are yet to consider the medium's potential impact are potentially falling behind.
By engaging more of the senses than standard 2D advertising, VR marketing offers users the opportunity to engage with brands by receiving the same information through multiple channels. Adludio has demonstrated through their sensory advertising campaigns that when it comes to delivering information, achieving an optimal multisensory mix provides the brain with the ultimate proof of authenticity.
So, no longer should we regard Virtual Reality as limited to the gaming world; it deserves serious consideration in the marketing mix for some brands, as reach begins to expand.
The natural technology progression   
Recent developments have rendered a personalised relationship between users and technology. From touch-screen smartphones to 360 video, there's no doubt that the revolution to optimise consumer experience is well underway. Through sensory campaigns, marketers are giving their audience the keys to enjoyable advertising; 360 video saw an exciting move forward for technology and user engagement and, now, Virtual Reality could be the next step in the development of marketing and optimising user experience.
For instance, at Adludio, we have seen a big surge in requests from clients for 360 video campaigns. Delivering innovative campaigns through our platform that provides sensory touch, haptics, and 3D helps to solve the issue of undesirable advertising, and is the natural stepping stone between mobile and VR.
An innovative way to connect with audiences
VR will allow marketers to target and engage audiences within a personal message. From allowing users to go from Bali to Belize exploring holiday destinations, to front-row of the catwalk previewing Isabel Marant's new collection.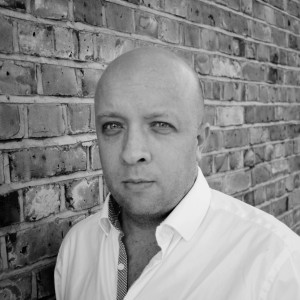 While the reach of VR is still growing, there are four main areas in which I expect virtual reality experiences to disrupt the status quo:
Real Estate. Virtual Reality experiences will allow buyers to visit and inspect new houses without constraints surrounding time, traffic, or distance. This is sure to see an influx in purchases made using online estate agents.
Car Purchases. No license? No worries! Soon you won't need one to test-drive cars. VR will allow users to short list their preferred next car purchase – but the medium's not going to get you off probation.
Holidays. Virtual reality will allow for people to find a destination and hotel that's perfectly suited to their needs.
Porn. Enough said.
Basically, by stimulating more senses, it benefits consumers to engage with products before going further down the funnel of purchasing.
Risking creative  
But Virtual Reality will need to make sure it doesn't fall into the trap of other digital advertising formats.
As can be seen with recent mistakes in the advertising industry, innovation is lost along with a lack of consideration surrounding the interplay between device and delivery. Banner ads designed for your 1990s desktop are still served on high-end smartphones, and TV ads are all too frequently transposed onto mobile devices, with little thought given over creative execution, length, or consumer interest. VR is unique because it has the ability to give people an experience. Thus, VR marketing will not, or at least should not, be the transposition of other digital advertising formats into this new device.
Provided that creative isn't lost in outdated formats, Virtual Reality is sure to be a game-changer. We can already see that sensory communication between marketers and audiences is changing the nature of advertising. Soon, VR is going to make one hell of an impact.