Native Meets Programmatic: No Longer Just a Pipe Dream
by Lindsay Rowntree on 8th Aug 2016 in News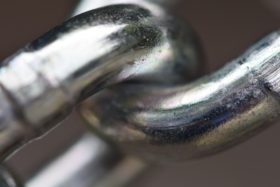 Native advertising is now mainstream, yet when you talk of 'native programmatic', the term is considered by many as an oxymoron. This is changing and, with major advertising platforms onboarding native programmatic capabilities, it might be time to start reassessing how native advertising fits into the digital ecosystem. Sultan Khan (pictured below), CEO and founder, AdMaxim explains to ExchangeWire that, while there is a long road ahead, the rise in native programmatic is showing you can combine automation with customisation. 
Last week, Google announced they have become the latest digital ad player to marry the benefits of programmatic technology with native advertising.
In a bid to improve the mobile ad experience on their platform, advertisers will now be able to buy native ads programmatically in DoubleClick Bid Manager, whilst publishers can make their entire native ad inventory on the web and in apps available with the same capabilities.
The announcement, undoubtedly, takes native programmatic onto a huge platform, and is yet more evidence that the two are no longer a contradiction in terms, something some in the ad world still believe.
But, whilst it's a significant development, Google are by no means the only company exploring the possibilities of programmatic native. A great deal of innovation has already been taking place on both the supply and demand sides of the media industry, driving the potential of native programmatic to whole new levels.
First, though, let's take a look at where the two trends have come from in order to understand how they are coming together to radically improve the advertising experience.
A number of factors have been contributing to the growth of native ads (spending on the format rose 49.9% to £776m in 2015 in the UK). Foremost among these are the changing expectations of consumers. The rise of native mirrors a wider trend we're witnessing across the digital world in the development of more integrated and contextualised experiences. This can be seen in everything from banks embracing mobile and social media payments, to media brands experimenting with new models for their app-based user interfaces, instead of replicating the structures from their websites.
Native represents the marketing world's answer to this important trend. Brands are increasingly keen to offer ads that blend seamlessly into the content or platforms consumers actually want to view and have gone to the trouble of finding.
Publishers spotted the opportunity native represents for boosting revenue and have spent the past few years exploring ways of offering native ads, developing templated slots within their content management systems. The Guardian, for example, created its Guardian Labs division two years ago to develop its native advertising capabilities, building a team of 133 and developing its own proprietary analytics system.
Whilst programmatic has brought benefits related to scale and the application of large volumes of data, native advertising has so far existed in a different space. Native ads are designed to echo the look and feel of the editorial context that they appear within, in an attempt to respond to digital users' frustrations with intrusive ad formats.
At first sight, it might appear odd to attempt to marry the benefits of automation with customisation. If native is all about blending in with the environment, isn't this the exclusive preserve of the individually-created and placed ad?
Google, and other digital ad leaders, are showing this doesn't have to be the case. At AdMaxim, we've spent the last two years developing our own programmatic native platform, native.ly, and in that time we've seen critical mass developing rapidly in terms of ad formats across numerous publishers.
Another recent driver that has helped is the development of a real-time bidding protocol including native standards. This is facilitating an automated purchase of native like never before as it enables the different parts of the advertising technology ecosystem to standardise the way they transact.
However, when it comes to the marrying of native and programmatic, the biggest benefits are yet to come. Programmatic technology's application of large volumes of increasingly intelligent user data offers the key to this.
The data that publishers and agencies can derive about users offers a great opportunity for planning creative, as well as media placement, which is emerging as the next big leap for programmatically served native ads. At AdMaxim, we are looking to integrate Dynamic Creative Optimisation into our native formats for precisely this reason by. In particular, we are seeking to integrate data on, for example, users' content consumption, audience segment, location, and other contextual factors, in order to either create or update an ad in real-time.
DCO performance data can then be fed back into the ad platform in order to optimise the campaign at a granular level, for example, based on specific combinations of imagery and copy in the ad, allowing even greater efficiency and relevance in campaigns.
The emergence of Dynamic Creative Optimisation paired with native formats shows we're still only scratching the surface in terms of the impact native and programmatic combined will have on advertising. It is little wonder Google are joining the charge to bring the two worlds together.