APAC Marketers Risk Irrelevance if They Ignore Programmatic Direct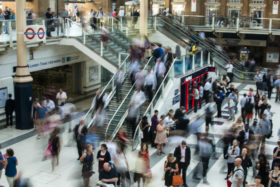 Programmatic direct will revolutionise the way inventory is bought and improve campaign delivery; but marketers will need to figure out how the technology platform can work for them. In this industry byliner, Exponential Interactive's Southeast Asia and North Asia commercial director Gerard Lechau highlights key benefits programmatic direct promises to offer and attempts to clear the air about what it actually means.
Programmatic advertising has been gaining ground in Asia-Pacific and is on a growth trajectory with a current penetration rate of 17%, a figure that's set to double to 35% over the next four years, according to a report by Magna Global Intelligence. Another survey commissioned by MediaMath reveals that 48% of Asia-Pacific marketers who have not adopted programmatic buying are planning to do so.
These indicators are particularly promising and a testament to the extent of programmatic awareness as well as adoption in the region.
It's easy to see why Asia-Pacific remains a high-growth region for programmatic. It is a low-friction way of trading digital advertising that provides a comparative advantage for both buyers and sellers. Buyers can scale and ramp up their campaigns, as necessary, while sellers get the best price for their inventory. And in between lies technology that can mediate and facilitate this interaction, replacing manual insertion orders.
Brands are starting to ramp up their programmatic business by taking certain aspects of programmatic buying in-house. Some of the first-movers in the marketplace include fast-moving consumer goods companies (FMCG) like Procter & Gamble (P&G) and retail companies like Target.
But, like any burgeoning technology, programmatic is not without its own operational issues; and, until we can design the perfect technology, we will continue to face challenges, particularly around ad viewability and campaign optimisation.
Amid the debate, private marketplaces (PMPs) have emerged as the needed bridge between machines and humans, providing an invite-only environment where publishers offer their ad inventory to a select group of advertisers.
Increasingly, though, conversations with media buying agencies are pointing to a preference for an even more premium environment – where programmatic direct ad-buying is enabled.
The case for going direct
Although most within the industry classify any programmatic private deal under the umbrella term of PMPs, programmatic direct is slightly different. It is an environment in which inventory is directly sold and guaranteed – like a PMP – but without the real-time bidding (RTB) mechanism.
Buyers get exactly what they pay for and are able to better judge the campaign outcomes. Compared to other standard programmatic buys, programmatic direct allows for a more established publisher-buyer relationship because the buyer wants unique creatives and placements, which are unlikely to be made available by the publisher on an exchange.
There are clear advantages also for publishers. They can enjoy greater control over which advertisers are allowed on their site and can quickly fill their inventory without the need for their sales staff to fill out any paperwork. With no human intervention needed to bid for or operationalise placements, publishers are able to turn their attention to what they do best and add value for advertisers. It also allows for higher CPMs than what is put up for bidding on the exchange and provides value in terms of the context of what the publication is about.
For buyers, programmatic direct gives them the transparency and insights into the kind of inventory they are getting – whether it's viewable or remnant inventory. By having the first bite into premium inventory, rather than dealing with the dynamics of an open exchange or auction environment, buyers can reap maximum benefits associated with efficient automation, guaranteed quality and volume of inventory, and better targeting for greater relevance.
Since unknown inventory is removed from the equation, programmatic direct delivers better performance by allowing buyers to focus on optimising performance and meeting their client's campaign objectives.
Hurdles for high-quality direct adoption
Although programmatic direct is considered to be a critical development, one of the key barriers of adoption in the region is, expectedly, its premium pricing.
Most markets in Asia-Pacific are still in the early stages of programmatic adoption, and the relatively higher cost of programmatic direct is often considered prohibitive, especially when there is little understanding of its benefits. This points to the need for greater education around the benefits of transacting with programmatic direct and the expected outcomes.
Another barrier at this point is the slight nuance in naming convention, which has derailed many from understanding what programmatic direct exactly is, and isn't. Although it has been around for years, programmatic direct as a term causes confusion – it is essentially about transacting through programmatic technology instead of sending over an insertion order (IO).
The final key challenge commonly faced in the region is scale, which presumably affects publishers' ability to price their inventory at a premium. If an advertiser is dealing with a single, or small, network of publishers, it will be more difficult to scale up the campaign to an optimal level.
Building a robust data platform, therefore, is of paramount importance. It should facilitate connections and data inputs from quality publishers with global user reach. Such relationships allow brands, advertisers, and agency trading desks to obtain granular insights on audiences, closely monitoring and validating campaign performance.
While there are several barriers to adoption, including its associated large budget requirement and, more recently, suggestions that header bidding can replace the buying method, programmatic direct is poised to revolutionise the way inventory is bought across the web, in particular, with its enhanced efficiency and delivery of stronger campaign returns through better audience targeting.
Digital marketers who ignore the larger shift at play, and fail to understand how to make automation technology work for them, will risk falling into irrelevance.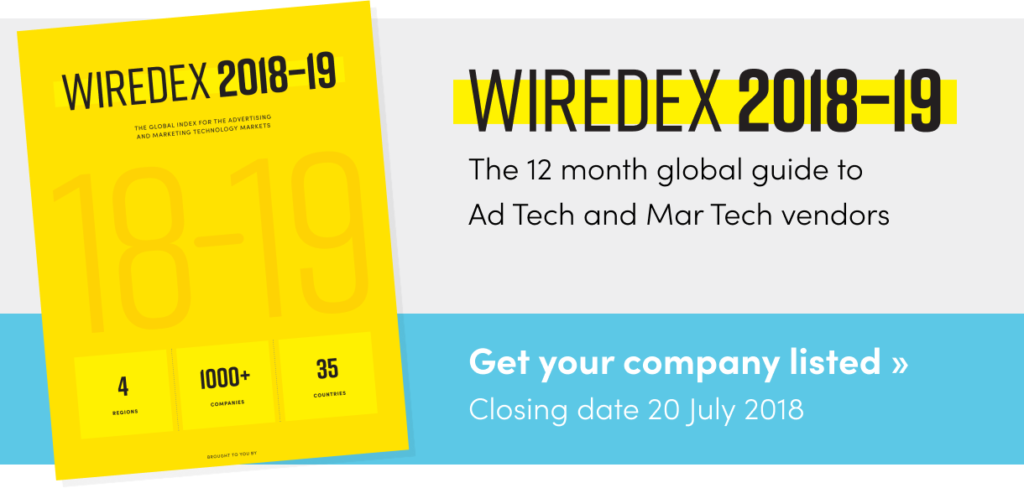 TagsAd NetworkAdvertiserAPACAutomated GuaranteedMedia SpendProgrammaticPublisherTargetingTrading