dmexco 2016: Industry Predictions on What to Expect
by Lindsay Rowntree on 8th Sep 2016 in News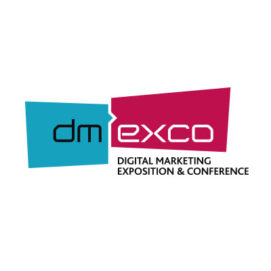 Ask the industry what we can expect to see at dmexco this year and how the industry has developed, then sit back and let the opinions flood in. ExchangeWire hear from a plethora of industry experts and from the wide range of predictions and opinions, it looks set to be another great dmexco event.
People-based marketing
"This year at dmexco we're expecting there to be a lot more talk around people-based marketing, the practice of advertising to real people online, rather than cookies. The fact that we can now reach people on a one-to-one level, with messages that are relevant to them based on registered user data, on a device that we know belongs to them, means that the marketing industry is set to be turned on its head over the coming 12 months. There has been much discussion around transparency and accountability over the past few months and as a response, the more accountable we can make our marketing practices, the more advertisers will inherently trust the idea of using digital media to reach their target audiences in a way that enhances – rather than hinders – the online experience."
Katie Field, MD, Viant
TV and video convergence
"Consumers are no longer just looking at one screen when they watch TV. As TV continues its transformation, content viewing is now available anywhere and viewed in a way that is convenient to consumers' lifestyles. Diversification of platforms is where the real opportunity for brands, advertisers and media owners will lie, as the increased addressability allows for higher engagement and an improved experience for viewers.
"Also, as media consumption habits continue to shift seamlessly between linear TV and digital video channels, broadcasters and TV operators are recognising the need to offer similar capabilities to customers so that they can purchase advertising across both linear television and the growing number of different streamed on-demand video distribution channels.
"In fact, there's reason to believe that, in the very near future, we will no longer think of there being a difference between television and digital video, in terms of the advertising opportunity. As these two mediums continue to converge, we move a little bit closer to video advertising's holy grail: the ability to purchase premium inventory, aimed at select audiences, with a single media plan that covers the traditional television screen, mobile, and desktop devices."
John Tigg, EMEA SVP of Enterprise & Media Solutions
Data, data, data 
"dmexco has developed so much over the past few years, it's where the industry looks to for change. We're seeing the shift in the use of big data and how the success of it hinges on truly understanding the user; ad relevancy paired with user experience is paramount. Uniting first-, second- and third-party data should be integral to the user-centric strategy.  All parties are accountable for utilising content, creativity and technology to ensure the value chain keeps the user's interest at heart."
Claudia Collu, CCO, MainAd
Videos for the new internet
"Following hot on the heels of the recent EU ruling on ad blocking, dmexco comes at a moment of industry introspection. The adblockalypse fear might be dying away in Europe, but rebalancing the ad-funded internet so we don't isolate consumers is still an important conversation. The rise of programmatic native and ads that respect the audience experience will be a big part of this. At Sharethrough, we also expect the rise of vertical video to be a big talking point this year, which we're excited about and will be a big talking point in Cologne. We think this new form is a catalyst for brands finally making videos for the new internet, rather than porting across older ads from TV and will have huge impact."
Ally Stuart, Director of Strategy,  Sharethrough
Content marketing
"We will be keeping an eye on the conversation around content marketing and the shift from campaigns to the consumer journey. For marketers, the growing potential of user-generated content means customers can find brands they love and engage with. Leveraging such content will improve ad conversions and better connect with consumers – this is fundamental for any brand's authenticity. New visual formats offer more interactivity and user engagement; indeed, according to DemandGen report, 91% of shoppers prefer interactive visual content, and consumers are increasingly looking for personality and a story behind the products they buy. It is up to the marketers to satisfy that need. As the largest marketing conference in the world, dmexco is a great environment to have such conversations; it's a booming event full of collaboration."
Jose de Cabo, Co-founder, Olapic
Internet of things
"There is no denying that DMEXCO is one of the largest conferences that you simply must attend if you work in the digital space. Understandably, the market is moving at an incredible pace and it feels like only yesterday we were talking about mobile and programmatic. This year however, the theme is very much around the internet of things which is starting to play a huge part in our daily lives. 
"Similarly, header bidding has been one of the key issues of debate in the sphere of programmatic advertising over the last 12 months and more recently we have even seen Facebook jump on board. I am particularly interested in hearing more about this during the event and seeing solid evidence that it works to support both buy and sell sides.
"I am also looking forward to seeing AR and VR exhibitors and speakers as this is said to be the 'next wave' of digital advertising growth.  The potential here is incredible, you don't need another Pokémon mention (but you'll get one) to understand how engaging these formats can be and what use cases are available."
John Danby, Director of International Sales, Media iQ
Creativity
"While the industry agrees mobile advertising needs to be impactful, creative, and personalised, the challenge is how this can be achieved without intruding on the user experience. And with Google's initiative to penalise mobile websites that serve content-blocking ads – such as interstitials – we expect to see lively discussions on how to serve ads that appeal to the user while pacifying all sides of the ad tech spectrum.
"TV is gaining pace with digital. Recently developed technologies – such as addressable TV – are enabling marketers to segment audiences and serve different ads to consumers.
"In addition, the urge to place creativity at the centre of digital advertising will be felt strongly at the event, with new technologies – such as AI and VR  – praised for their potential to bring a renewed sense of creativity and innovation to advertising."
Lisa Menaldo, Managing Director UK, Sublime Skinz
Serious marketers 
"Along with all the cool new tech innovations that make shows like this fun to attend, we expect a 'get down to business' attitude expressed by marketers in attendance. Marketers are pushing to make media more accountable and they want to connect with vendors who offer innovative solutions to this challenge.
"The sheer number of vendors in attendance indicates an industry ripe for consolidation, and the event is a great platform from which to better understand the winners and find new ways to collaborate with the best in the industry.
"Marketing automation will remain a key theme at the 2016 event, with the growth and scalability of native advertising a particular hot topic of conversation, given recent developments in ad fraud and ad blocking." 
Jonathan Opdyke, CEO and co-founder, HookLogic
Header bidding
"Header bidding – a monetisation tool that exposes each impression to maximum demand – has established itself as an essential part of any digital advertising strategy. We expect to see this year's dmexco provide a learning tool for marketers and publishers to get to grips with what the technology can offer – including developments into mobile and video.
"We expect to see debates over whether a move towards the server-side will address the challenges associated with header bidding, or whether browser-side solutions will continue to dominate the technology."
Andrew Buckman, Managing Director EMEA, OpenX
Creative as key
"As programmatic becomes ubiquitous across the media landscape, the industry is entering an era of rampant commoditisation, and marketers are drowning in the sludge of undifferentiated data seeping out of every online activity.
"Consequently, ecosystem players are looking to identify a new pillar of competitive advantage. The first innings of the programmatic era valued targeting and data at the expense of the message – as if you bombard a consumer enough times with a substandard message you will achieve results.
"But creating a message that resonates across all screens is a complex task – only marketers who leverage data to serve differentiated messages will deliver effective campaigns. For the first time, the industry will see tech players and agencies talking about creative as the key input to programmatic bidding – here, the bid placed on a single impression is not just determined by the audience and site information, but the predictive performance of the creative available." 
Andrew Bloom, SVP International Sales and Business Development at Sizmek
Programmable advertising environments
"Programmatic trading has dramatically changed the face of marketing and advertising as we once knew it; and dmexco will see new themes being explored to take it to the next level. In the last year, the industry has focused (correctly) on programmatic in relation to concerns over ad fraud and viewability, but has put less focus on content and consumers, which are key points to succeed in effective communication in a jungle of ads.
"On the content side, topics like contextual targeting, communication, page-level brand safety, programmatic native advertising, and dynamic creativity will see more and more attention and focus in the future.
"For brands, eager to value their unique first-party data to differentiate their customer knowledge and communication, the key discussion will be on cognitive technologies and intelligent machine learning profiling algorithm solutions to create real-time customer profiles and optimise in a 'programmable advertising environment'." 
Giovanni Strocchi, CEO, ADmantX
Viewability 
"When it comes to moving the dial on improving the digital ecosystem, dmexco provides a key platform to bring together industry leaders from across the globe, helping advance conversations and further shape the industry to help move us forward.
"At dmexco 2016, we would expect viewability discussions to leap forward and be a major talking point from all sides of the ecosystem: as buyers increase viewability demands and publishers work to keep up. Additionally, another major focus will be around social platforms. As more digital budget continues to shift towards social media, there will certainly be greater focus on the transparency of these platforms and others."
Paul Nasse, UK Commercial Director, Integral Ad Science
Video ecosystem 
"At this year's dmexco, a key theme will be online video advertising continuing to gain ground – already representing almost 17% of the European display market. It will remain a key growth driver due to the exceptional engagement and conversion rates it delivers.
"As the video advertising ecosystem expands, the use of private exchanges will significantly increase — keeping publishers in control of their premium inventory.
"Programmatic TV is finally taking huge leaps forward – unifying the trading of TV and online video inventory – and programmatic guaranteed will be the trading model of choice for both broadcasters and advertisers as it provides brand safety at scale on a guaranteed basis."
Massimo de Magistris, General Manager EMEA, StickyADS.tv  
Smart data
"Actionable and insightful smart data – as opposed to simply big data – will remain a key discussion point as marketers realise they must not only acquire audience information such as demographic and geolocation, but utilise it to create valuable insights that boost marketing campaigns. Additionally, fraud is top of mind for online organisations at the moment, and methods of protection – such as proxy detection – will be a hot topic.
"Evaluating dmexco's development as an industry event is a great way to gain a quick understanding of the evolution of digital marketing as a whole. As the event becomes increasingly pan-European, it is not only reflecting the international expansion we are seeing at Digital Element, but across the industry." 
Kate Owen, Vice President Northern Europe, Digital Element
TagsDigital MarketingIndustry Infrastructure