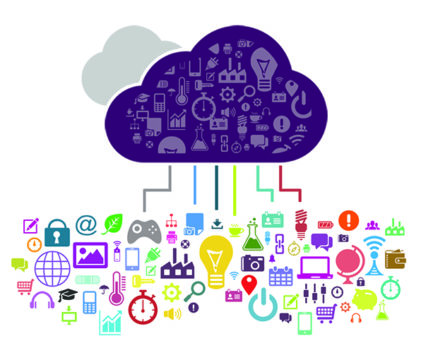 Connected and smart devices powered by the Internet of Things (IoT) are helping collect more consumer data than ever before. This edition of ExchangeWire's Now & Next feature looks at the opportunity the IoT represents for advertisers, and the changes that must be made to unlock the potential.
Investment in the IoT and connected technology has risen from USD$231.9m (£181.81m) in 2014, to USD$348.3m (£273.07m) today. According to Gartner, this figure will continue to rise to USD$547.2m (£429.01m) by 2020. By the same date, the IoT will encompass 26 billion devices worldwide, up from 900 million in 2009.
Consumer interest in smartphones and apps that connect to thermostats, heating, and alarm systems has been a major driver behind this growth. It has been supported by regulations, such as the EU's mandating the installation of smart meters capable of reporting readings over the internet. British Gas' 'Hive System', which allows remote control of heating and hot water systems, and is installed in 100,000 households, is a prime example of how the UK has adopted a connected lifestyle.
Potential for marketers
While the potential for IoT stretches far beyond consumer tech, there are three reasons why this is the area that excites marketers most:
– A connected product's ability to know when it is nearing the end of its lifecycle gives advertisers the power to deliver more relevant messaging. For instance, if it's possible to track when a lightbulb is about to run out through a smartphone, brands can send over discounts meeting this specific need. This allows for extremely targeted ads, which drives a higher CTR;
– As the amount of data-collecting devices rises, and the amount of data available to marketers increases, we will see marketing campaigns based on detailed information about consumers' daily habits. Companies will, potentially, have access to information such as what we are throwing away, how long we brush our teeth for, and how long it takes for us to consume certain products. This is all data that can be used to collate a more accurate single customer view, helping boost ad relevance and, subsequently, customer engagement;
– We are also seeing advertisers using the IoT to extend their relationship with the consumer beyond the point of sale. Pernod Ricard is a great example. They design bottles that order new stock when you're running low, and possess a QR code that, when scanned, offers recipes for cocktails using the beverage. This isn't just another way of collecting data on the consumer – it also allows traditional FMCG brands to strengthen customer loyalty.
Stagnating growth
Despite the possibilities for data-engaged marketers, for the IoT to reach its potential within advertising, the devices that support it need to win over the consumer. Revenue growth in the smart home market, is increasing year-on-year growth (43.1% in 2015, to 61.5% in 2017); however, growth is predicted to slow to 19% by 2020. Purchase intent rates for fitness monitors and smart watches are at 13%, up only 1% from 2015, while intent for smart home thermostats is stagnant at 9%. The question for marketers' is why is consumer interest in IoT falling and what can be done to rectify this pattern?
The obstacles
IoT devices are tackling problems that are too small (such as ordering replacements when consumers run out of milk) and putting a high price tag on the products that do this. This is reflected by the fact that 38% of customers say they would not be interested in purchasing any IoT device. At the same time, nearly two-thirds (62%) quote price as the top barrier to purchase here.
Security issues are also slowing IoT device adoption. Nearly half (47%) of consumers cite security concerns as a barrier to adoption, while 18% will stop using IoT until they are assured of safety. This comes as no surprise, given that, according to HP, 70% of IoT devices are not secure. If hackers can gain wireless control of smart devices, as nearly happened when Fiat was forced to recall 1.4 million vehicles in 2015, they can hack anything from CCTV footage to the steering and brakes of connected car.
Device manufacturers also need to address ease-of-use issues. Nearly one-fifth (18%) of people say connecting devices to the internet is an issue, while 16% find the technology too complex.
The future – what's the fix?  
At present, control over the devices is too disjointed. There needs to be one simple platform where consumers can manage all their connected devices. This platform should be subject to industry standards, developed through improved education around cyber security precautions among device manufacturers. Not only will this tackle issues, but it will address the fact only 14% of people are confident they can control the security of their IoT devices.
However, the real issue lies in the fact the technology is not justifying its price tag by creating real benefits for customers and communities. To achieve this, the industry will have to focus on large-scale projects, with far-reaching benefits, which can win over the wider population.
This will mean that the future of the IoT will be on projects such as smart cities. These rely on connected devices to manage assets from IT systems, schools and libraries, waste and water networks, and hospitals. The number of smart cities worldwide is expected to quadruple by 2025, rising to 88 –  up from 21 in 2013.
Countries in Africa and Asia are already developing such plans; as it is they have the largest rates of urban growth. China, for example, is looking to build new smart cities to ease population troubles in Beijing and Shanghai, while at the same time achieving a 70% urban population. If consumer perceptions of the IoT are to change on a global scale, the rest of the world needs to follow this lead. Once consumers see the benefits of a secure IoT system over an extended period of time, the technology will begin to achieve worldwide consumer adoption.
The key is to ensure the IoT is solving real problems encountered by customers. This will support technologies allowing people to monitor the health of elderly relatives, doctors to gather a complete picture of a patient's medical history, or the management of an entire smart home through one device.
More established IoT brands recognise this. Fitbit's move to focus its efforts on health products for conditions such as high blood pressure and heart disease, for example, is symptomatic of this trend. This disruptive frame of mind needs to be adopted across the IoT industry, as incremental innovations will not be adopted by a modern consumer who demands a clear value proposition.
The future of IoT for marketers
If a secure, simple, and genuinely beneficial version of IoT devices can be showcased to the world, the impact on marketers could be huge. Widespread trust and adoption of this tech will create a world with so much data, consumers will demand that all interactions with brands are relevant to their lives at the moment they see the ad. Although those adopting a personalised marketing approach without this data will be left behind, advertisers that can fully integrate IoT data into their strategy could achieve 100% CTR.
The next few years are going to be vital for the IoT. If progress continues to be incremental, and security concerns aren't addressed, then device usage will not be enough for marketers to make meaningful progress in data-driven marketing. However, if trust can be built with consumers to encourage global uptake, advertisers will be able to considerably improve their single customer views.